"You know you are truly alive when you're living among lions."

—Karen Blixen
Going on a safari had been on my bucket list since I watched 'Ace Ventura:When Nature Calls' when I was 7 years old(seriously!), So you can imagine how happy I was when I got an assignment for a Kenya based tour operator ( Safaribook Evolution).
Job description: photographing animals during a 3 days safari in the Maasai Mara National Reserve. I couldn't wait!
I flew to Nairobi from Addis Ababa, Ethiopia (I had been there for about 3 weeks, visiting tribes' villages in the Omo Valley on another assignment and to also shoot some portraits for my project Quest for Beauty). I landed in the morning and I was looking forward to have the rest of the day to relax and explore the city but I ended up having one of those crazy nightmare travel days instead . I talked about it in the post A DAY IN THE LIFE , but to sum it up for you: I was -held in the airport forever -injected with an unknown substance (which I later on found out was yellow fever vaccine!) –  stuck in traffic for hours before I got to my hotel – rushed to a meeting on a very dodgy taxi bike – finally made it to the meeting for dinner and realize I got food poisoned once back at the hotel – spent the night laying on the bathroom floor vomiting my soul out until the company's driver came pick me up at 6AM and drove me to the nearest pharmacy where I stuffed my face with 5 different kinds of medications to make sure what little was left of me stayed together!
So I had a pretty rough start, and the 7 hours drive on bumpy dirt roads that followed my night from hell wasnt't exactly what I needed to recover. The drive was rough, I felt like shit, I felt like I was dying a bit! But what came after made it all worth it!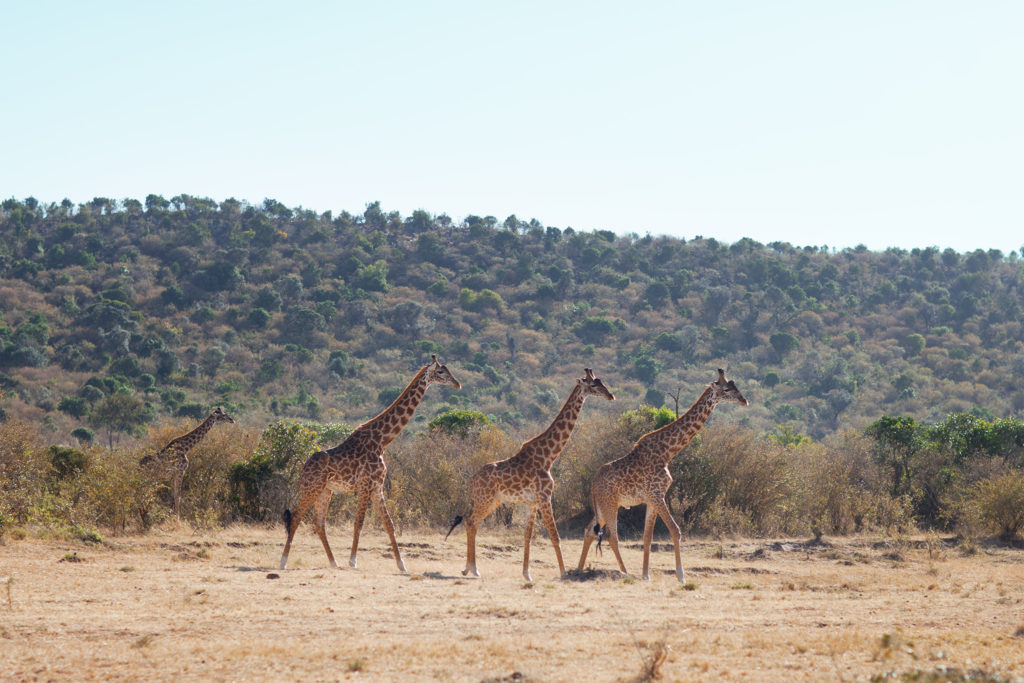 About an hour before sunset we finally arrived to the entrance of the Maasai mara national Reserve and the moment the door closed behind us right in front of our van we saw a beautiful giraffe, she looked at us and then, slowly and elegantly, she started running. Guys, this was one of those moments when you want to cry from how beautiful life and nature are. I never saw a giraffe running before, it was so elegant, so light. It was dazzling!
We started driving through the game reserve slowly, we were all amazed, no one was talking, there was a strange magical energy in the air. The light was golden and the moon was out. Our driver stopped the van and moments later a group of elephants slowly came out of the bushes…they were majestic. I am not the emotional type but I felt a tear coming down my cheek, it was pure joy, I wouldn't know how to put it in words but I kind of understood life a little more that day.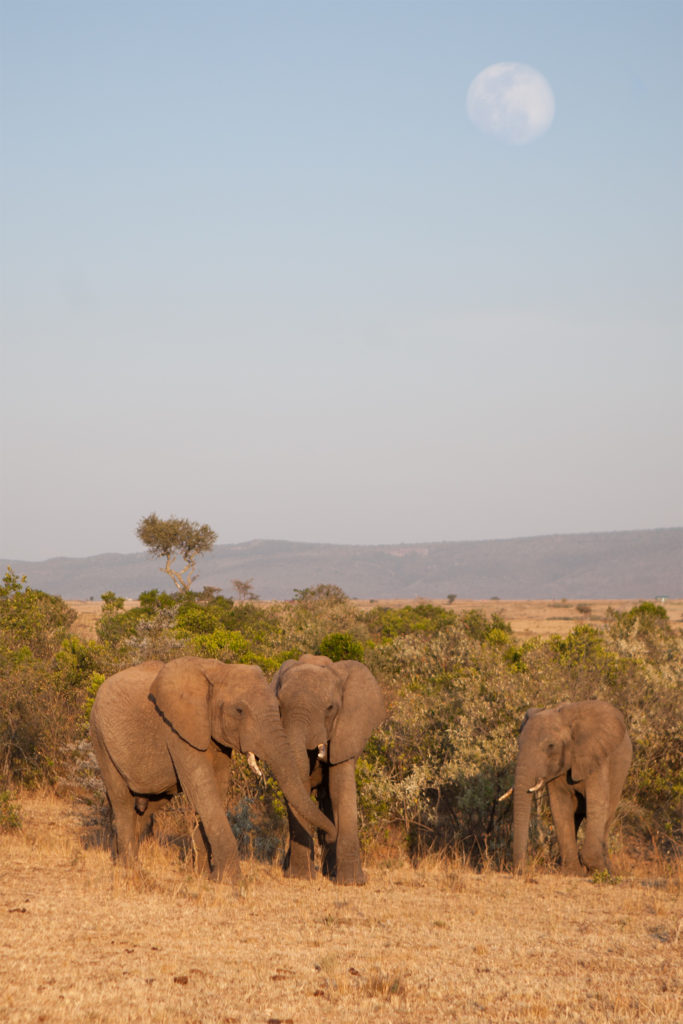 The sun went down and we went to our camp. Call time for the following day was 5AM and I was still not doing too well, so I called it a day and got some much needed rest.
I woke up feeling like a real human being again! I headed to the breakfast room and a few baboons walked with me for a bit. At 5.45 we jumped in the van and went back to the Reserve to catch sunrise. We saw a few sleepy wildebeests first, then gazelles, zebras and buffaloes.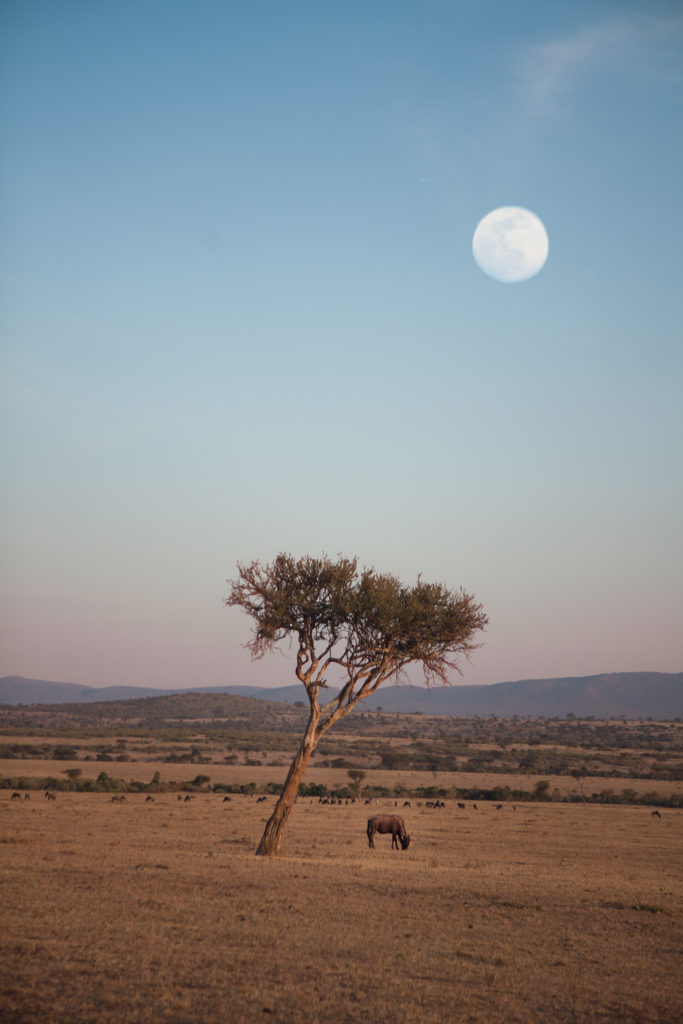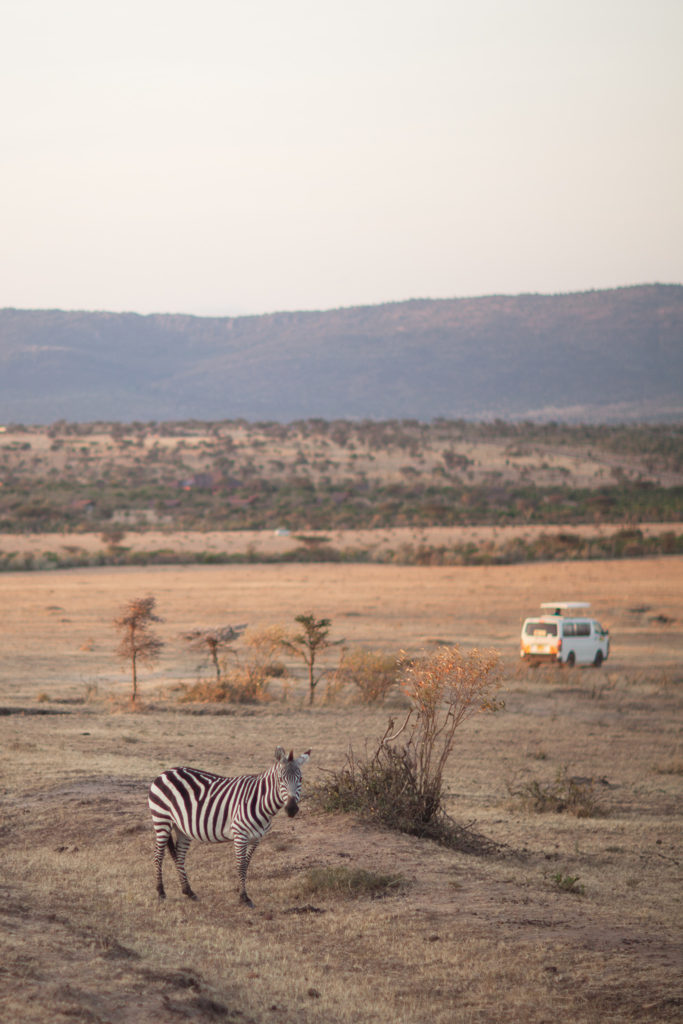 We went further into the park and saw a rhino, a leopard, a couple cheetahs, a lion and a lioness and towards the end of the day we finally got to see the wildebeests migration (which FYI happens between July and October). An impressive show to say the least.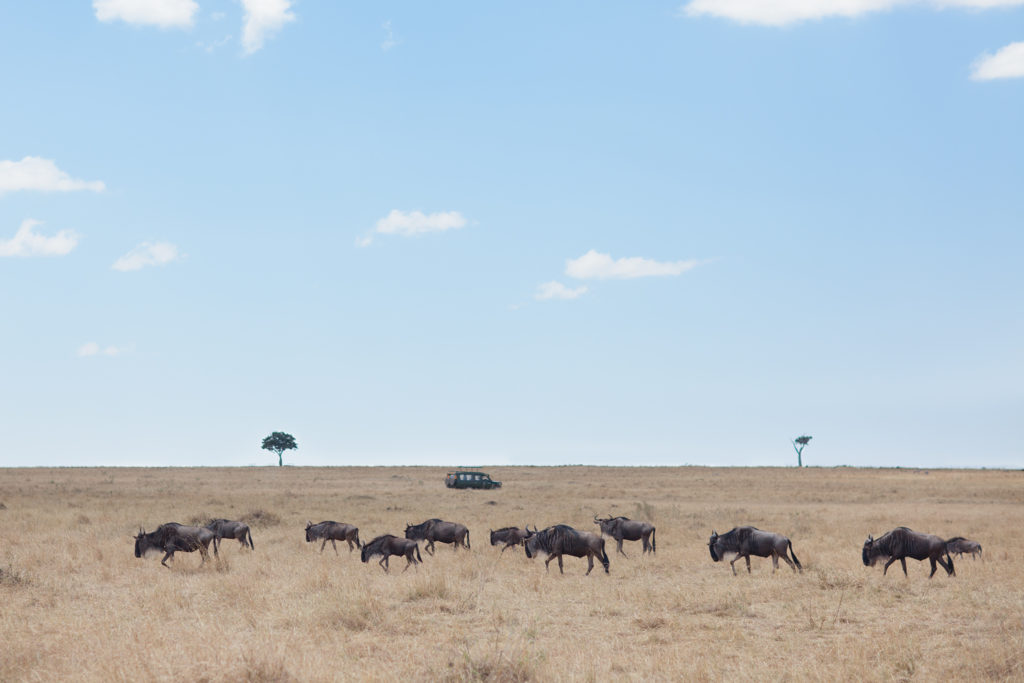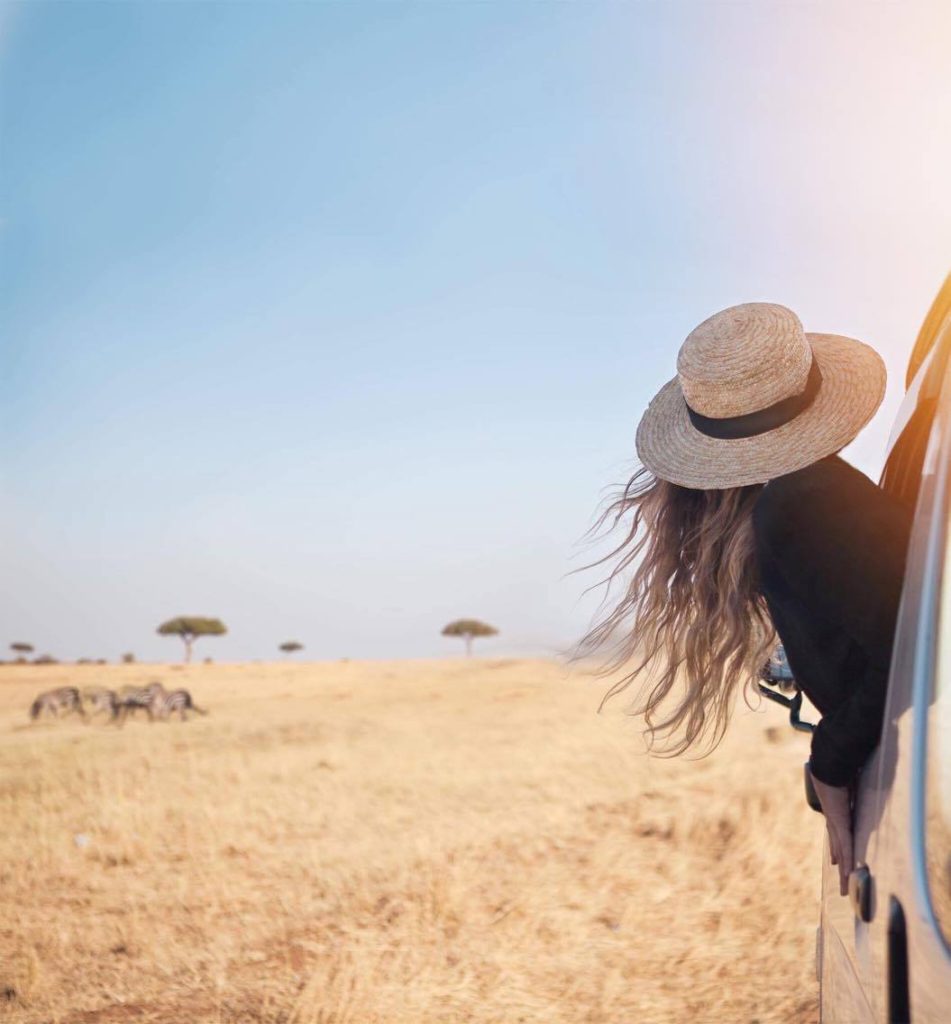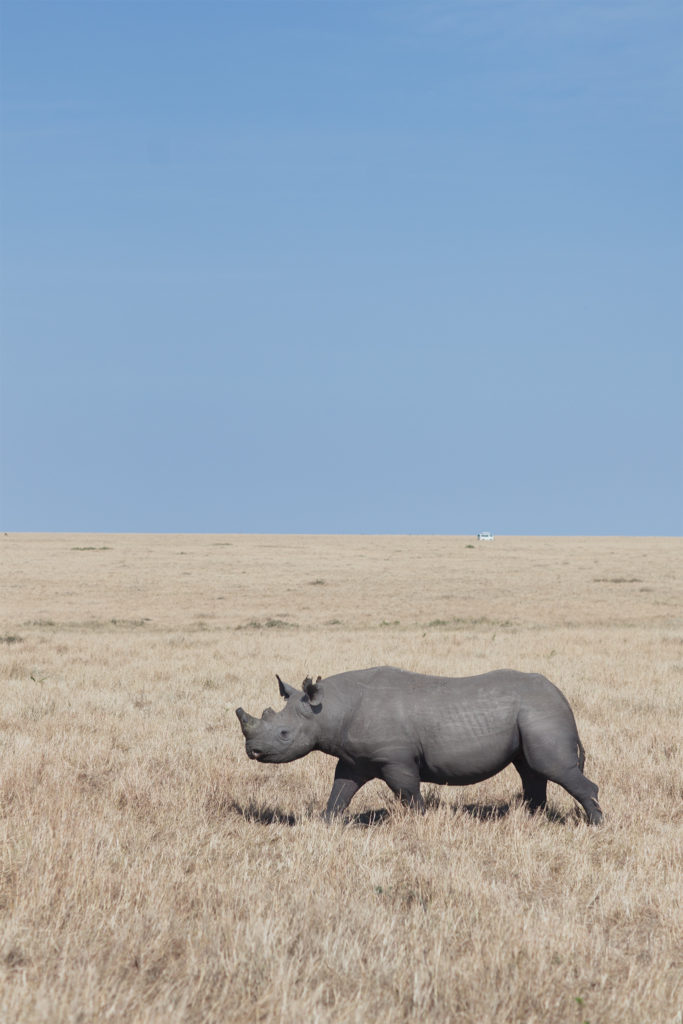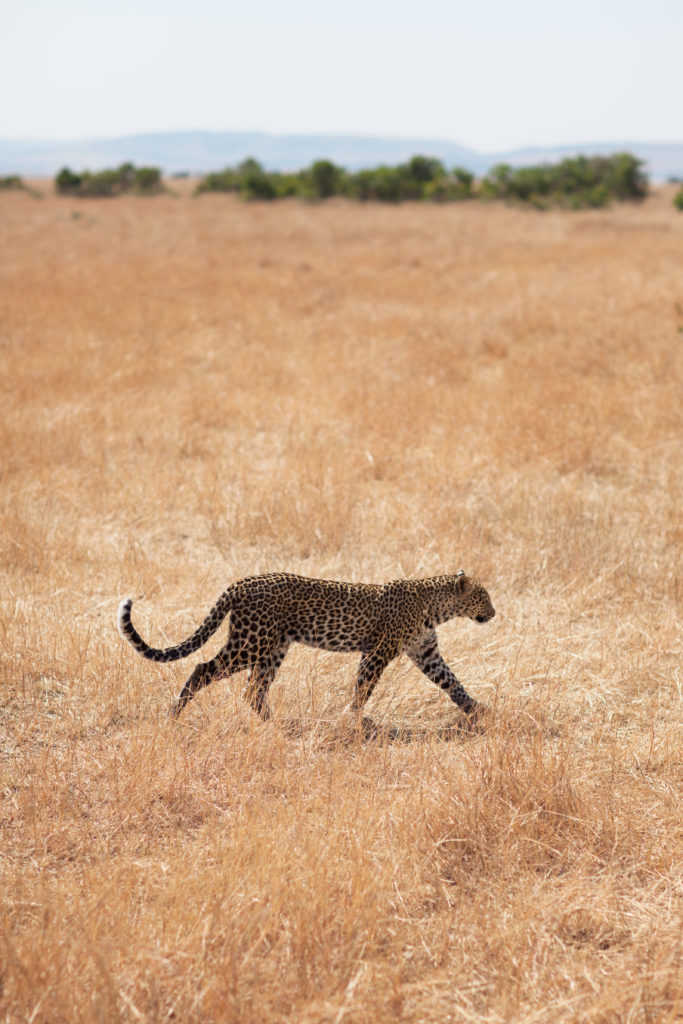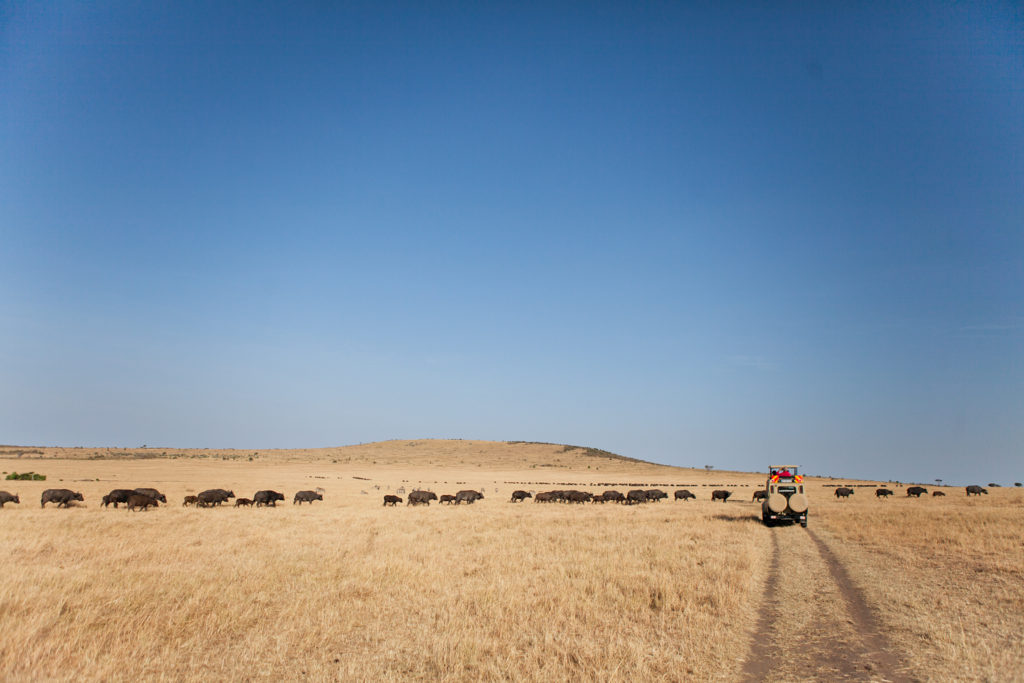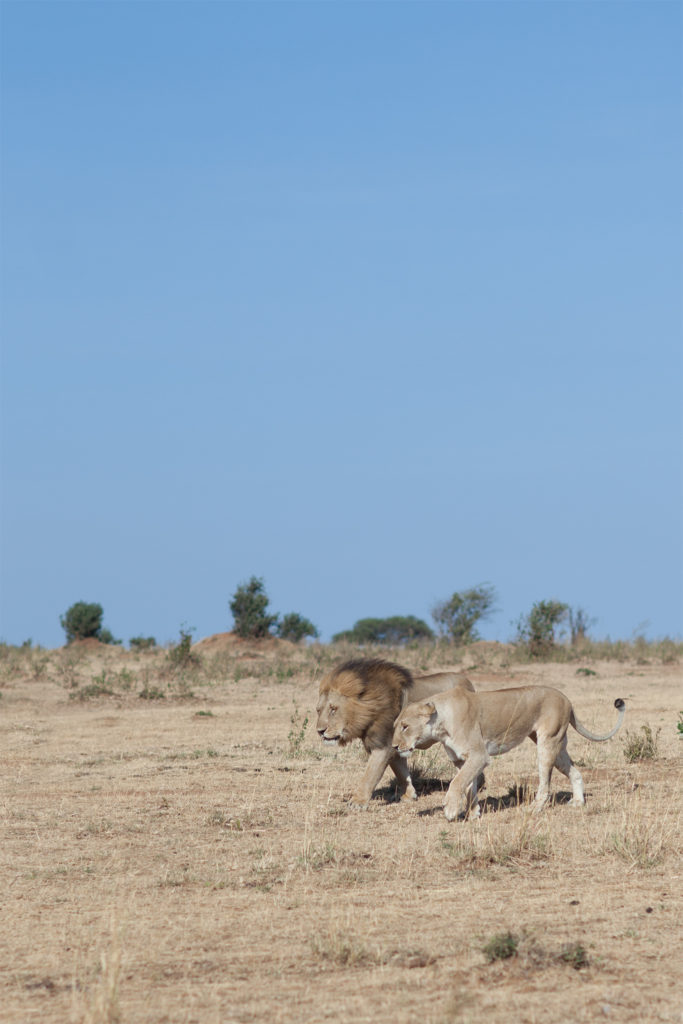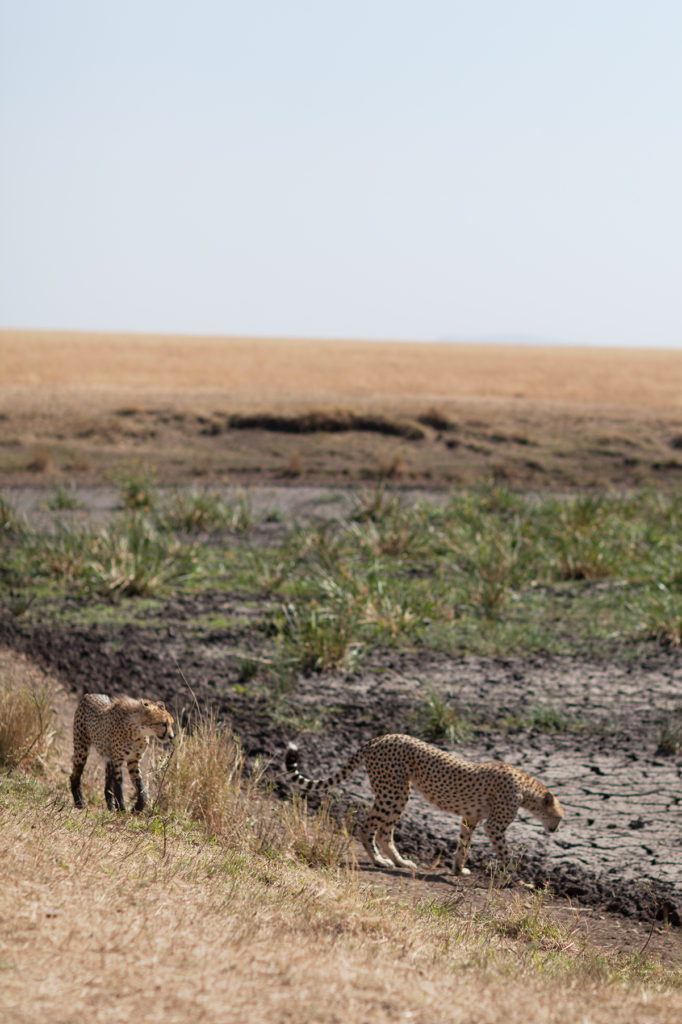 We got back to camp once dark and after dinner I sat outside my bungalow alone looking at the stars, silence and moonlight were the only things around, it was incredibly peaceful, almost daunting. I thought about what I had just saw that day and felt blessed to be alive. I fell asleep feeling something new that I couldn't quite understand yet.
The following  morning we went back to the reserve for the last game. We got to see a group of lionesses and baby lions feasting on what once used to be a buffalo, they were standing right next to us and couldn't care less of our presence! On the way out we saw again giraffes and elephants fading away in the distance. I took one last glance at that magical place feeling bittersweet—as I always do over every last glance—trying to freeze all the images and feelings of this experience in my heart so I could re-lived them in my memories forever.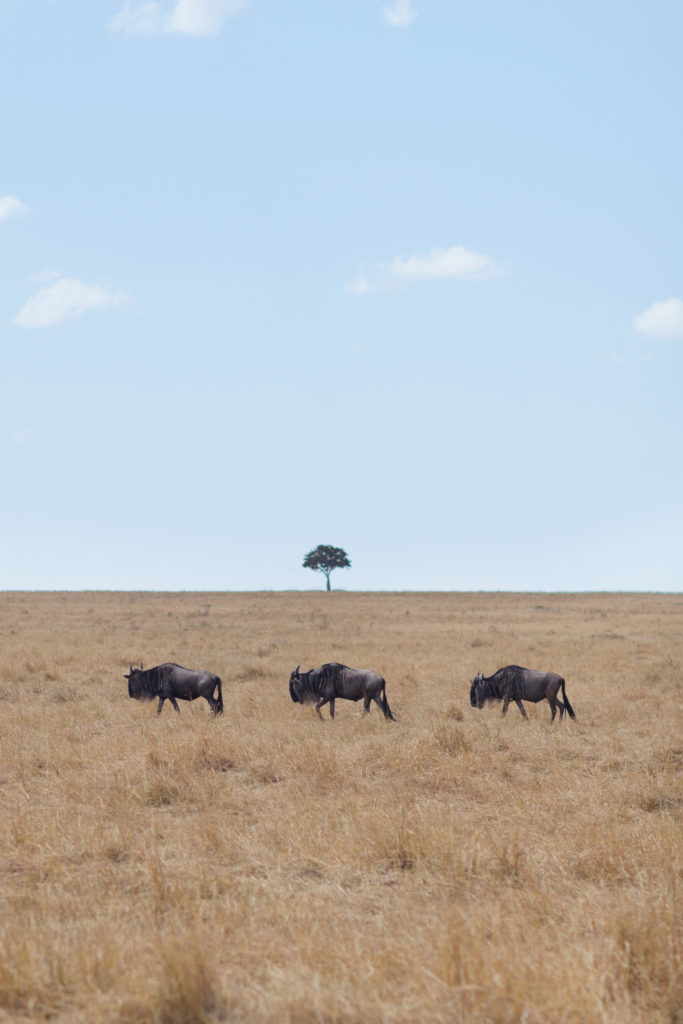 This part of Africa has a different energy from any other place I've been too, it's raw and primordial. It's magnetic and mystic. I couldn't shake a strange sense of belonging, maybe because that's where all roots came from, maybe because seeing animals running free in the wild reminded me that we are nothing but guests on this planet and that mother nature and the spirit of the wild are still in charge after all. There were moments over these 3 days were I completely forgot myself, I was lifted of my past, my dreams, my fears,my troubles. I was just part of nature and of the magical force life is. I was alive.
Everything was different after I left Africa. Some things started making sense, some things never made sense again.
If you are looking for an adventure, or answers, or change. Go on a safari! you'll never be the same again!
—S