Many of you may know that although I traveled all around the world I never really traveled my own country. This year I made it a point to see more of Italy and serendipitously I was invited to go to the region Marche to join #marcheexpress!
The Marche took a pretty bad hit by last year's earthquakes, #marcheexpress is a digital project to bring tourism back to the region. It's organized by the Regione Marche (Ilaria Barbotti  the mind behind it) and it involves a lot of Italian bloggers and instagrammers that will showcase and promote the beauty of the area exploring its incredible villages, beaches, nature and food. There are many stops in the program and every stop involves a different area of the region and a different digital creative, guided around by a local blogger/instagrammers.
My local instagrammer guide was @Pierlu_igi (I had been following him for ages so I was thrilled to finally meet in real life!). The stop I was assigned was Conero and guys… it blew my mind! I was not expecting this region to be so beautiful.
In 3 days we got to see quite a bit from beaches to old villages to promontories to old masonic caves, and of course, like it always happen in Italy, food and wine were omnipresent!
Here's a quick sum up of all the gorgeous places I've seen.
SPIAGGIA URBANI
The main beach in Sirolo. It may be a little crowded during the day but it's really calm and serene at sunrise and sunset time and a dinner in one of the restaurants facing the water is mandatory!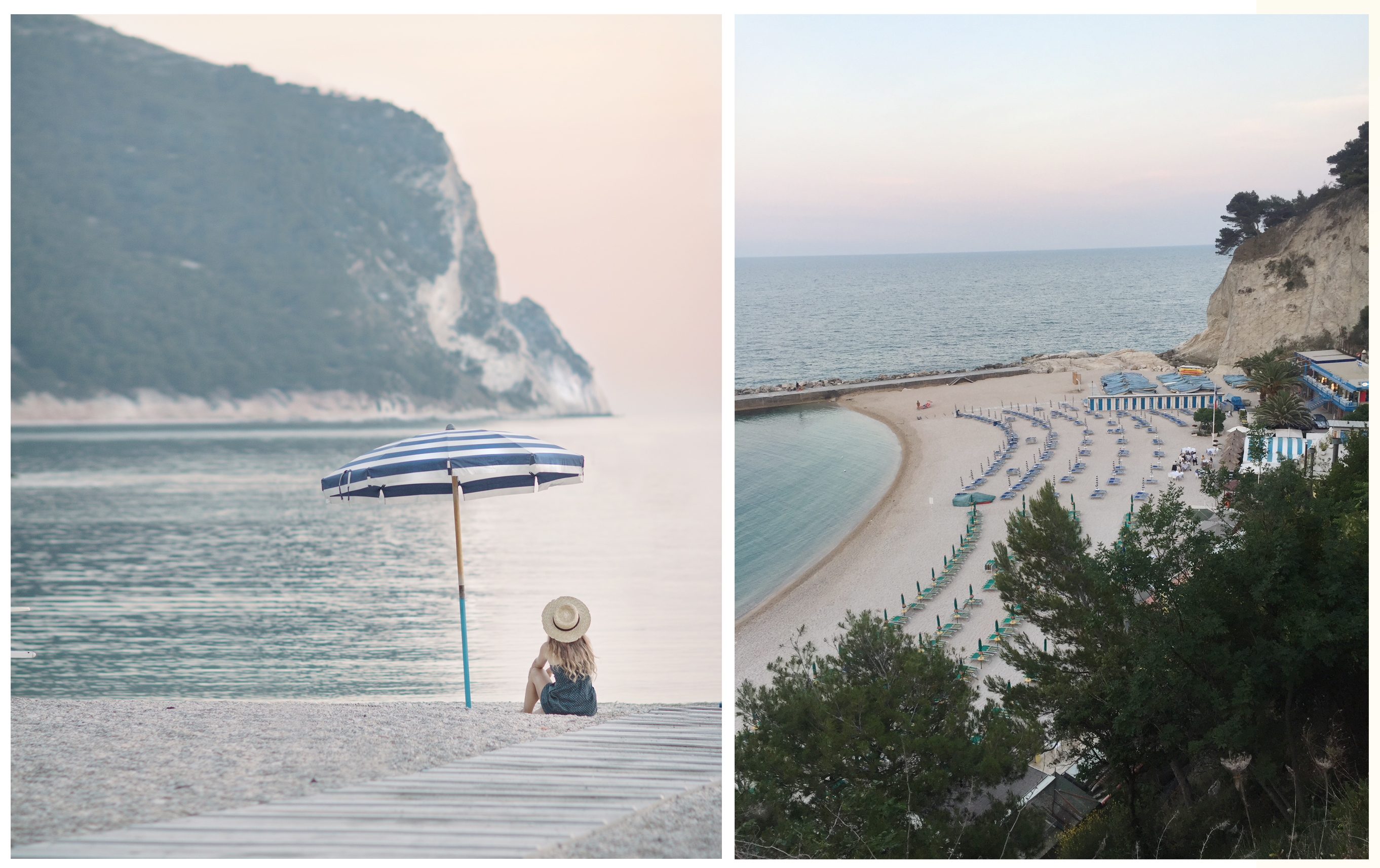 MONTE CONERO- BELVEDERE del PASSO DEL LUPO
You can hike all the way up there but since time was stretched we took a jeep and hiked only the last bit of the trail. Once we reached the top of the promontory the view was beyond beautiful! On the left side you can see the Due Sorelle beach and on the right side a stunning view of the Beaches between Sirolo and Numana. 
From here it's possible to trek all the way down to Due Sorelle beach but it's a very tricky and dangerous trail so not recommended (safety first! says the girl hanging on a super steep cliff 😂😂)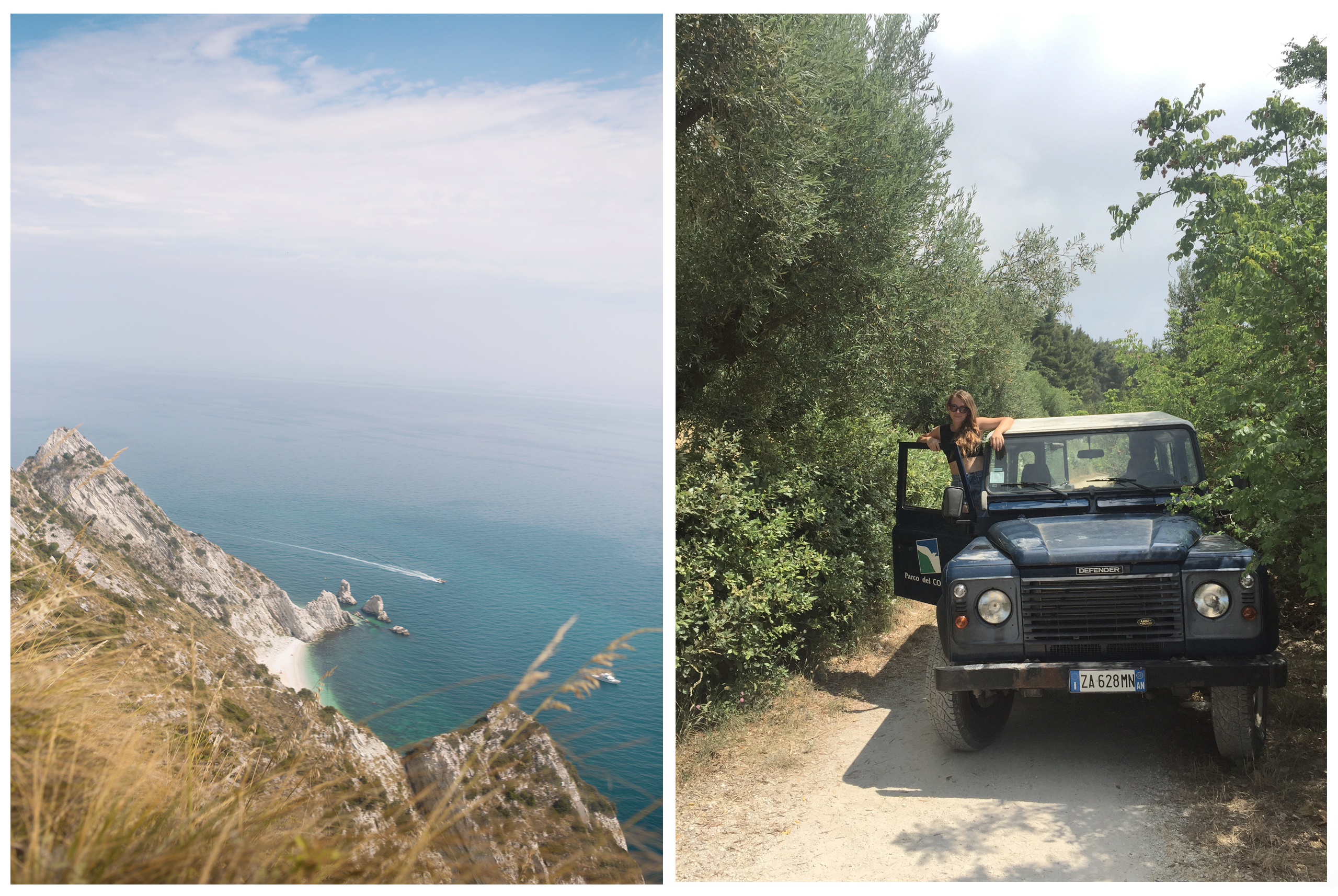 NUMANA 
A pretty little village on the coast full of great restaurants and shops and with a stunning view of the sea.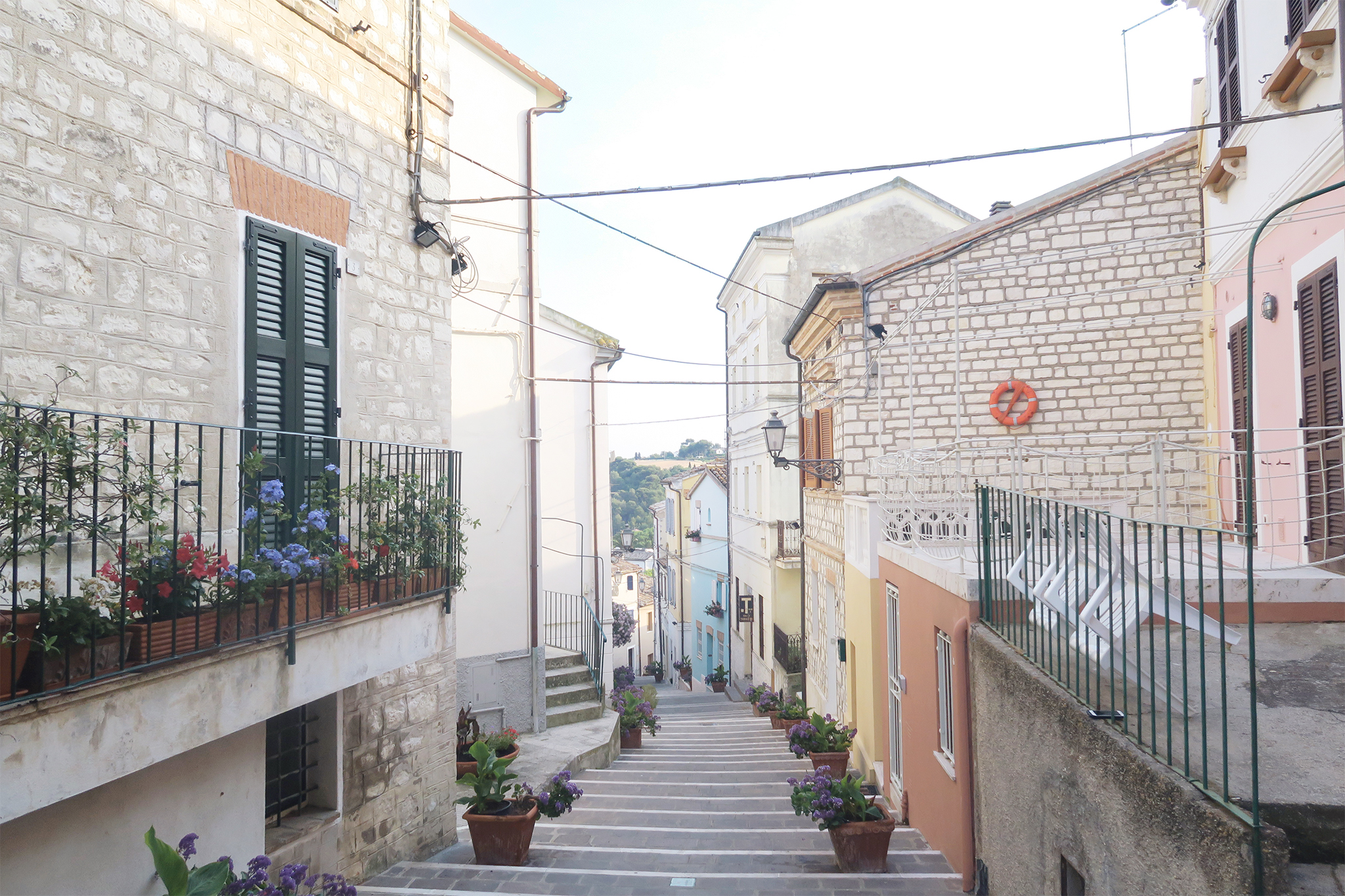 SPAIAGGIA LE DUE SORELLE 
Another breathtaking place! Located at the bottom of Monte Conero, this beach is quite and more remote than the other ones in the region. Big white rocks come out of the water making it look like a lunar landscape. The water is crystal clear, while i was swimming through the rocks, trying to get an underwater shot with the gopro, it almost felt like being in the Caribbean!
There's a few ways to get here: By trail as I said before (but it's by far the hardest one).  By ferry (which runs only in the morning. It leaves the port at 10.00am and it will come back to pick you back up at 2.30pm). By private boat (most more expensive option) or by kayak/sup board (great for exercising!)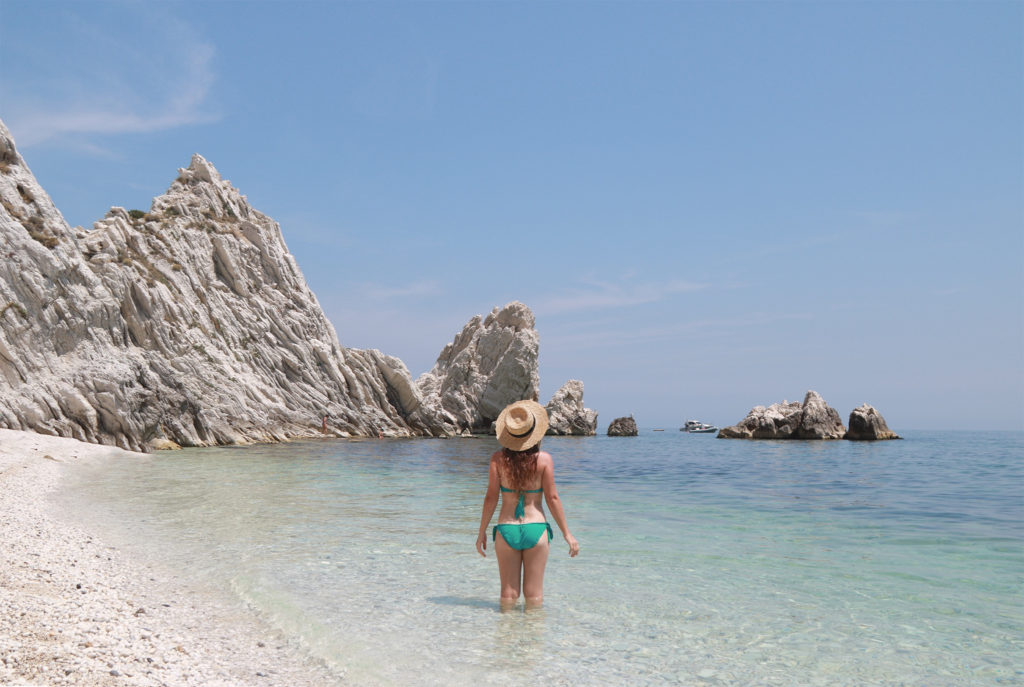 GROTTE DI OSIMO
A hidden gem below the city of Osimo. [Being a mythology nerd this was super interesting for me!🤓]
We took a tour of this underground world made of sandstone tunnels. It was built over 1000 years ago and once upon a time it was used by Templars and  Masons for their initiation ceremonies. The walls are covered in alchemical symbols and there are many pagans statues around the caves. It was quite a mystical experience, these tunnels have a very strong energy, you can feel the profoundness of the metaphor of transformation in them: Walking in the dark to reach enlightenment; leaving your old self behind to welcome the new; Dying to be reborn.
 If you find yourself in Osimo make sure to make a stop here and take a tour, we had an amazing guide, Simona Palombarani, who explained to us the meaning of all the symbology behind every incision and statue in the caves. Keep in mind that it's pretty chilly down there (about 13 degrees celsius)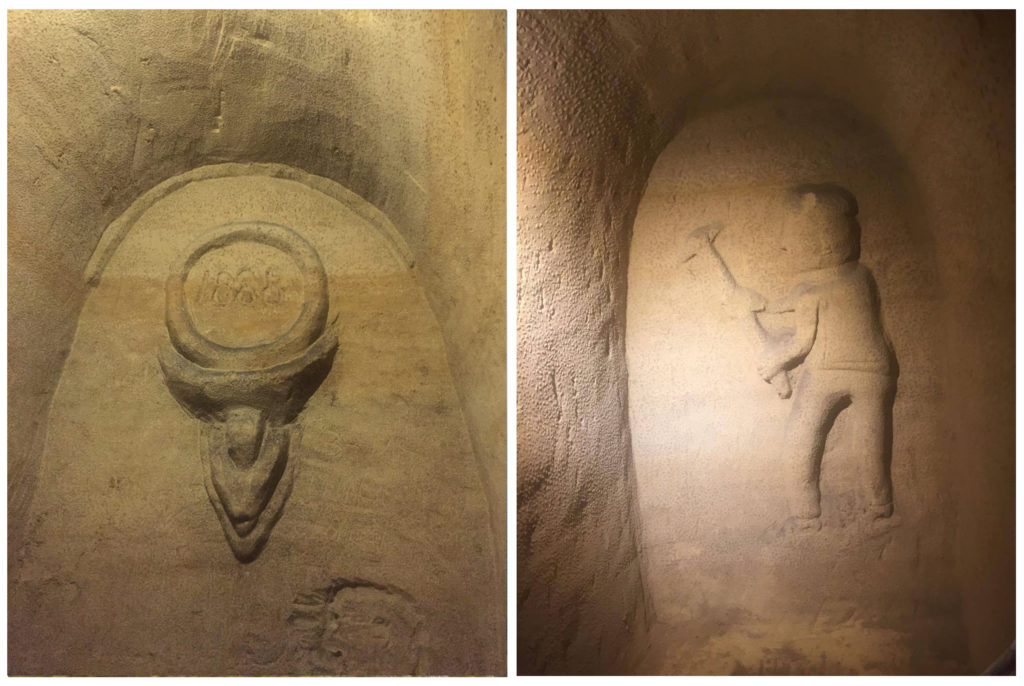 WHERE TO STAY & WHERE TO EAT
I stayed in a very cute hotel in Sirolo called Locanda Rocco, I loved the outside space, a quiet little square with tables under the shade of a big old oak tree.
Food is so good in the Marche guys! One of the best meals I've ever had in Italy was here in an agriturismo called Aion. They grow their own products (including truffle!) and every course is put together with perfect balance. At the end of the night the owner gave us a tour of their cantina and I got totally hooked on their Rosso Conero!
If you want to look more into #marcheexpress you can find all the info you need here.  I had an amazing time exploring this stunning region with them, a huge thank you to all the people involved, especially to my travel buddies Pier Luigi, Elisabetta and Ilaria.
If you are visiting italy, trust me, add the Marche to your travel plans!
—S