What to see in Morocco, from the souks of Marrakech to the blue alleys of Chefcaouen, from the sand dunes of the Sahara to the beaches of Essaouira: my tips for an awesome Moroccan roadtrip.
I came to Morocco for the first time two years ago. I had just started traveling alone to countries that were completely different from mine—it was the beginning of Quest for Beauty—it was a magical trip and I constantly felt like being inside a 1001 nights fairytale. Last month I went back to this beautiful country for one of my Rise&Shine Retreats and for a gig with a local agency, Morocco Journey. Me and the owner, Younness, drove around for 10 days taking pictures and once again I was bewitched by this country.
I swore to you I'll always be real and honest so I have to admit this trip was a bit of a disaster (if you watched my stories on IG you know!). It's no one's fault but my own, my health is not cooperating with me lately and I spent half of the trip in nearly comatose state trying to keep it together. First I got food poison (again!!) and then once I though the worst was behind me I caught the nastiest flue of my life and I spent the last 3 days of my trip in bed and didn't get to see everything I wanted to see.😭 But, despite my health misadventures,  it was a good trip.
Morocco is probably one of the most photogenic places on earth (though it's probably the most challenging for portrait photography as people are not to keen on the idea of being photographed), it's a fascinating mix of African, Arabic and European influences, rich of colors, spices and beautiful landscapes, and wether you are a photographer or not you will find yourself constantly taking pictures.
Obviously 10 days are not enough to see all of the amazing places this country has to offer, but it's just enough time to visit the most obvious highlights and get a good idea of what the culture is all about.
Here's my itinerary to an awesome Moroccan roadtrip!
MEARRAKECH (Day 1-3)
Marrakech is by far the most touristy place in Morocco. Walking in the medina you'll notice it right away, there are more tourists than locals, everything is either a shop, a restaurant, a riad or a stall of some sort, but overall Marrakech maintains a strong cultural identity which makes dealing with the crowds worth the experience. If you are on a tight schedule I think 3-4 days are more than enough to explore the city, you'll spend most of your time in the medina, walking around the souks, shopping and eating delicious moroccan food.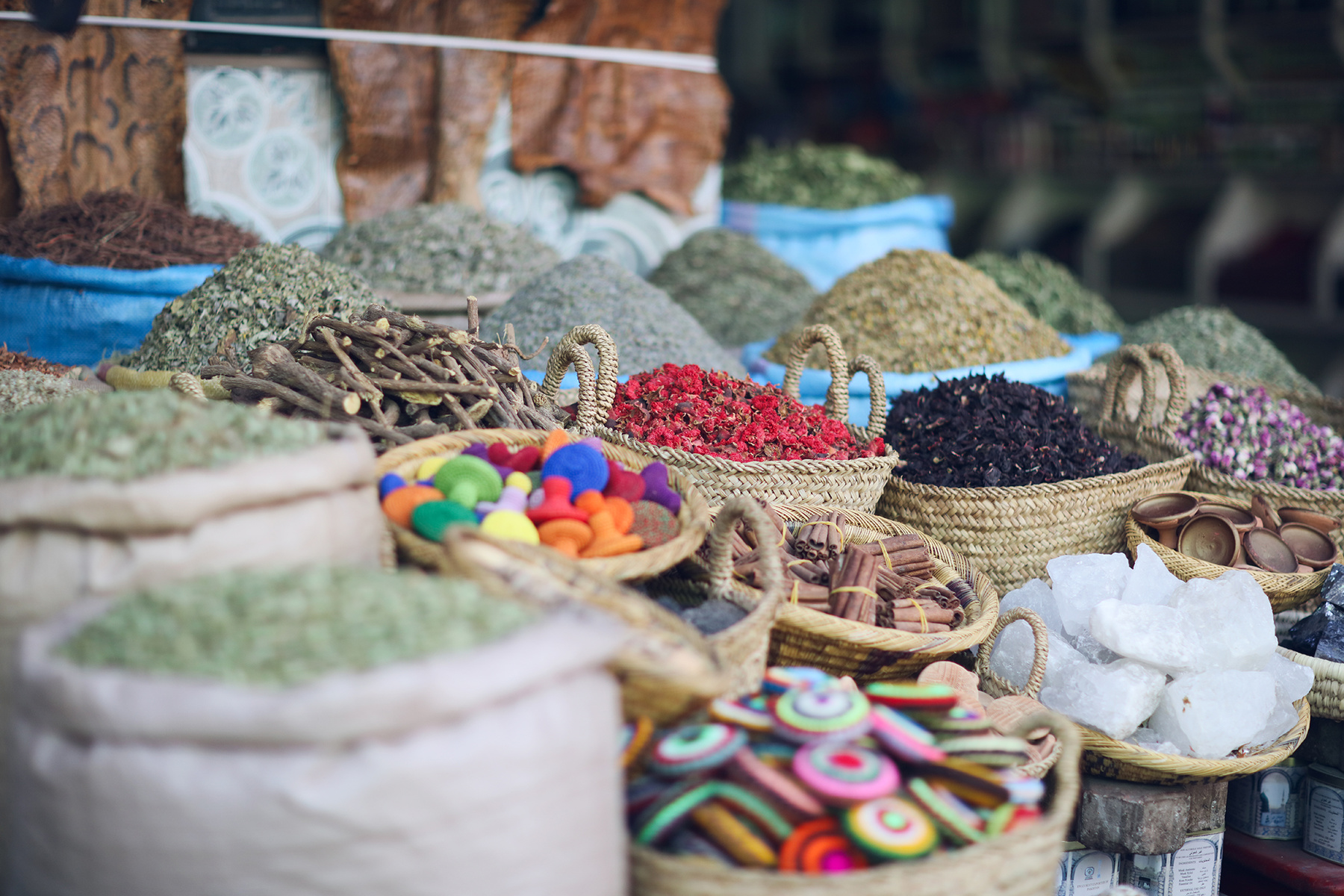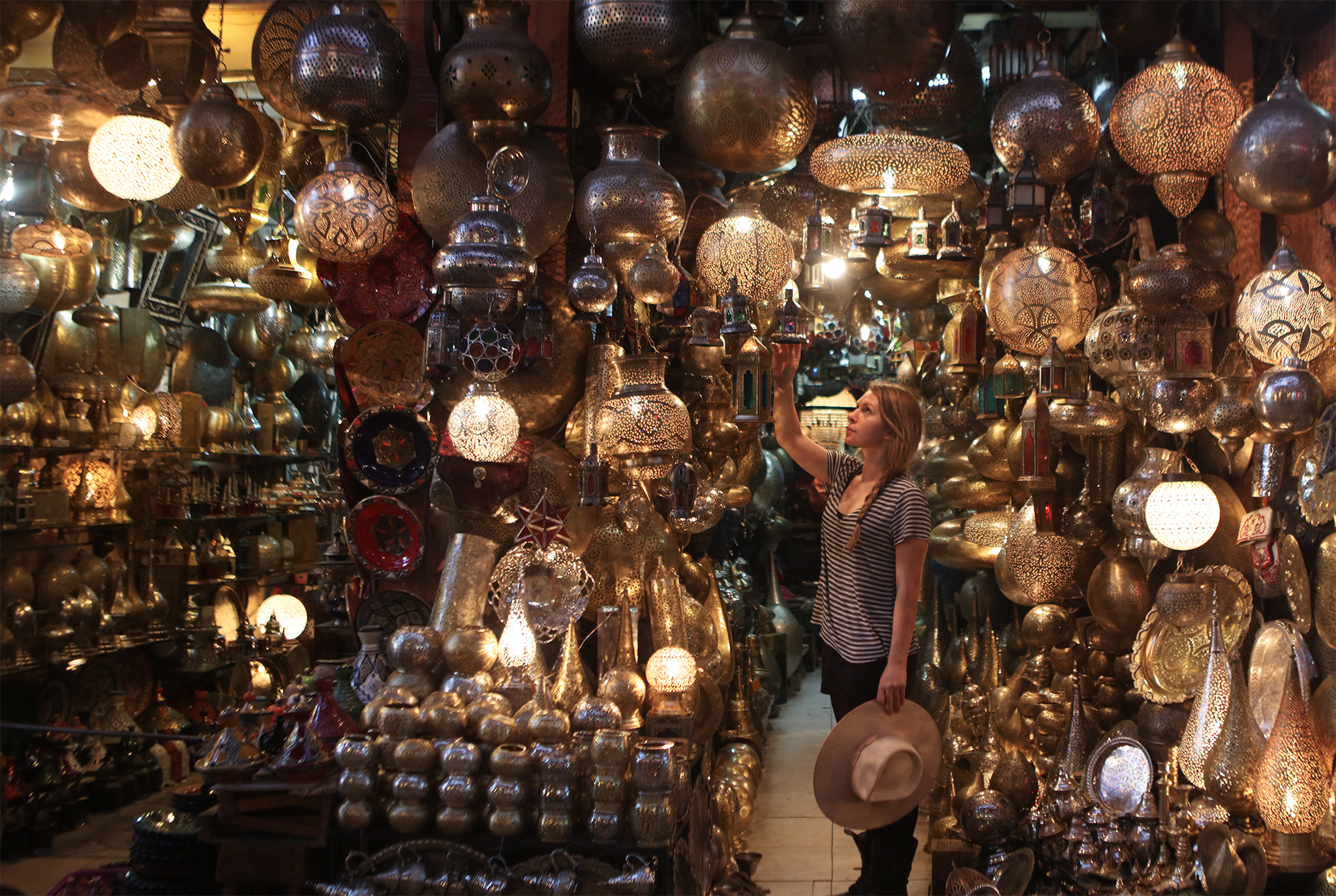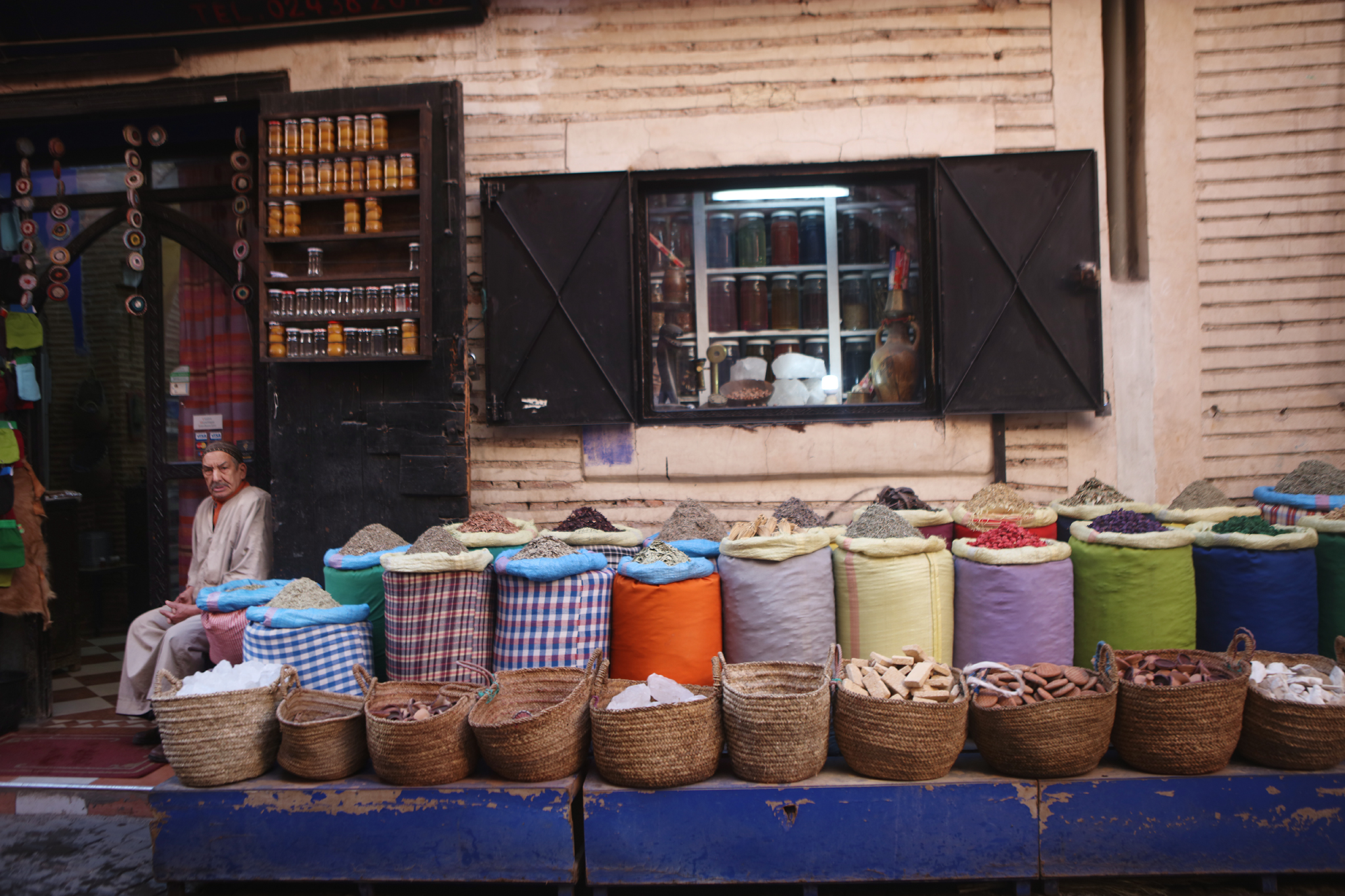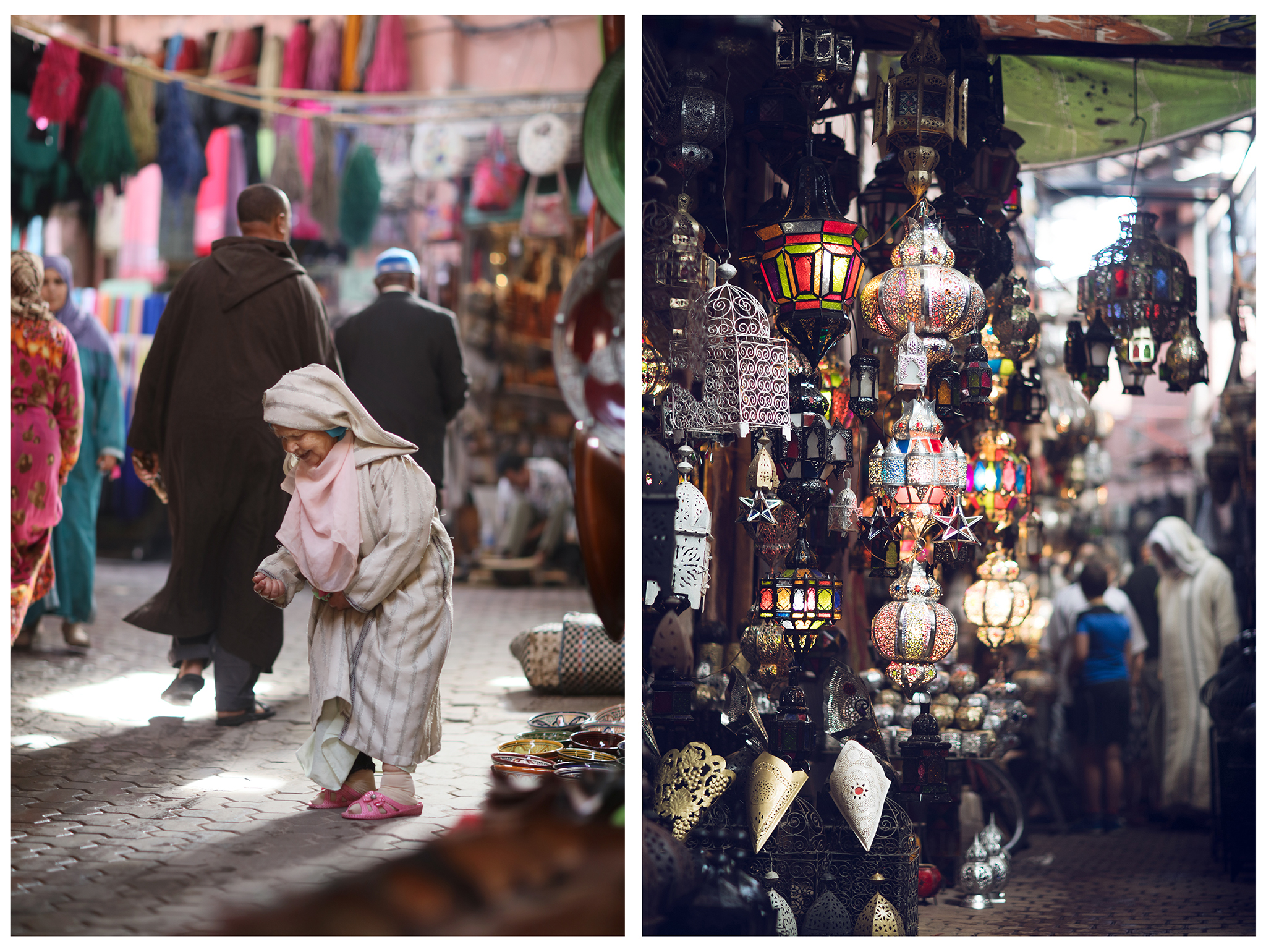 Among the places you can't miss are the Jardine Majorelle and the Ben Youseff Madrasa (which I didn't get to see it cause it was closed for restoration. The guy at the entrance told me it will be close for 2 years 😭). An alternative to the Ben Youseff  is the Bahia Palace. 
The Jemaa el-Fnaa square is an experience on its own: fortune tellers, snake charmers, storytellers, dancers, drum rolls…it's hectic and captivating. Make sure to walk around the square towards sunset, get a glass of delicious orange juice from the stalls or stop for some mint tea at the terrace of one of the cafes, the view is amazing. If you decide to have dinner in one of the street stalls make sure to arm yourself with patience and tolerance because you'll be bombarded by men yelling at you trying to get you to eat at their stall, it can be overwhelming, they are VERY pushy and a few of them can be real assholes, especially with women. (I had a fight with one guy who kept putting his arms around my shoulders, i kept telling him not to touch me and it ended up in pretty loud and aggressive "Fuck you" from both of us!). Be more diplomatic than I am and try to not get annoyed by them, pick a stall fast and enjoy the rest of the experience!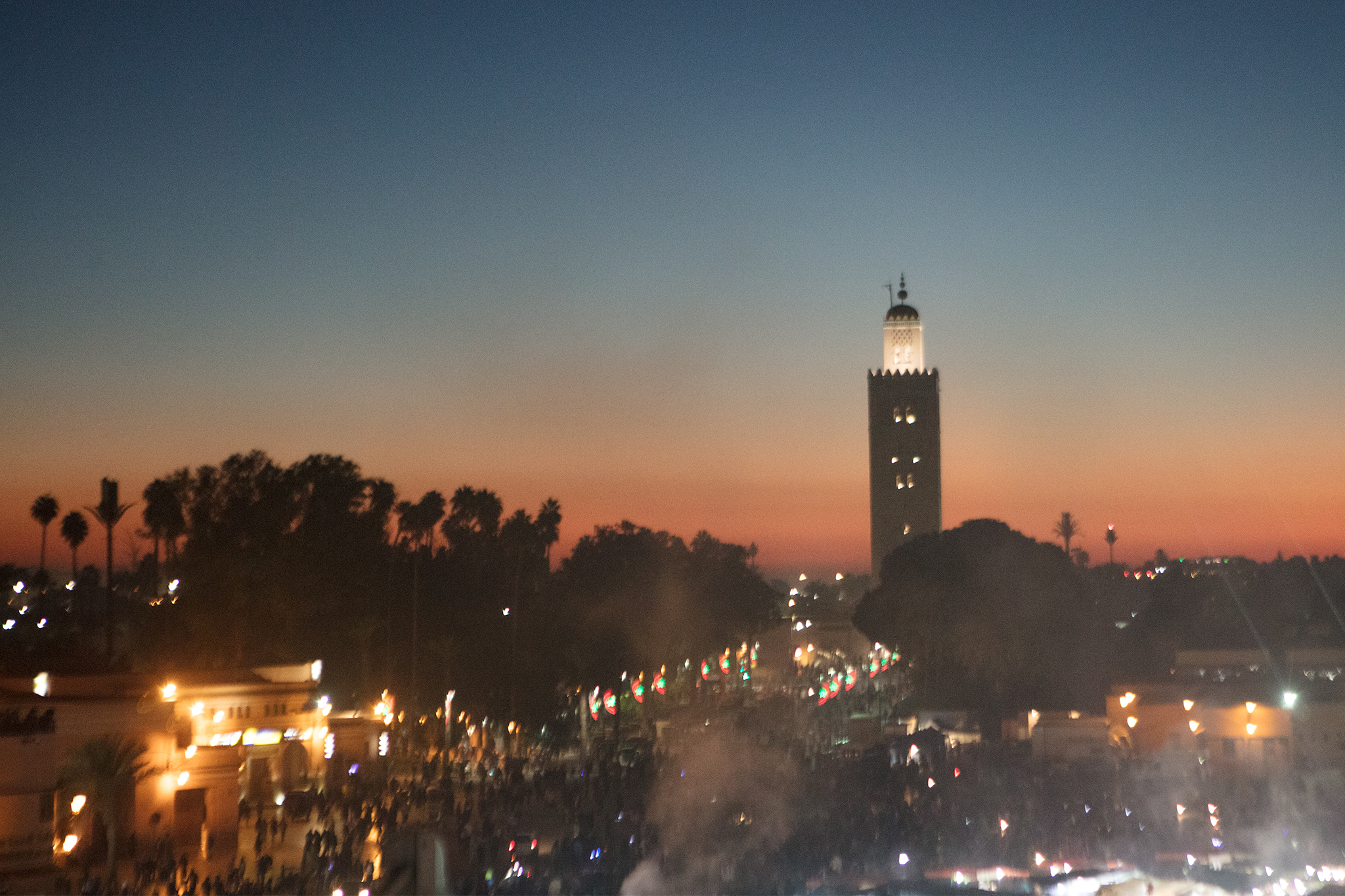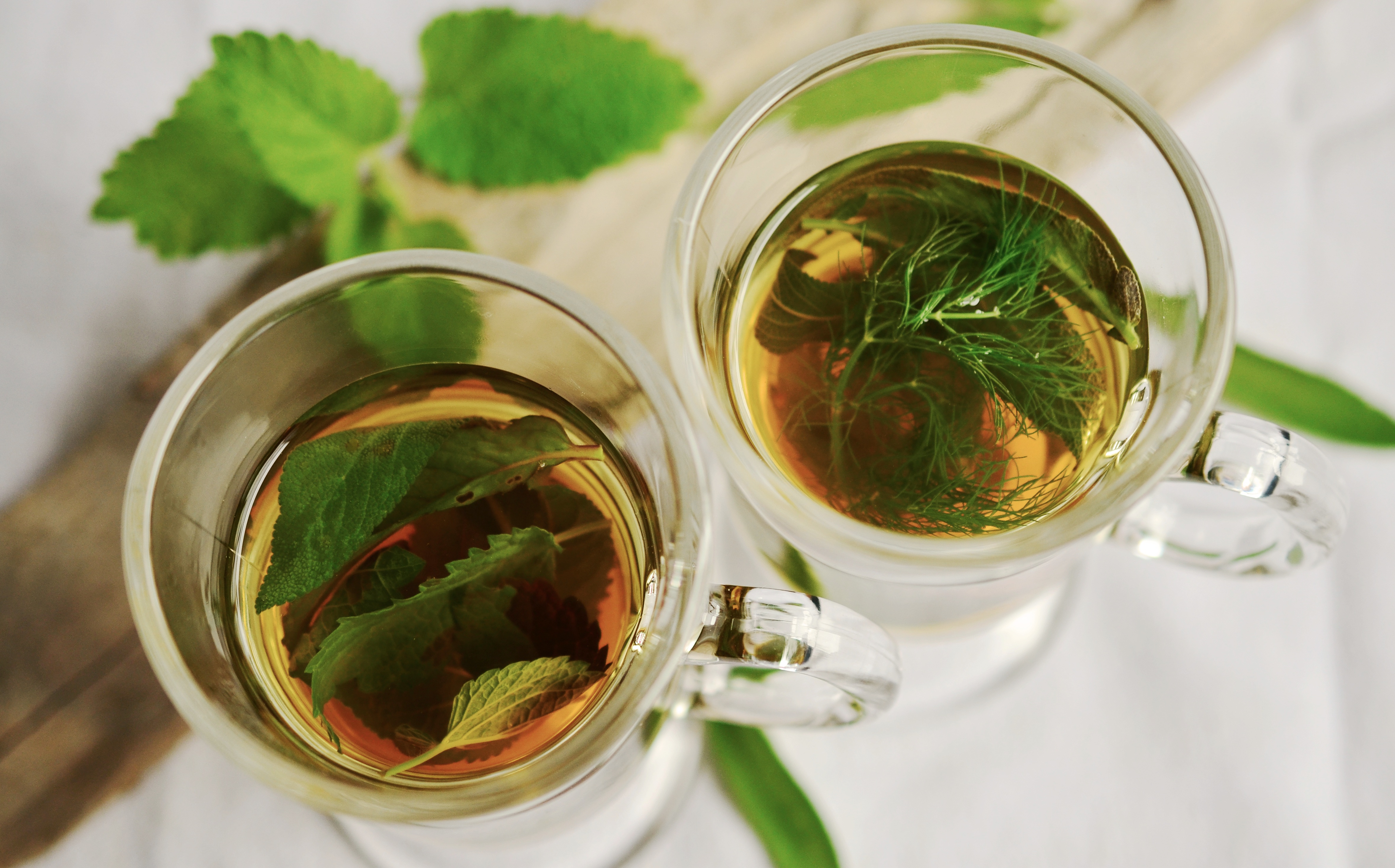 As for where to stay and where to eat there are seriously hundreds of options. I didn't go to any of the usual instagram spots (The Riad Yasmine, La Mamounia, Le Jardin or The Nomad, just to name a few) simply because I'm fucking sick of doing what everyone else is doing and going where everyone else is going. There are plenty of other places worth eating and staying at, open up booking.com or tripadvisor and think with your own brain, I promise you is much more fun!
If you want more info on Marrakech, I wrote a quick guide the first time I visited.


ESSAOUIRA (Day 4)
Essaouira is a sleepy port town located on the atlantic coast of Morocco and it's particularly loved by surfers. Beside the usual stroll through the medina I suggest you to take a walk towards the port, where you'll see fishermen at work, lines of old blue boats and a million seagulls flying around. Right before reaching the port you can visit the Portuguese fort to get a most scenic view of the town. One of my favorite things to do in Essaouira is, of course, eating. The seafood is amazing, there are some really good restaurants in the medina and there are some more picturesque shacks right outside the medina (going towards the fort), I ate there twice, the first time it was great, the second time not so great (the fish was straight out of the water and not cleaned). I only spent one day in Essaouira and drove back to Marrakech that night but if you like the vibeit's worth spending the night.
[3 hours drive from Marrakech]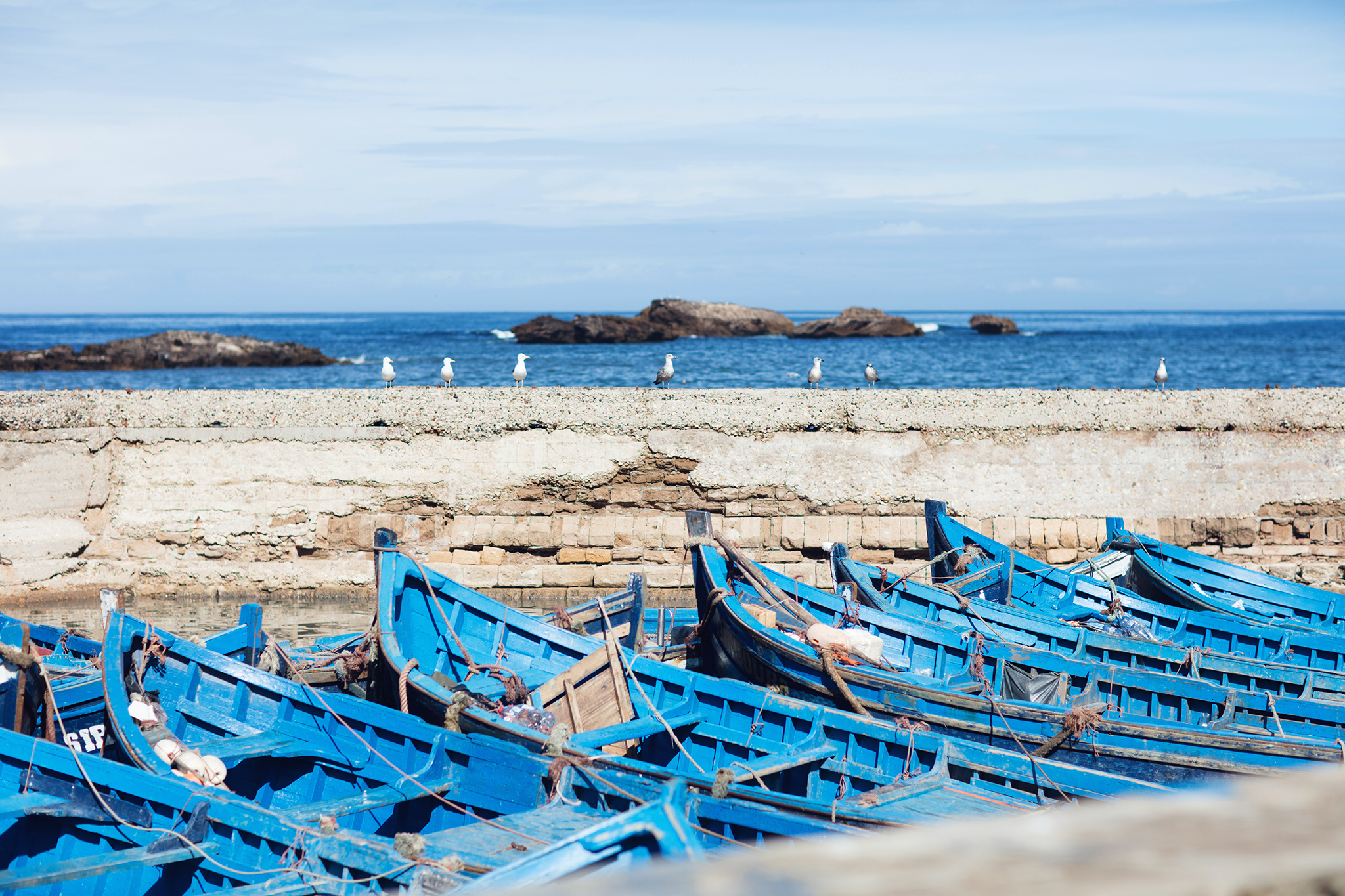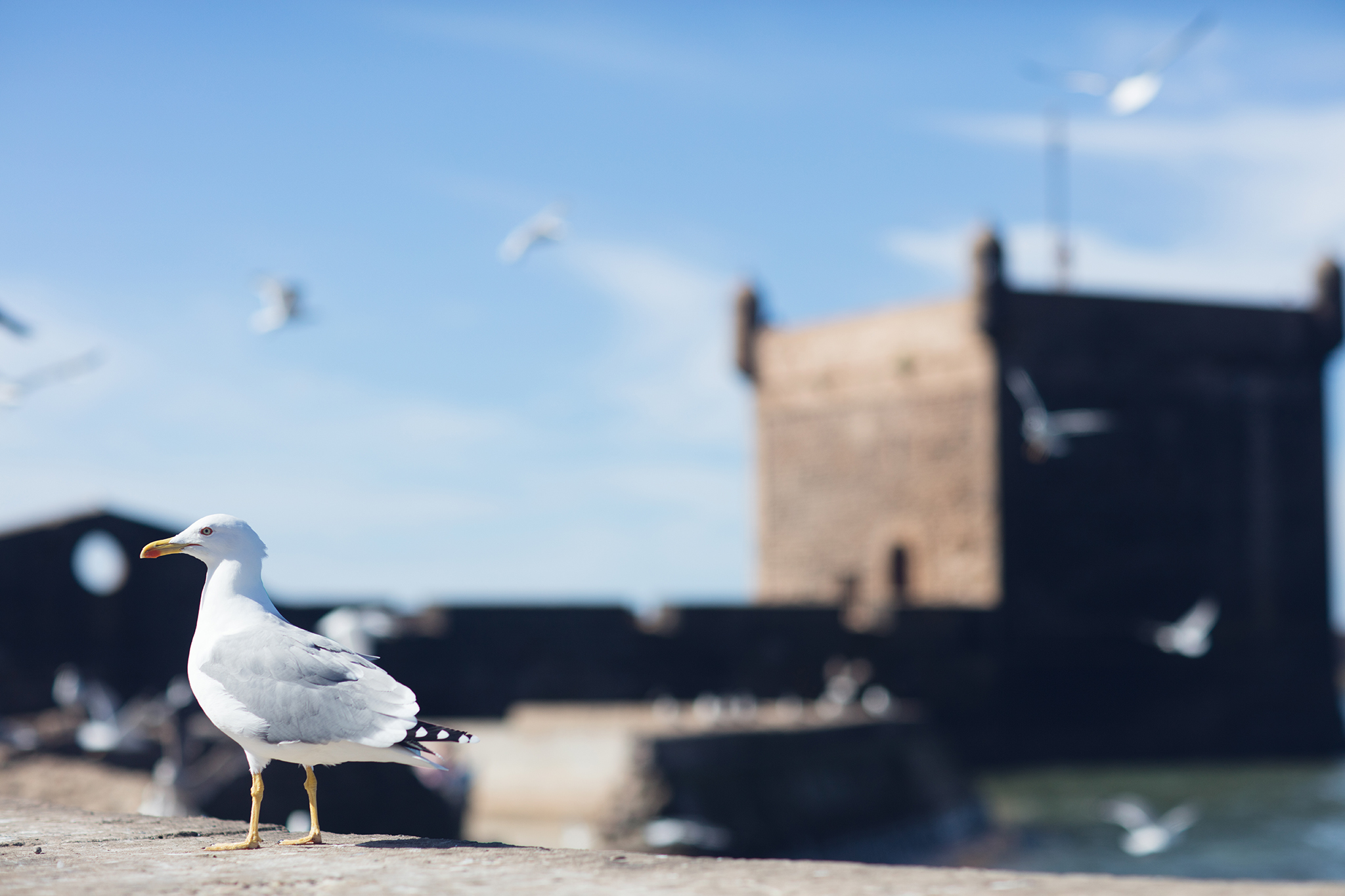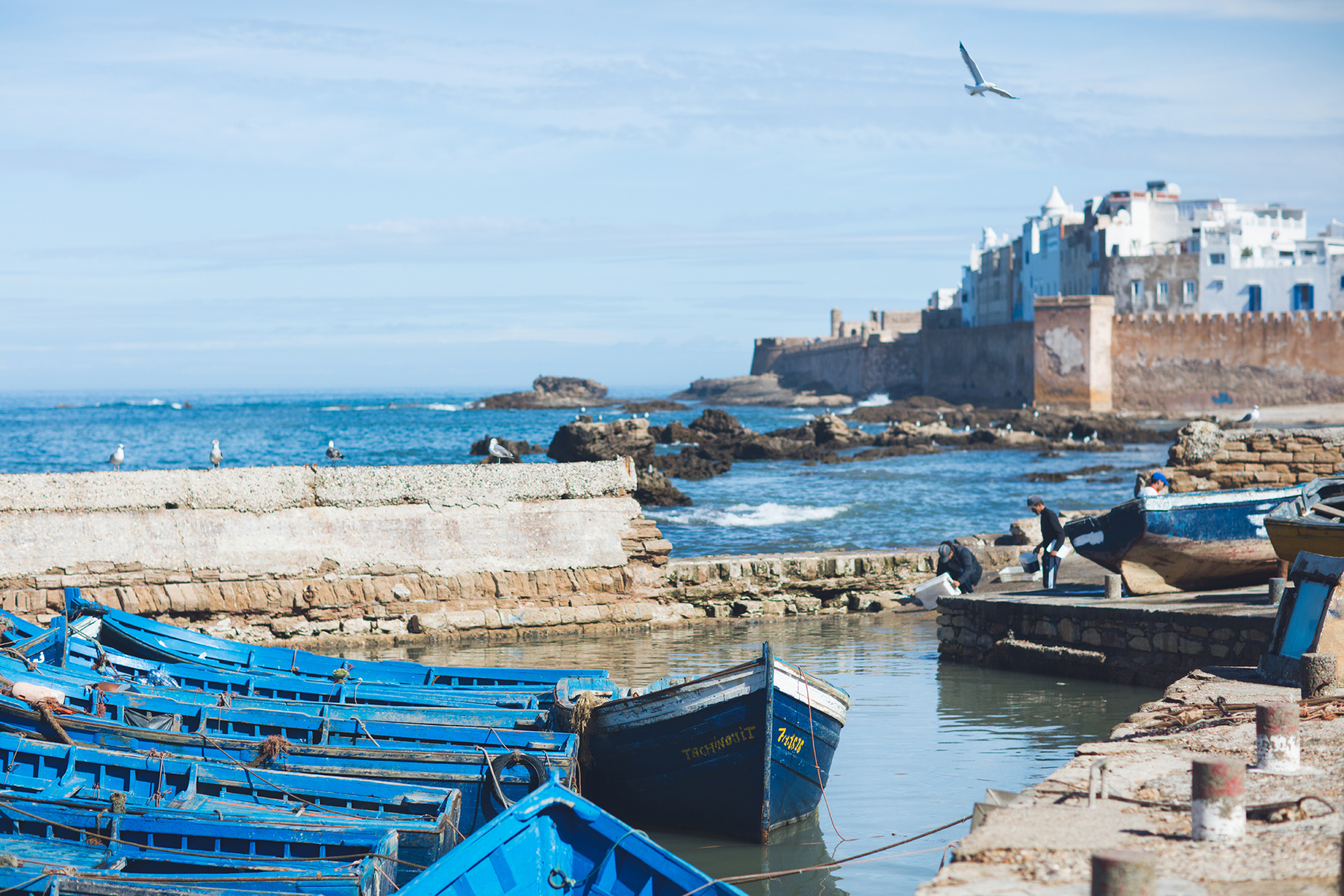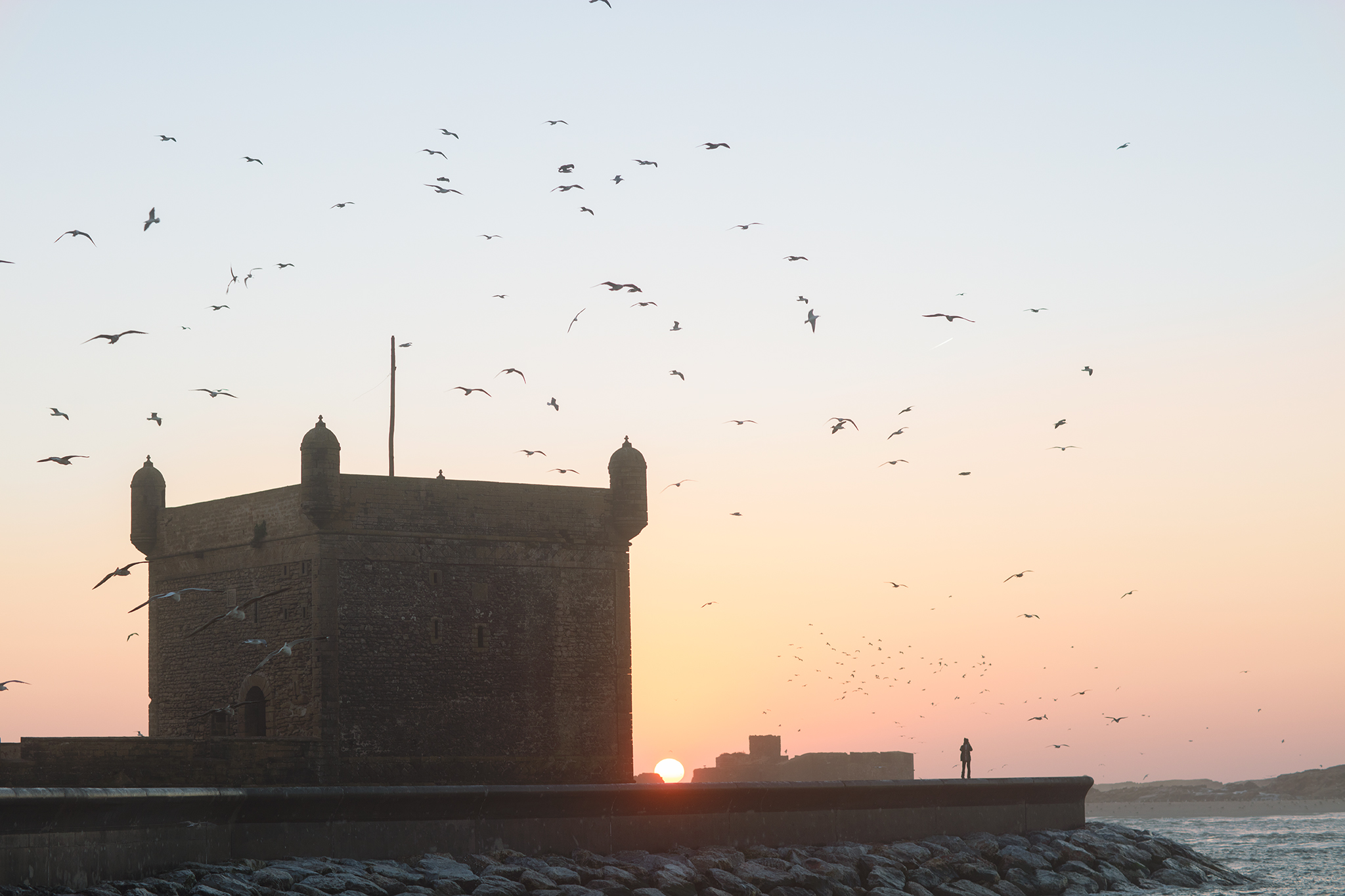 THE SAHARA DESERT (Day 5-7)
This was my absolute favorite part of the trip, if you've been reading this blog for a while you know about my love for the desert, in fact I'll write another more in depth post about my experience in the Sahara. For now let's just say it was amazing, there's nothing more magical than camping in the desert.
The most visited deserts in Morocco are M'Hamid and Merzuga , I stayed in Erg Chebbi, right by Merzuga, at the edge of the Armenian border, where the dunes are up to 150 meters high. I prefer not to do camel treks so we reached the camp by 4×4. 
The desert is quite far, from Marrakech it's an 8 hours drive; If you have enough time and want to break the long drive on the way from Marrakech, the touristy thing to do is to stop by Ourrzazate and check out the Taourirt Kasbah, an old palace built in the 19th century.
[8 hours drive from Marrakech]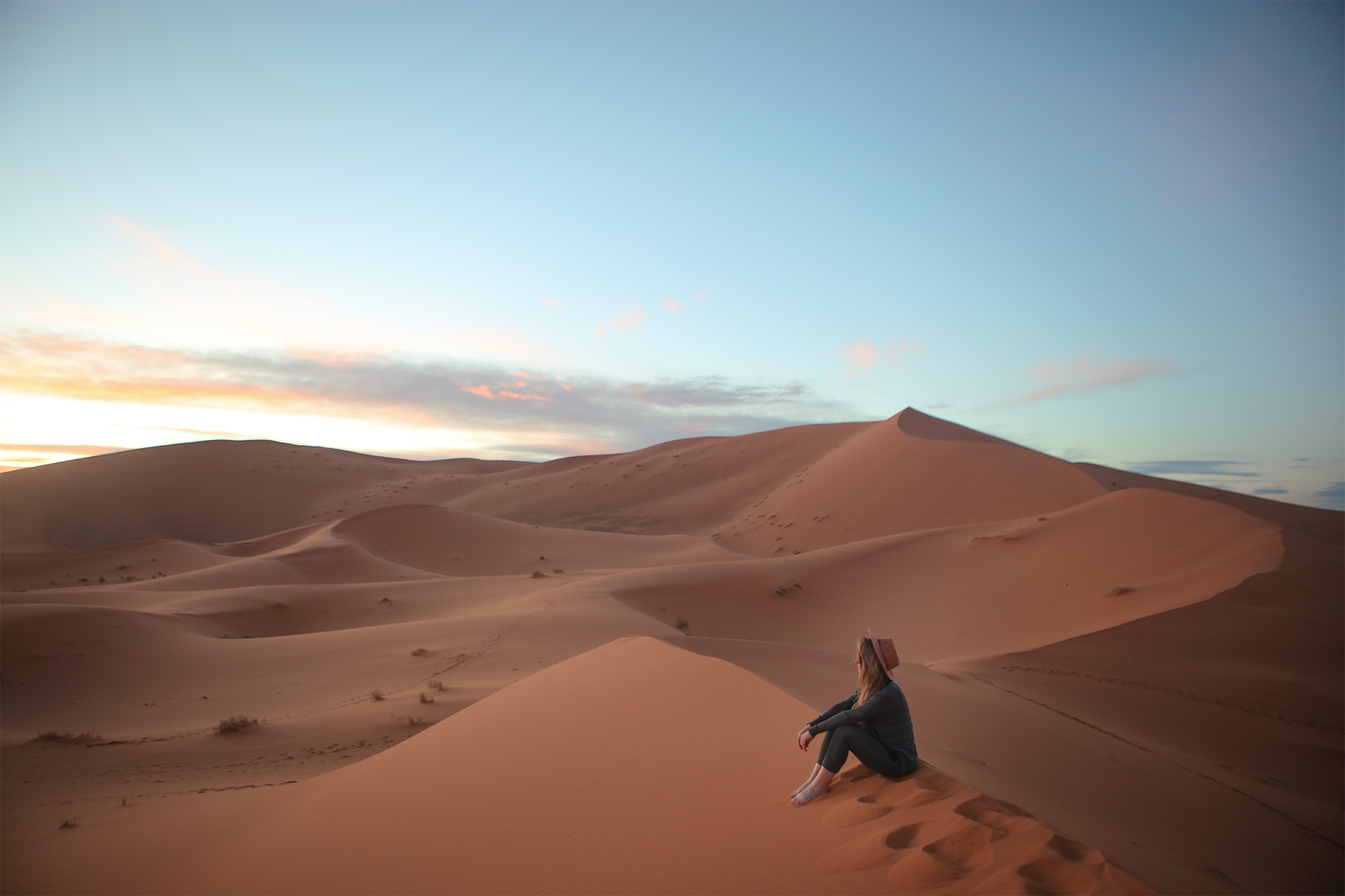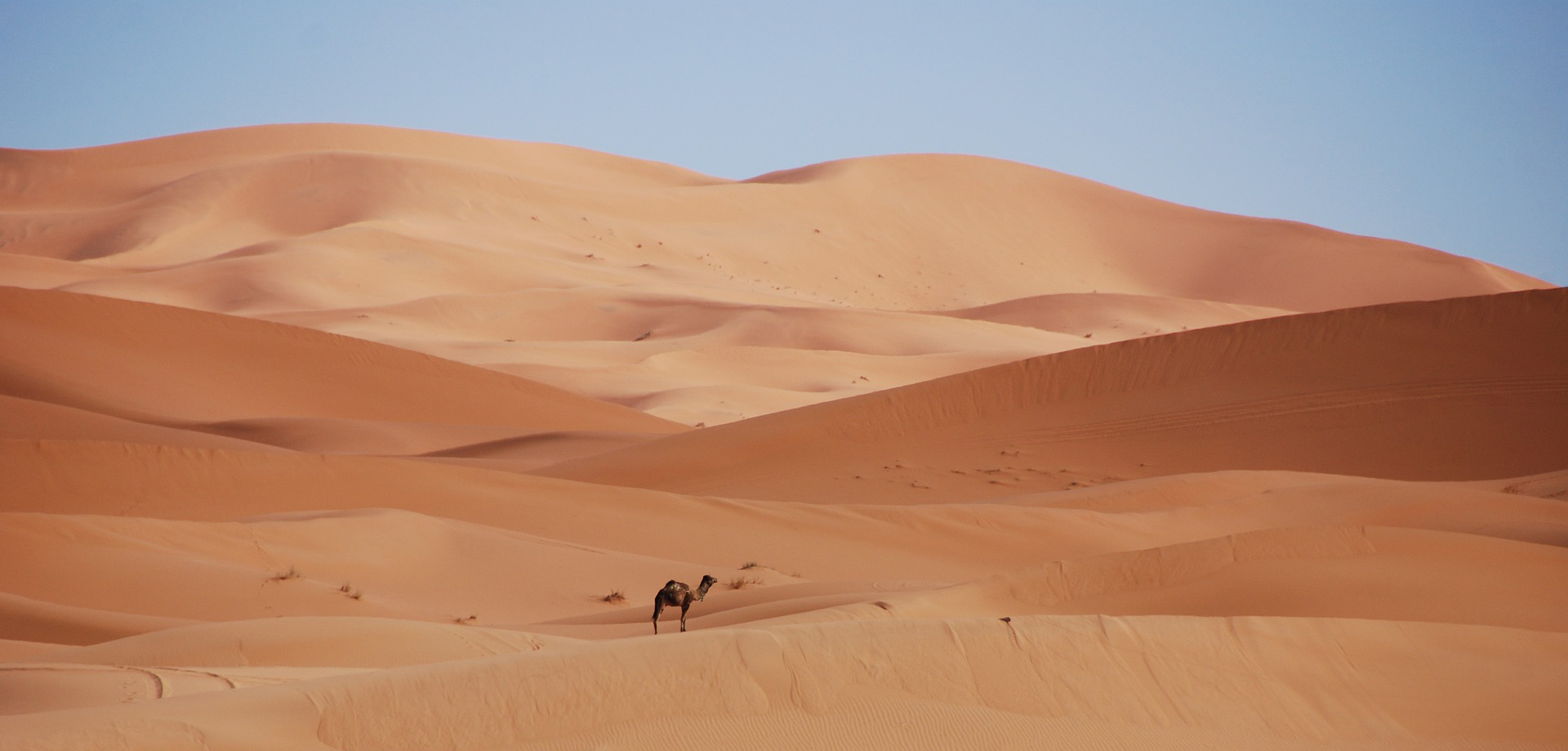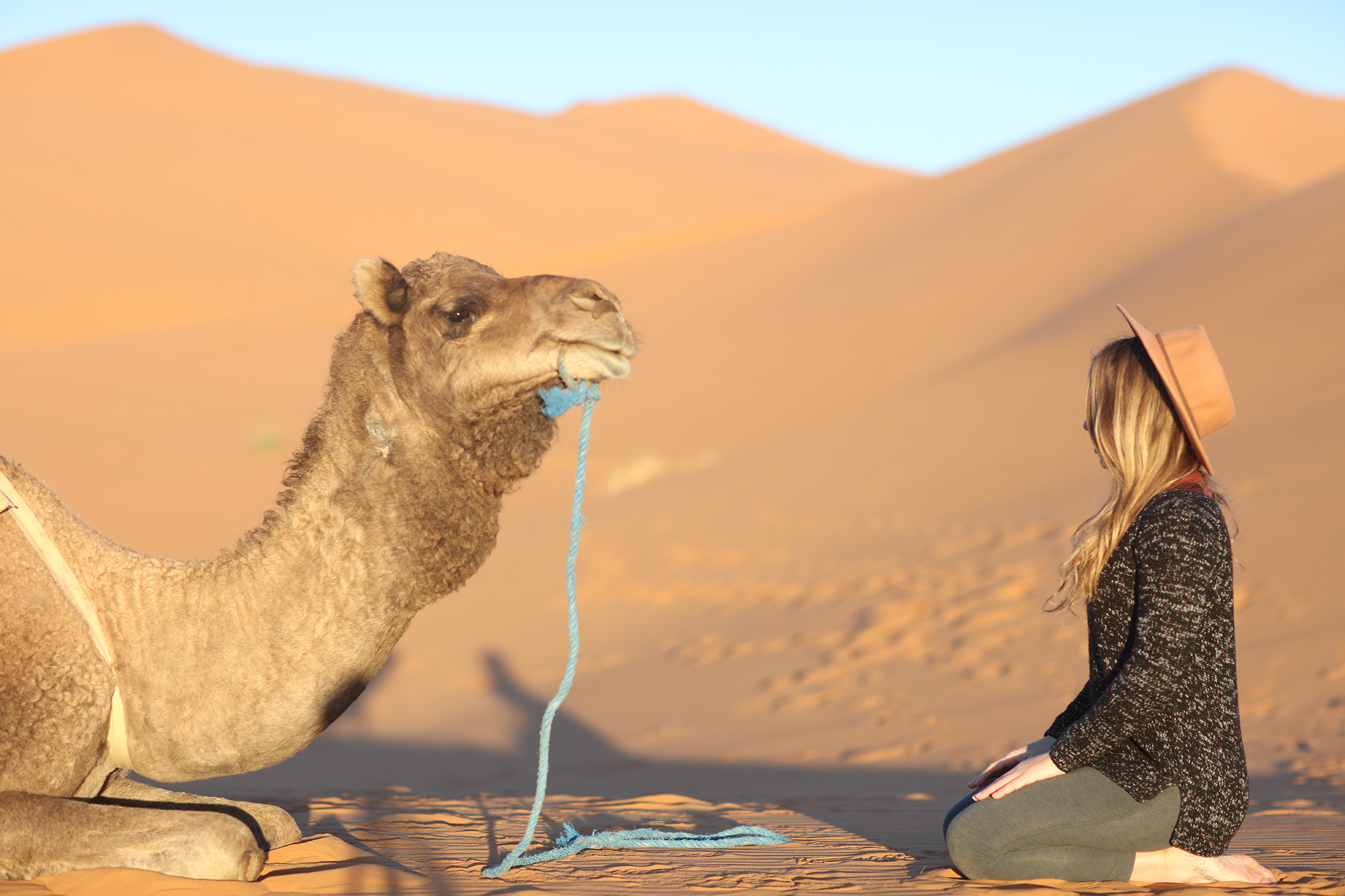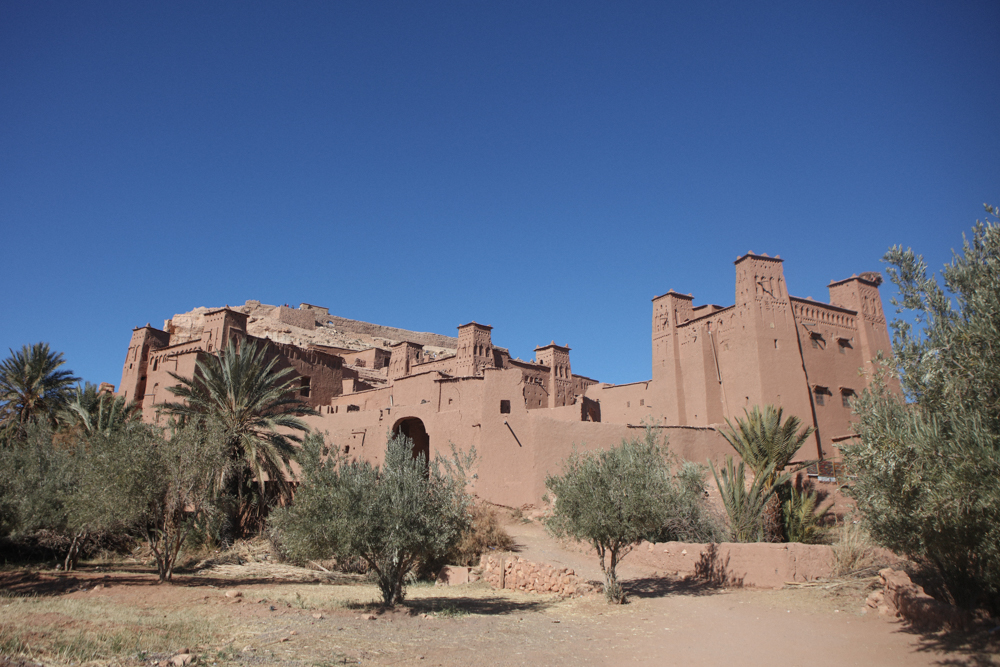 FEZ (Day 8)
This is where I started to feel sick so I can't give you a lot of tips since I didn't see much from here on. One place you can't miss—and the only place I was able to check out before the flue got the best of me—is the iconic Chaouwara Tanneries, the pits where leather goods have been produced using the same exact method for more than a thousand years. It's quite interesting to see the men at work and the place has a unique charm, what's not so charming is the incredibly vile smell coming from it, making your insides wanting to leave your body! The only way to get a good shot of the Tanneries is to go on one of the terraces of the surrounding shops, the men at the entrance will give you some mint leaves to keep under your nose to cover the smell but that's not enough, I would get something stronger if I were you! Smell aside it's a very cool place! Other things you should check out are the medina and souks, the Medersa Bou Inania and the Royal Palace.
[7 hours drive from Merzuga]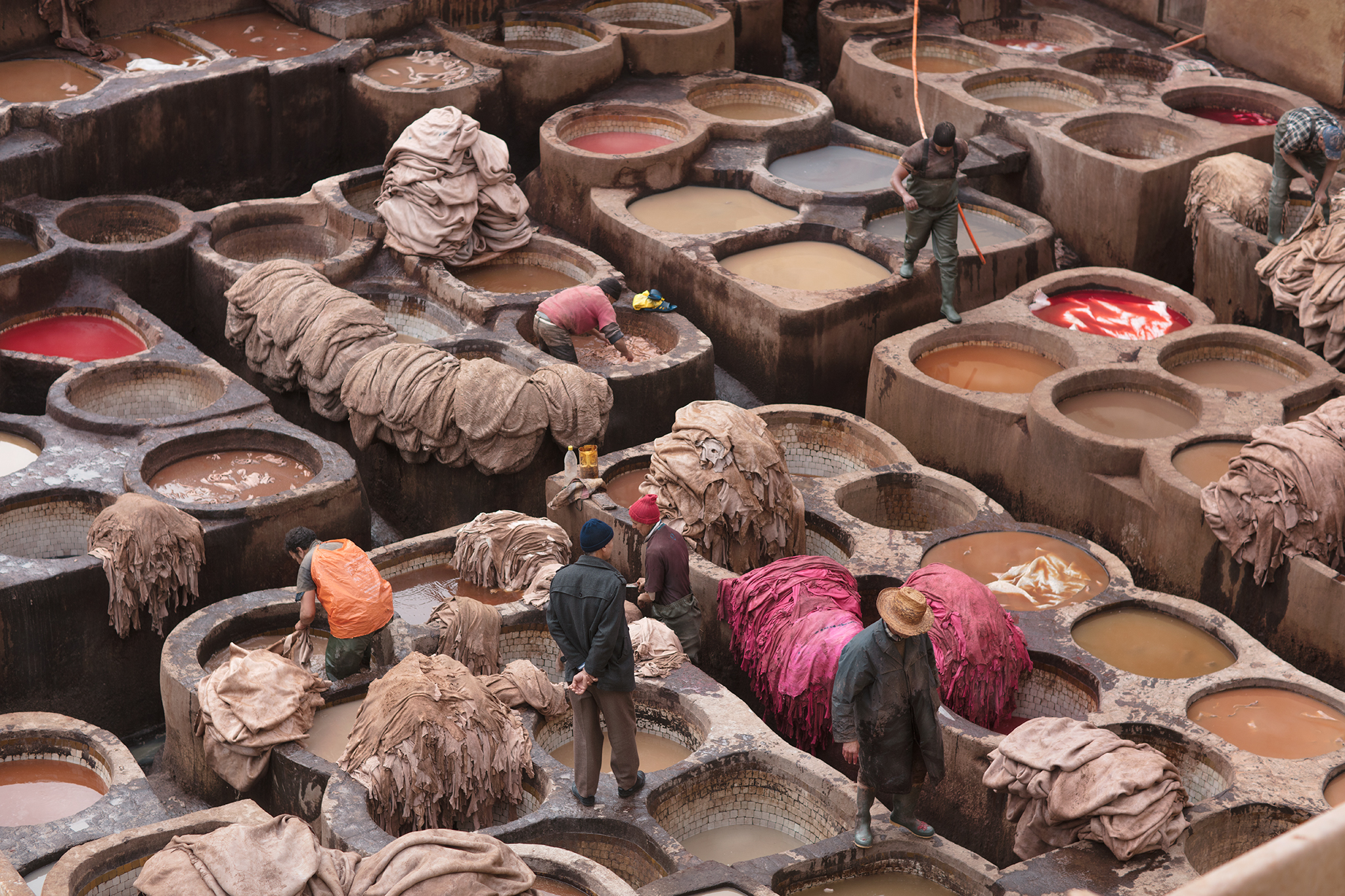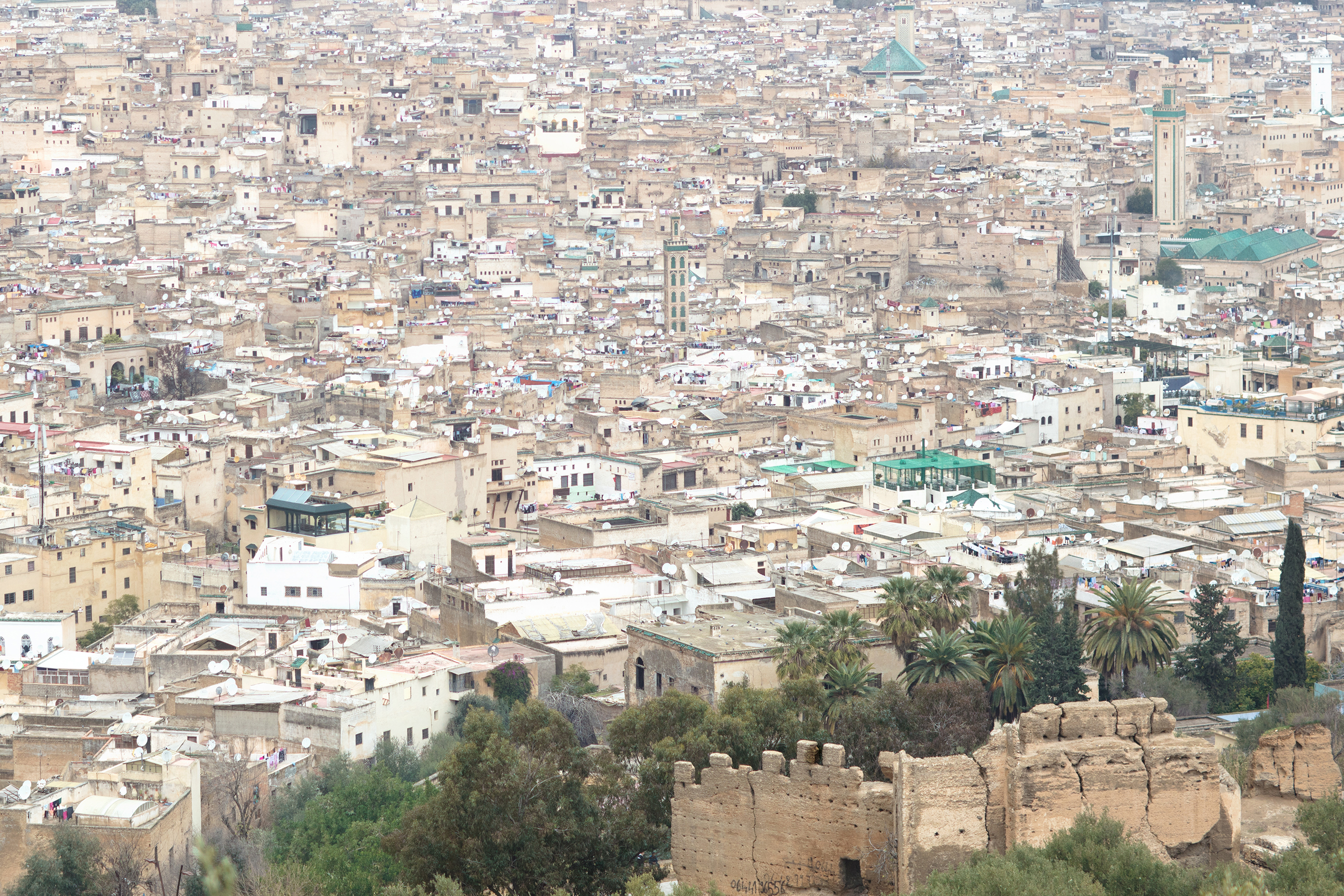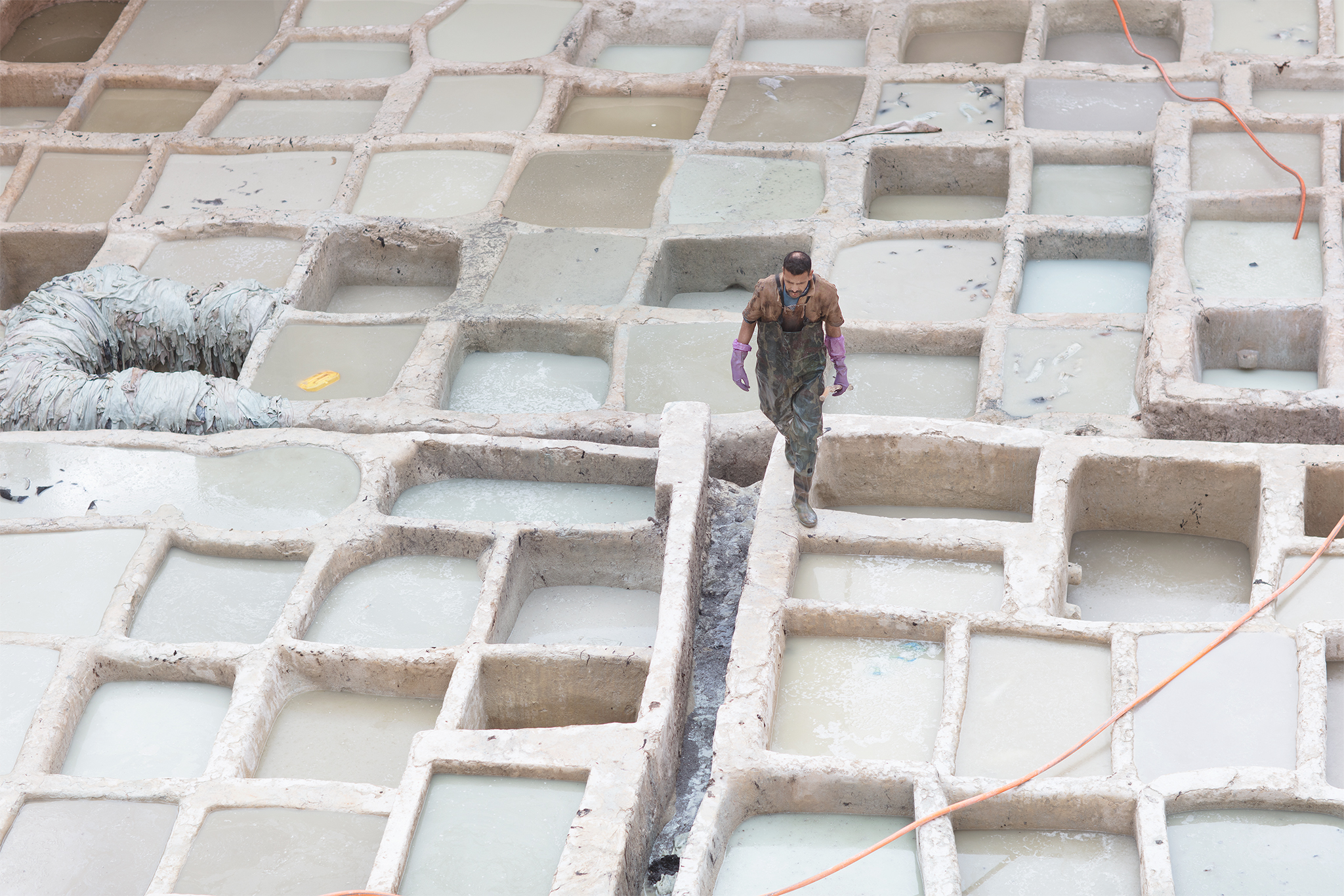 CHEFCHAOUEN (Day 9-10)
I had dreamed to see this town for ages and I was supposed to spend two days in Chefchaouen but unfortunately I spent one of those in bed in my riad because I was so sick I couldn't even move. On the second day  though I found the strength to get up and spent a few hours in the medina before driving back to Marrakech. This is what I can tell you about Chefchaouen from the little I saw: the blue city is very very very pretty! Every corner is a postcard, every alley a perfect picture, a photographer's paradise….but, unfortunately it's a bit of a tourist trap 😭  but if you aren't obsessed with authenticity as much as I am that won't bother you at all and you'll get lost and happy in all the prettiness surrounding you!
This was the end of my trip, we drove back to Marrakech and I left for Italy the day after.
[7 hours drive from Fes – 8 hours drive to Marrakech]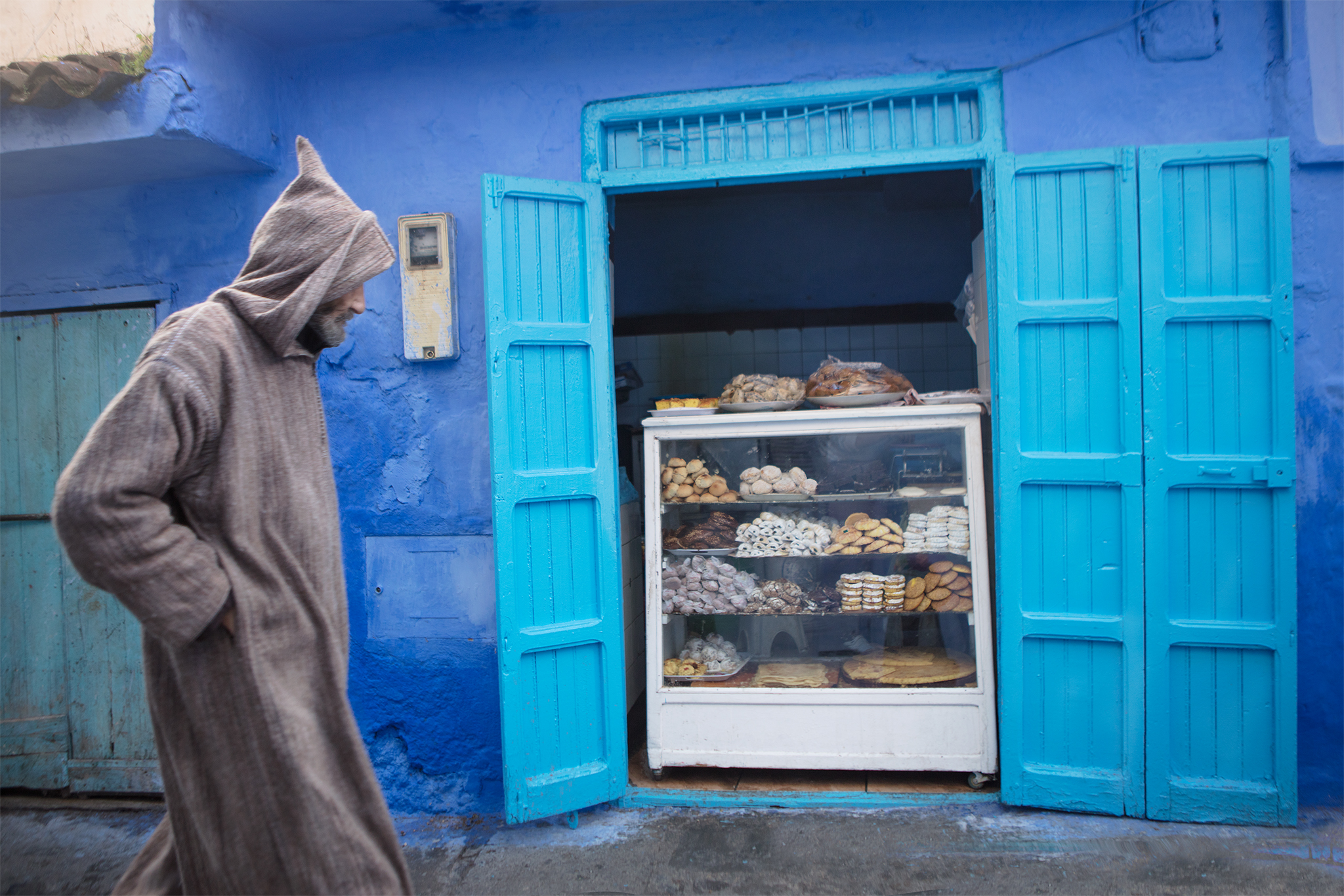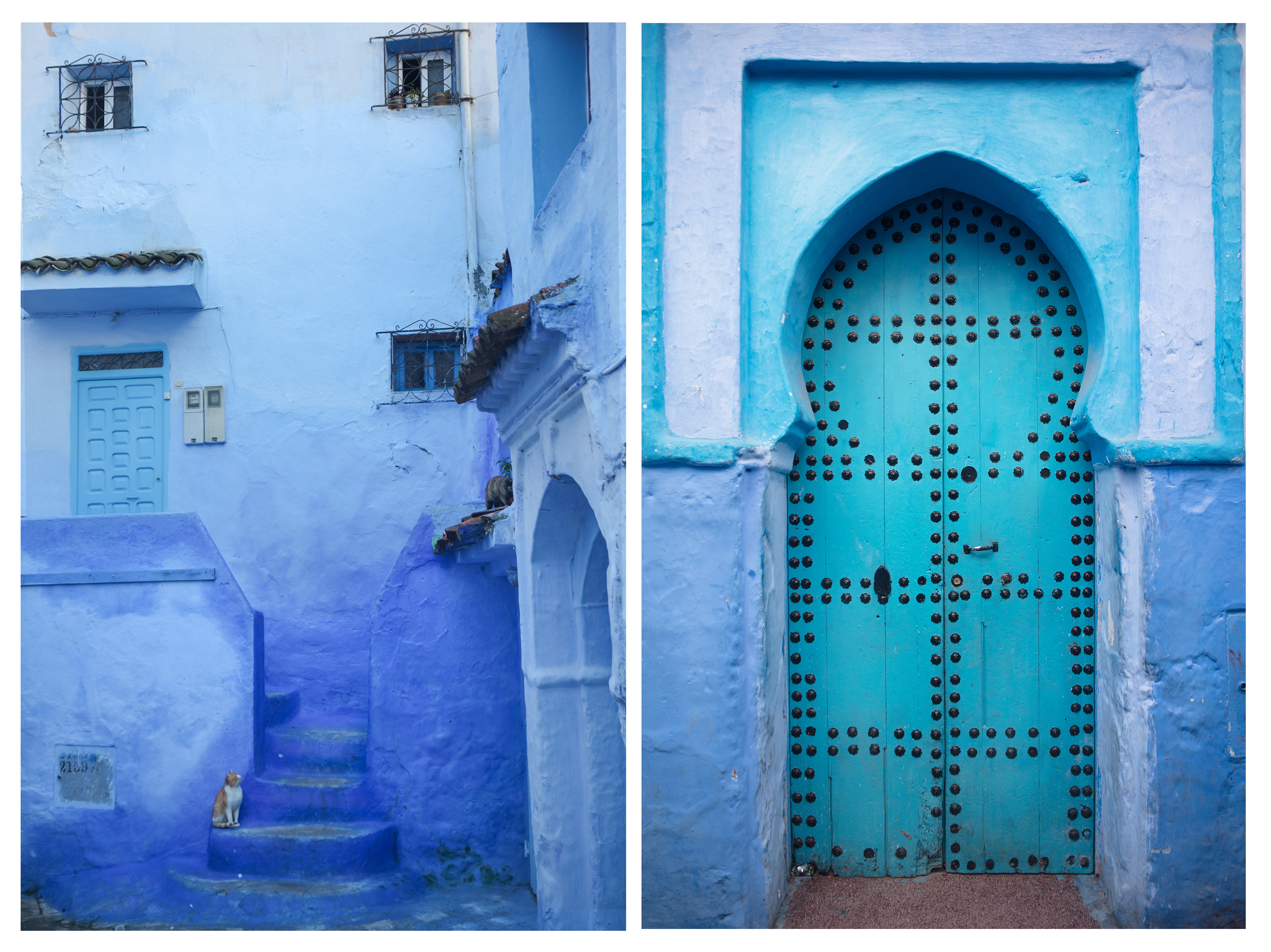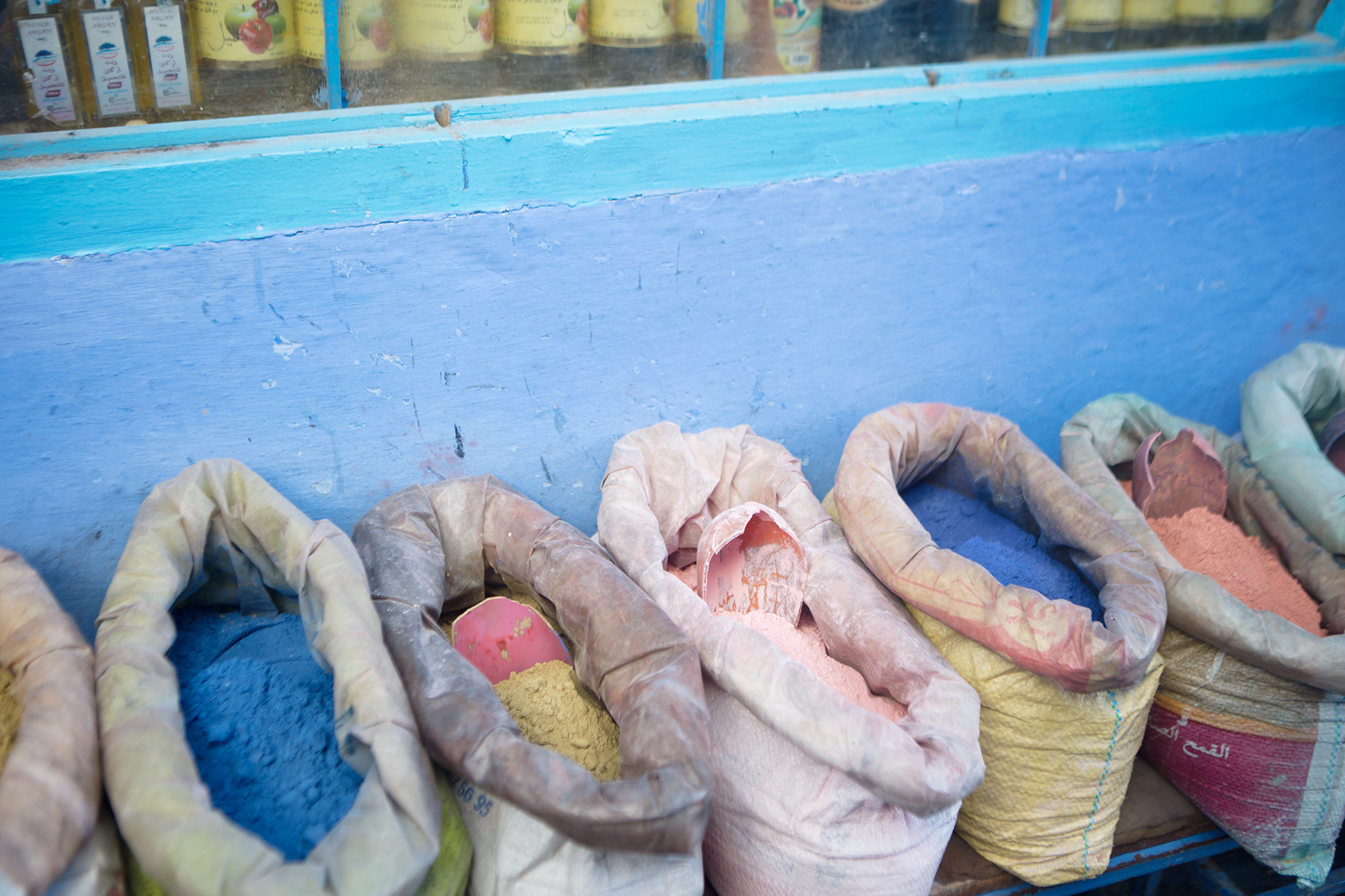 Health misadventures aside, I had a great time roadtripping in Morocco, beauty is everywhere here.  If you have more than 10 days you'll get to explore a lot more: get lost in the Atlas mountains, make a stop in Casablanca and go surfing in Agadir. Bon voyage and drive safe 😉 
Special thanks to Morocco Journey for this adventure and to Younnes for driving over 2000Km!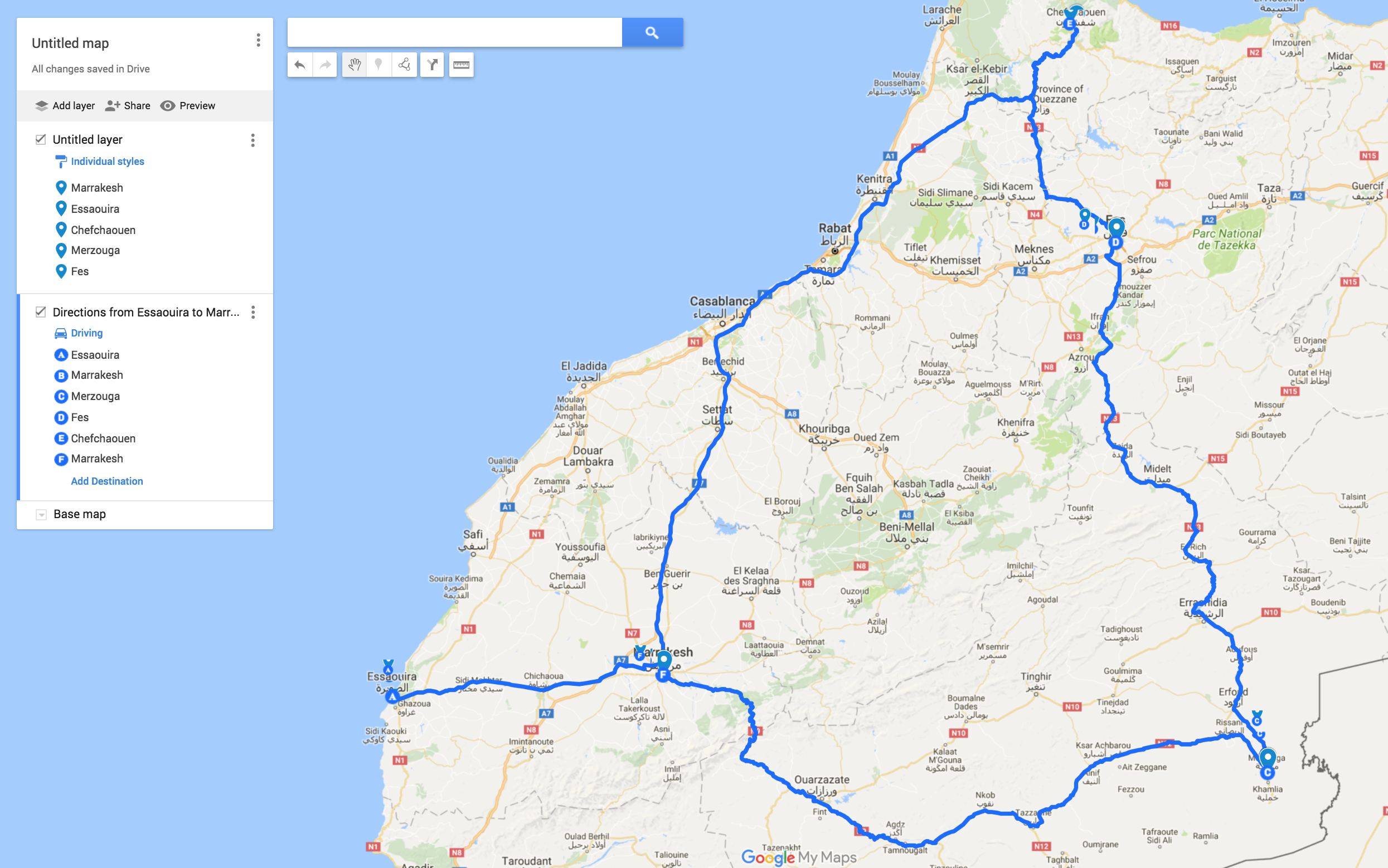 If you have tips on other things to see in Morocco over a roadtrip leave them down here in the comments and if you'd like to see more of my adventures and some dreamy pics head over to my Instagram account. 
Did you like this article? Pin it!