Let's face it, wether you're a foodie or not there are some food that just look too-good-not-to-instagram! Every big city has some little hidden gems as far as innovative or just simply crazy food go. Obviously NYC is full of these places!
Here's a list of 6 of my favorite spots in NYC that make irresistible looking food (great for your eyes, not so great for your health haha)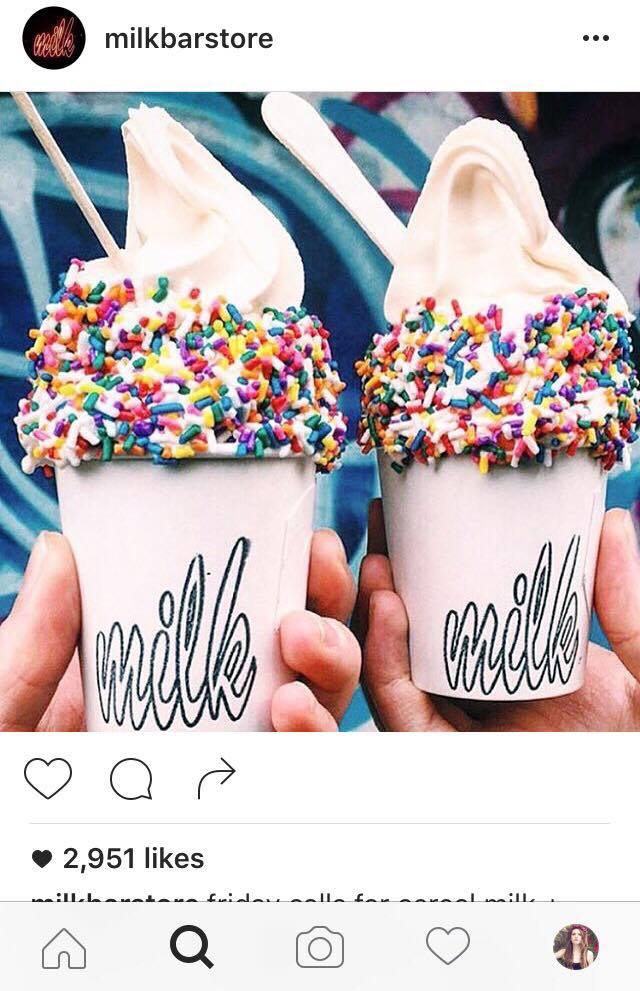 MILK BAR STORE
Where
East Village – 251 e 13th st, ny 10003
corner of 13th street / 2nd avenue
Chelsea – 220 8th ave, ny 10011
corner of 21st st
Williamsburg – 382 metropolitan ave, brooklyn 11211
What to order
B'day truffles
Cereal milk™ soft serve
Crack pie®

---
TWO HANDS CAFE
Where
 Soho – 164 Mott St
New York, NY 10013
What to order
Acai Bowl
Ricotta Toast
Dans Chia Pudding
Zoes Market Plate
Banana Bread

---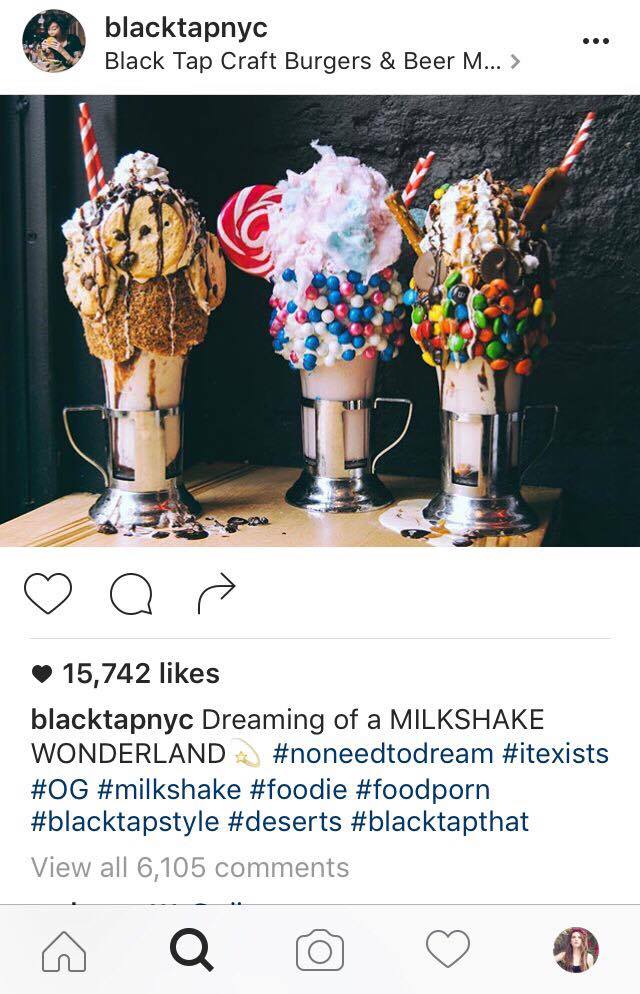 BLACK TAP
Where
Soho – 529 Broome Street
New York, NY 10013
Meatpacking – 248 W. 14th Street
New York, NY 10011
What to order
Cotton Candy Shake
Sweet N' Salty Shake
*I heard their burgers are awesome too!

---
DOMENIQUE ANSEL KITCHEN & DOMINIQUE ANSEL BAKERY
Where
(Kitchen) West Village – 137 Seventh Avenue South
New York, NY 10014
(Bakery) Soho – 189 Spring Street
What to order
Burrata IceCream
Mini Me Chocolate Cake
Frozen S'mores
Coockie Shot
Cronut®

---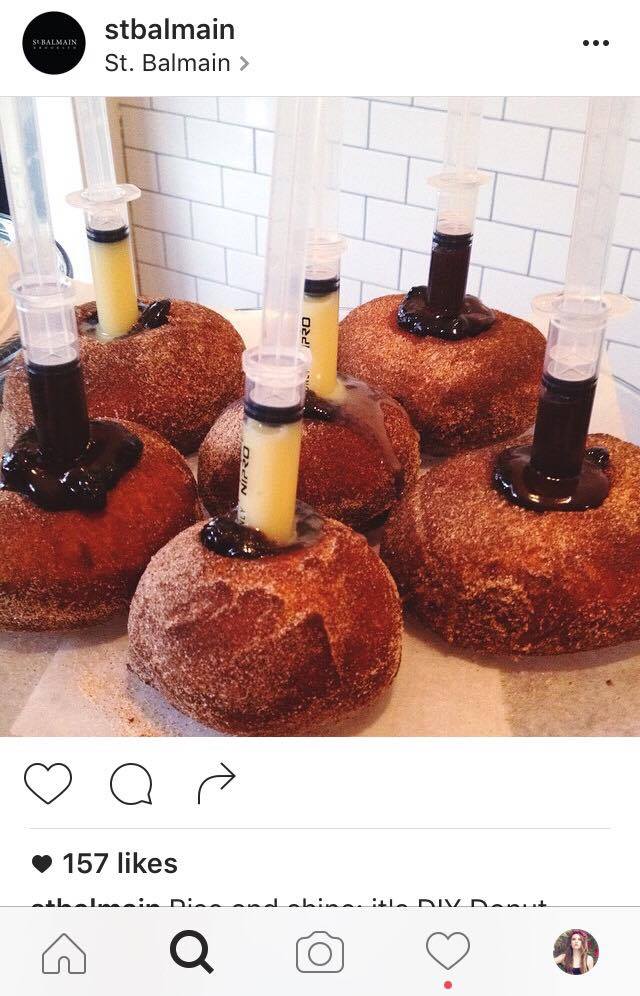 ST. BALMAIN
Where
Williamsburg – 178 N 8th St, Brooklyn
What to order
DIY Donut
Saint Salad

---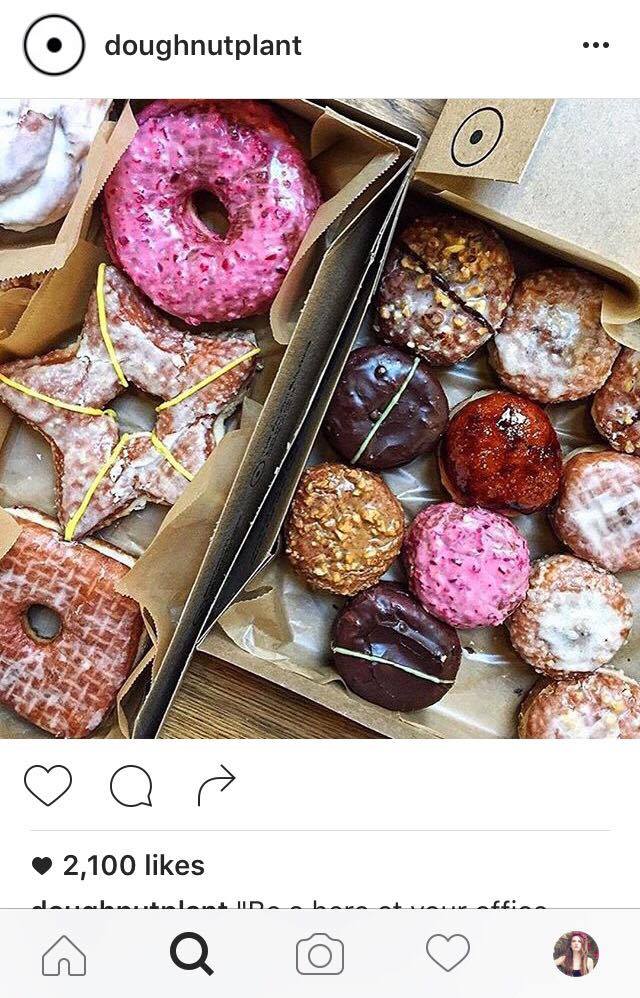 –
THE DOUGHNUT PLANT
Where
Lower East Side- 379 Grand Street, between Essex and Norfolk
Brooklyn – 245 Flatbush Avenue, Prospect Heights
What to order
Vanilla Bean and Jam square filled doughnut
Matcha Green Tea doughnut
Cranberry Relish doughnut
Blackberry doughnut

---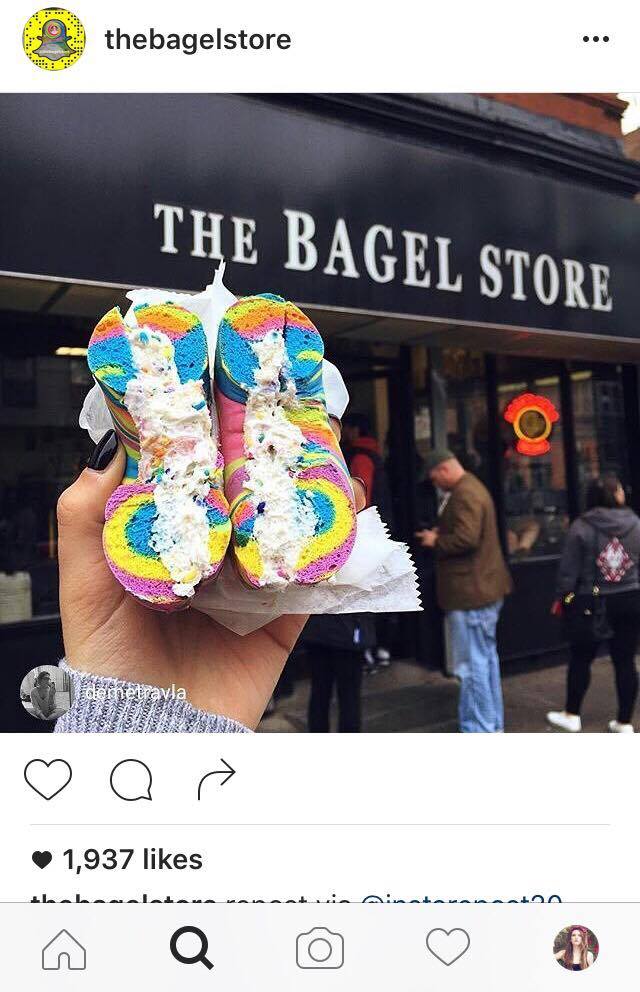 THE BEAGLE STORE
Where
Williamsburg – 349 Bedford Ave
What to order
Rainbow Bagel
French Toast Cragel
Nova Scotia lox

*As for the cover pic, that's a fucking delicious Bacon Doughnut that my friend Elizabeth makes @elizabethpoisson
—S