Is that time of the year again! No matter where you are in the world you have probably been bombarded by cheesy christmas songs in every store you set foot in for the last month, and on every note you might feel the grip of consumerism getting tighter and tighter…I know, I know, I sound like the Grinch! I'm not a fan of the commercial capitalistic side of the holidays, but I know some of you might be into it and are probably struggling for ideas ideas. So I put together a list of cute and useful gifts for travelers and travel lovers. You can use this list for birthdays, special occasions or to randomly show your love, cause there's nothing better than an unexpected gift!
ESSENTIAL TRAVEL GIFTS

BOOKS
The number one essential (my bag is alway much heavier than it should be and books are the reason why. I can't read on a kindle, I need to feel the paper under my hands!). A book is the perfect companion for any kind of trip and the perfect gift for your solo-traveler friends. My top suggestions are 'A fortune teller told me' by Tiziano Terzani and a classic 'On the road' by Jack Kerouac 

AIRBNB GIFT CARD
Airbnb is one of my favorite companies,  I love it because it's people for the people (most the time). I use Airbnb almost on every trip as it's a much cheaper alternative to hotels and often you meet very cool people through it. You can buy Airbnb gift cards on amazon starting from $25.

PASSPORT CASE
There are infinite options for this one: leather, fabric, printed, monochromatic, cheap, fancy, etc etc etc My favorite thing about passport holders is that it distract people from asking you to show them you passport picture 😉  At the moment I'm using this one

BACKPACK/TRAVEL BAG
Another essential for any world traveler, especially for those who chose more off-the-beaten-path destinations and have to move around from trains to tuk-tuks, to boats, to planes. I have back problems and I alternate between backpacks and suitcase depending on the trip but backpacks are definitely the most convenient alternative. I recently discovered this backpack, the Kosan Travel Pack System, which is perfect for adventurous trips. Not only is very smartly designed and incredibly convenient but it's made ethically and with love in Vietnam 💜 (my favorite country on Earth!)

SCRATCH MAP
We all are a bit obsessed with checking things off our lists and keeping count of the countries we visited and a scratch map is an awesome way to visually keep track of where we've been. Any travel lover will hang this on their wall right away! You can find some options here 

POWERBANK
Useful for anyone but especially appreciated by all your social media addict friends whose phone is basically an arm-extension (like me unfortunately!). I'm using this one at the moment and it's been a lifesaver.

POLAROID CAMERA
Chances are your travel-obsessed friends are also photo-obsessed and a polaroid camera is an easy-to-use and fun little tool to capture memories on trips. My favorite one out there right now is the  Fujifilm Instax mini.

CAMPING HAMMOK
This is for the more outdoorsy type of travelers. It doesn't even have to be a proper campinghammok actually, any kind of hammok will do. What's best than chilling, swinging between trees anywhere in the world!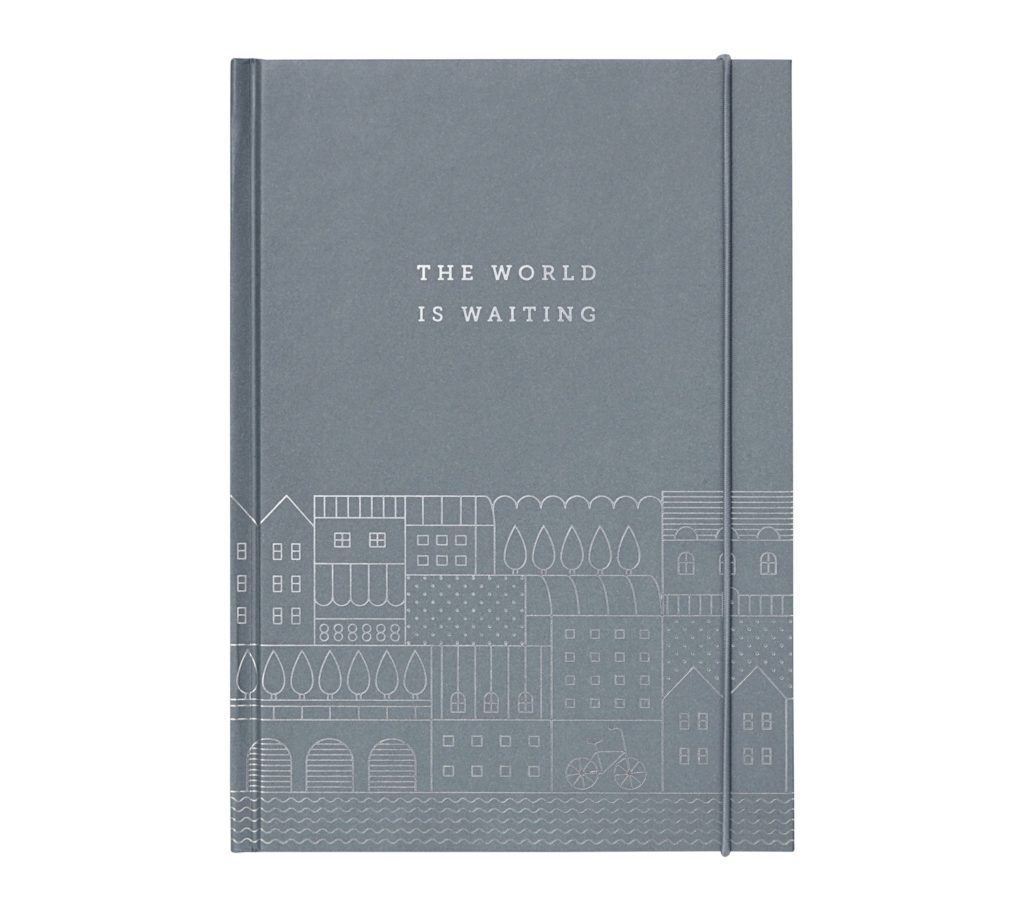 TRAVEL JOURNAL
Another absolute essential! Traveling, especially when solo, makes you want to write, and having a pretty journal motivates you even more to do it. Who knows, you may contribute to the creation of the next 'Eat, Pray, Love' by gifting one to a friend! My absolute favorite notebooks are from Rifle Paper Co. but you can find some other cool ones on Amazon.

SLEEPING MASK
Some lucky travelers have the rare skill to sleep like babies anywhere, at anytime, under any circumstances; Most of us though, unfortunately, struggle to fall asleep so a sleeping mask can be a very useful present.

HEADPHONES
Music is another fundamental thing while traveling. Having your personal soundrack accompany you while looking out the window of a bus or a train can be one of the most inspiring and introspective moments of a trip. Headphones are a traveler's best friend! 
The list could go on for pages but these are the essentials. I hope this list of gift ideas will help you bring some happiness to your traveler friends at any time of the year! 
💕Love, 
—S
*This article contains amazon affiliate links which means that if you buy something through those links a tiny percentage of your purchuse will be given to me to help me keep this blog running  😊