A few weeks ago I finally got to visit a country that I had been dreaming of seeing for a very long time: Jordan!
For this adventure I teamed up with WeRoad and within a few days from our meeting I was on a plane to Amman. The trip lasted only 10 days but it was enough time to see all the main sites and catch a glimpse of the culture.
Here's a quick guide to this amazing country!
INFO & TIPS
MONEY: The local currency is the Jordanian Dinar (JD). JD 1 = $ 1.41 . There are ATMs and money exchange places in all the touristy areas, some places accept credit cards but as always make sure to almways have some cash on you.
LIFE COST: Pretty cheap: an avarage hotel room is about $25-$35; a meal in a local restaurant will cost you about $2-$4.
HOW TO GET AROUND: The best way to travel in Jordan is to rent a car (car rental prices start at $20 per day), otherwise taxis and tourist busses are your other options.
VISA: For most nationalities you can get a visa on arrival for 40 JD, but I suggest you to buy the JordanPass, which costs JD70 but includes the Visa cost, the entry fee to Petra and to many other sites and it saves you quite a bit of money.
WEATHER: Very hot in the summer and pretty cold in the winter. I froze my ass off most of the trip, it was ok during the day but really cold at night so if you are going during the winter make sure you bring some warm clothes! The best time to visit is probably in Spring or early Fall,
SAFETY: Safe af! A lot of people think Jordan is dangerous because of its geographical position but that's just the media brainwashing you as always, Jordan is safe, very safe, crime is almost non existent.
WIFI: a bit hit or miss. I found wifi in most touristy places and in the hotels but sometime it was really really really slow.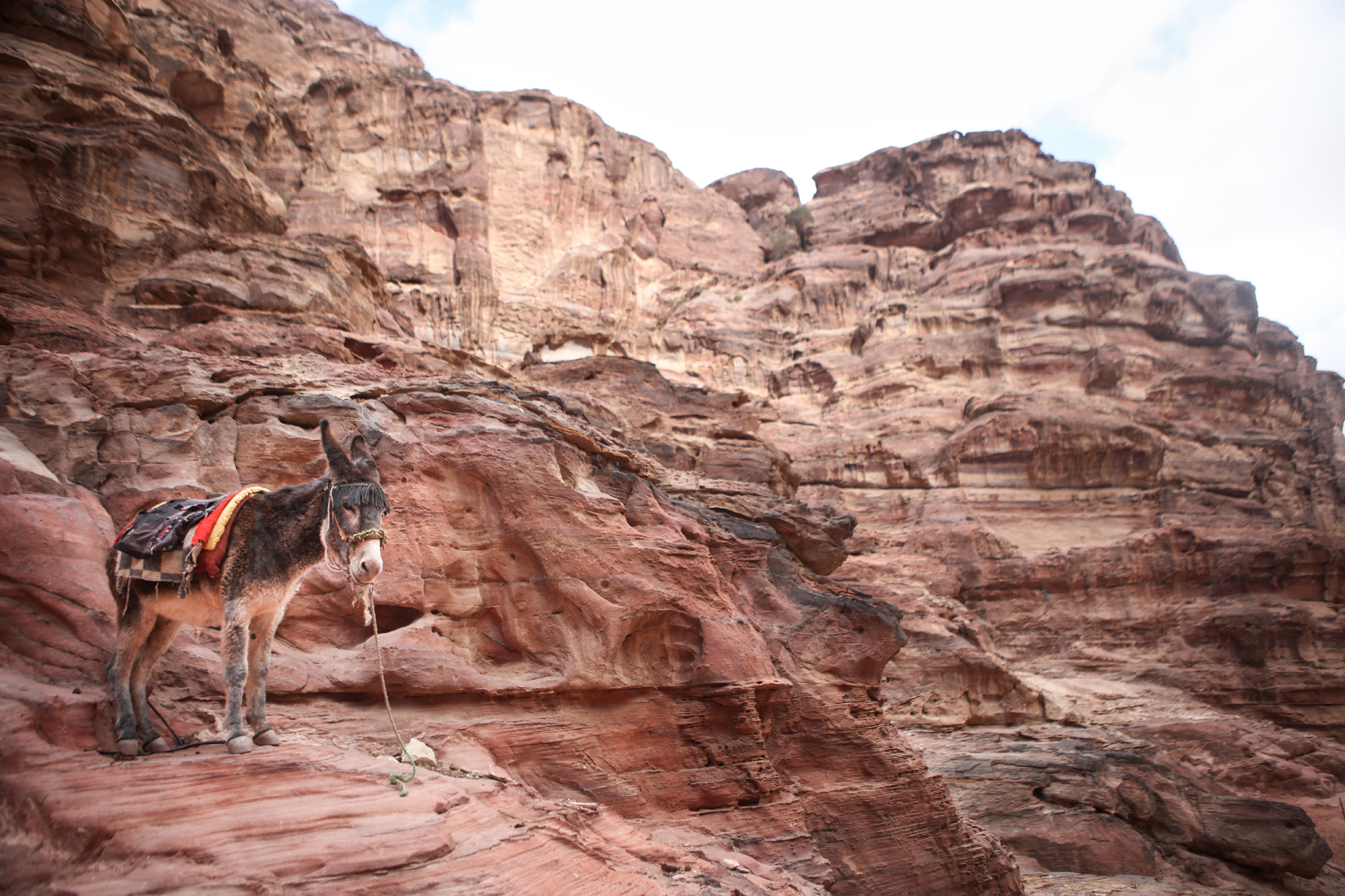 WHAT TO SEE IN JORDAN
There is a lot to see in this country, obviously in 10 days I couldn't see everything but just the highlights. These were the places I liked the most and you shouldn't miss:
AMMAN
Amman is the capital of Jordan and the biggest city in the country. I loved it! If you've never been to the Middle East it will be pretty visually sticking at first: thousands of dirty-white houses covering the hills in all directions. To get the best view of it go to the Citadel. Other places to see are the Duke's Diwan (a 1920's building that was the first post office of Amman), the Roman Theater and of course—my favorite part of almost any city—the souks (street market). I think Rainbow street is a bit overrated, but it's a good place to go eat at night!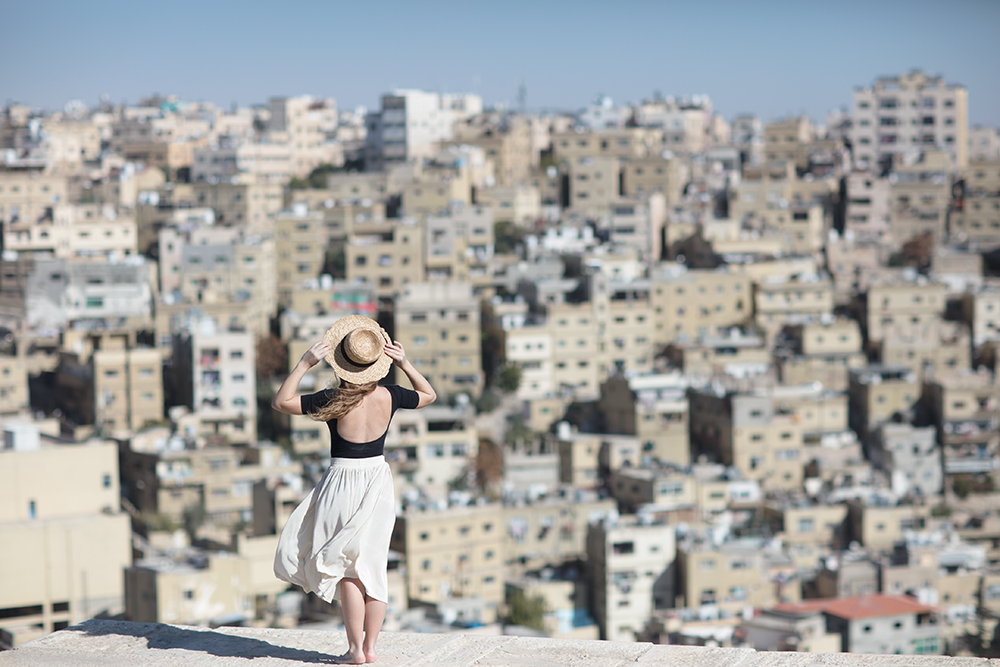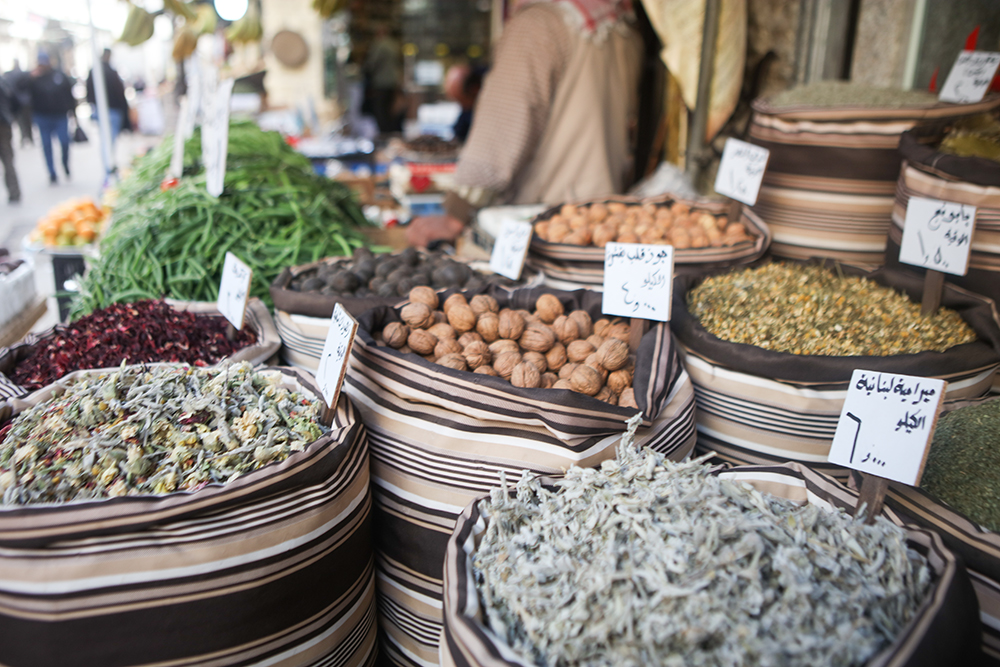 THE DEAD SEA
Floating in the Dead Sea water is obviously a must-do touristy thing in Jordan. Unfortunately—and that's why i hate most touristy things—there's no public access to any beach and the only way to access the water and try the experience is to go through a resort. The cheapest ones are about JD20 per person.
I was a bit worried of getting into the water as everyone scared the shit out of me telling me how excruciatingly painful it would be if I had any kind of wound or cut on my body or if the water would get into my eyes but everything was just fine and it felt great being in the water. Once I got out and shower my skin was super soft! I didn't try the mud thing but if you have time you definitely should, it's suppose to be amazing for the skin.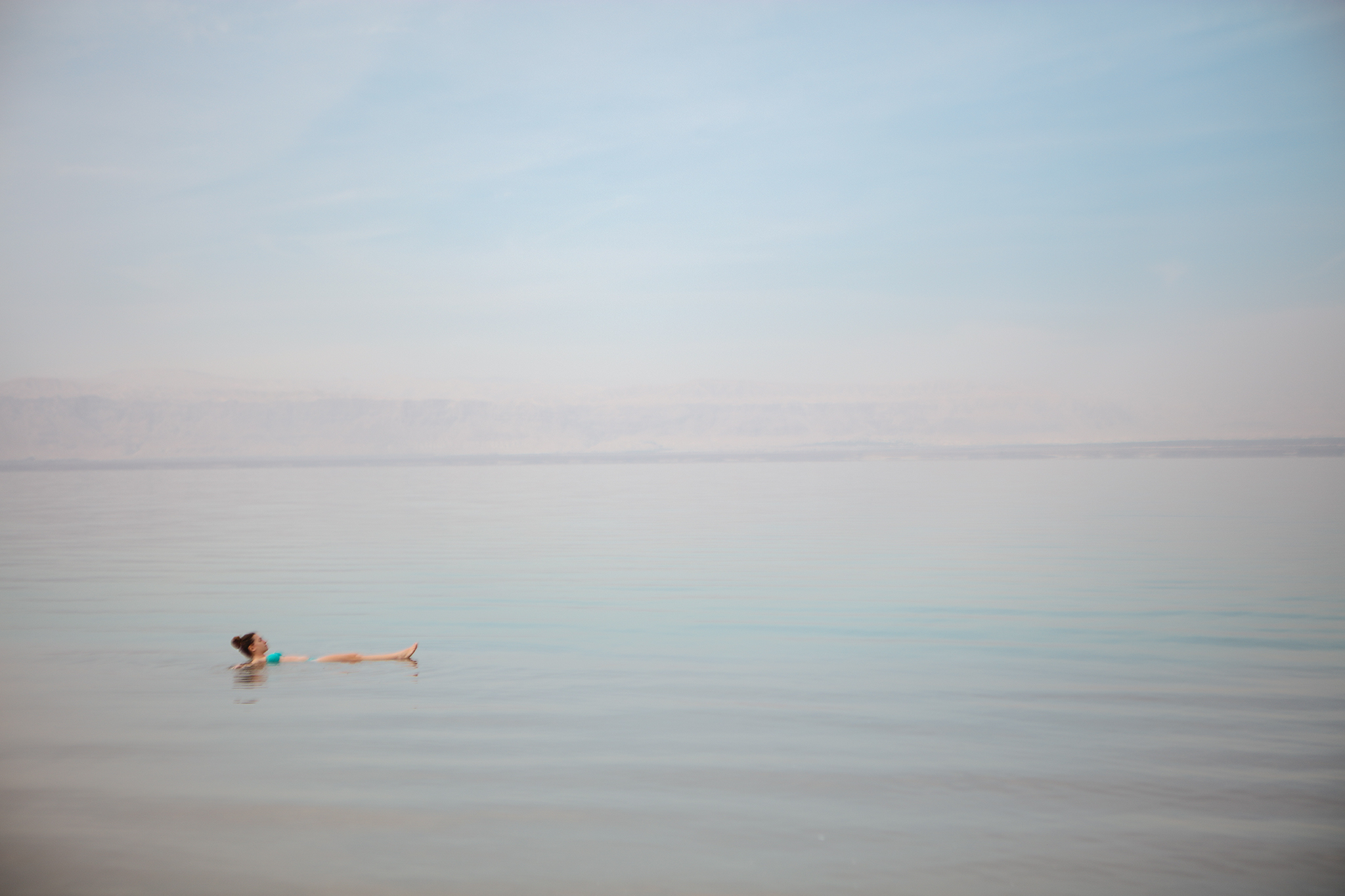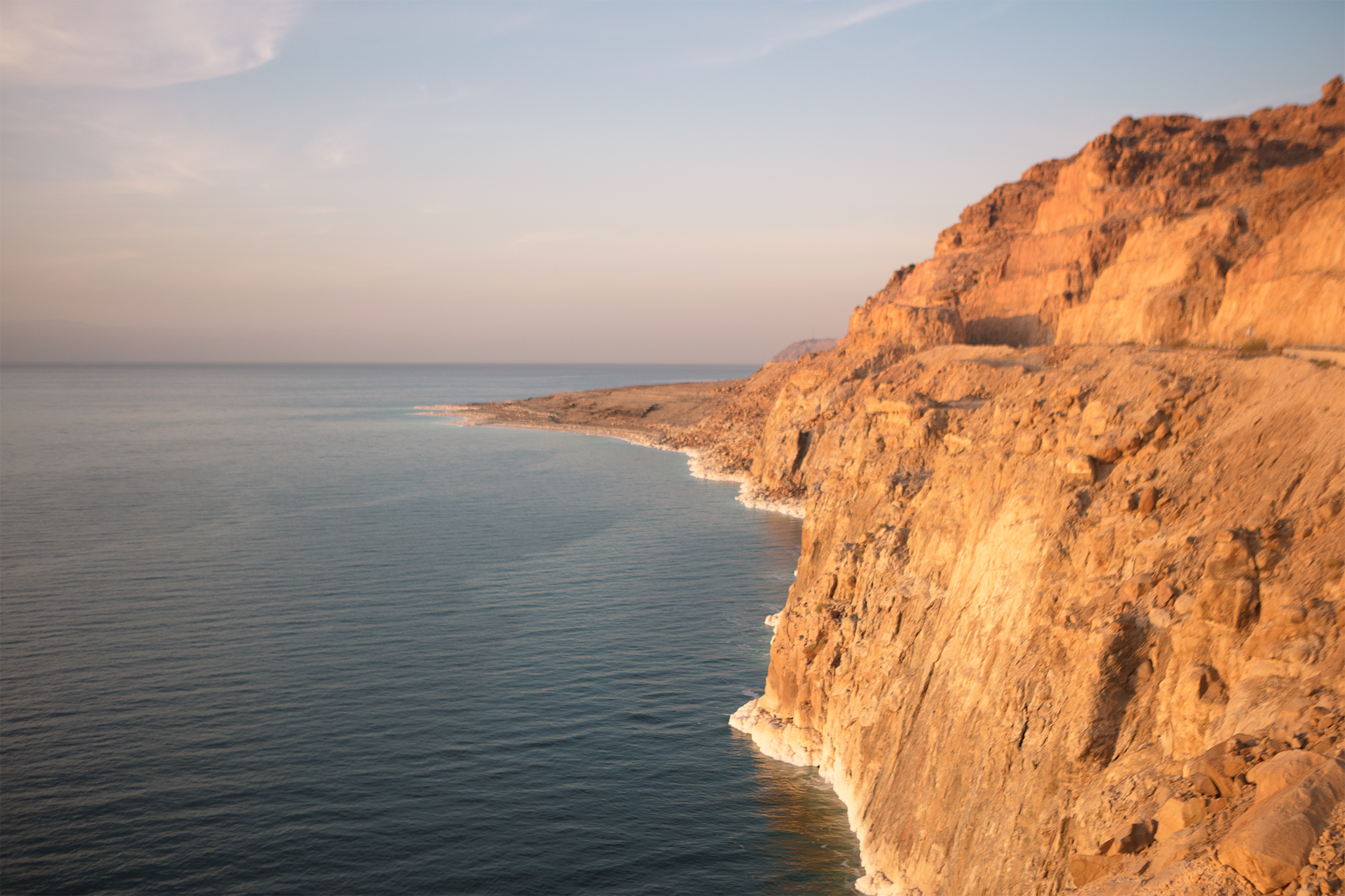 PETRA
You don't need me to tell you what Petra is I'm sure! This 7 world Wonder was as incredible as I expected it to be.
The site is gigantic, you'll need a full day to see at least the main spots and you'll walk and hike a lot (my phone said I walked over 14 miles that day!). Among the things you can't miss are the Treasury, The Monastery and the Royal Tombs.

 

The sight closes around 5pm at this time of the year, but, if you still have energy after the walking around done during the day, you can go back around 8pm for Petra by night to see the treasury lit up by a million little candles. (Only on Mondays, Wednesdays and Thursdays. The ticket is JD17).
I'll write a separate blog post on how to photograph Petra soon but if you are a photographer and are expecting to take nice shots without people in the frame you better get up early! There's a ton of tourists EVERYWHERE and getting a clean shot is not really an option unless you are one of the first ones getting in when they open or one of the last ones getting out when they close.

WADI RUM
I have a special bond with the desert so this was obviously my favorite part of the trip! Wadi Rum, also known as The Valley of the Moon, is the largest Wadi in Jordan and many movies were filmed here (The Martian, Transformers and many more).
The best way to do Wadi Rum is to explore it by 4×4 (I'm not a fan of camel rides but you could do it that way too) and stay the night at one of the Beduine's camps. We spent two days and one night here, after a 1 and a half drive from Petra we met our Beduin guide and drove around the Valley for about 6 hours. We watched the sunset from a scenic spot and headed to our camp once it got dark, there we ate a traditional home cooked meal, hanging around the fire (it was freezing!) while drinking a lot of tea (everything starts with tea in Jordan!). They shut off the electricity around 9pm and I stayed outside my tent trying to photograph the starry night for a bit before going to bed. Beside the cold it was an amazing experience!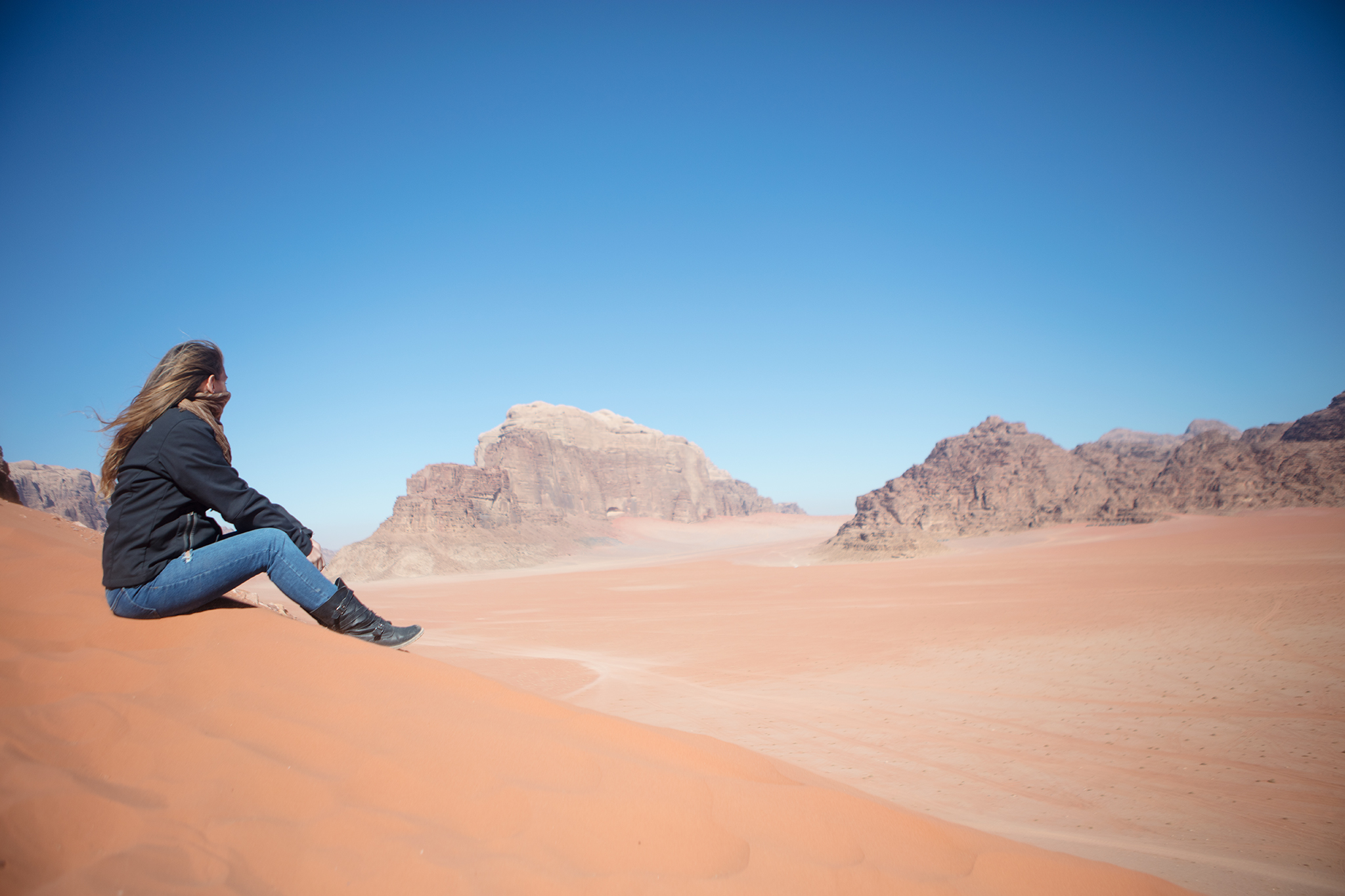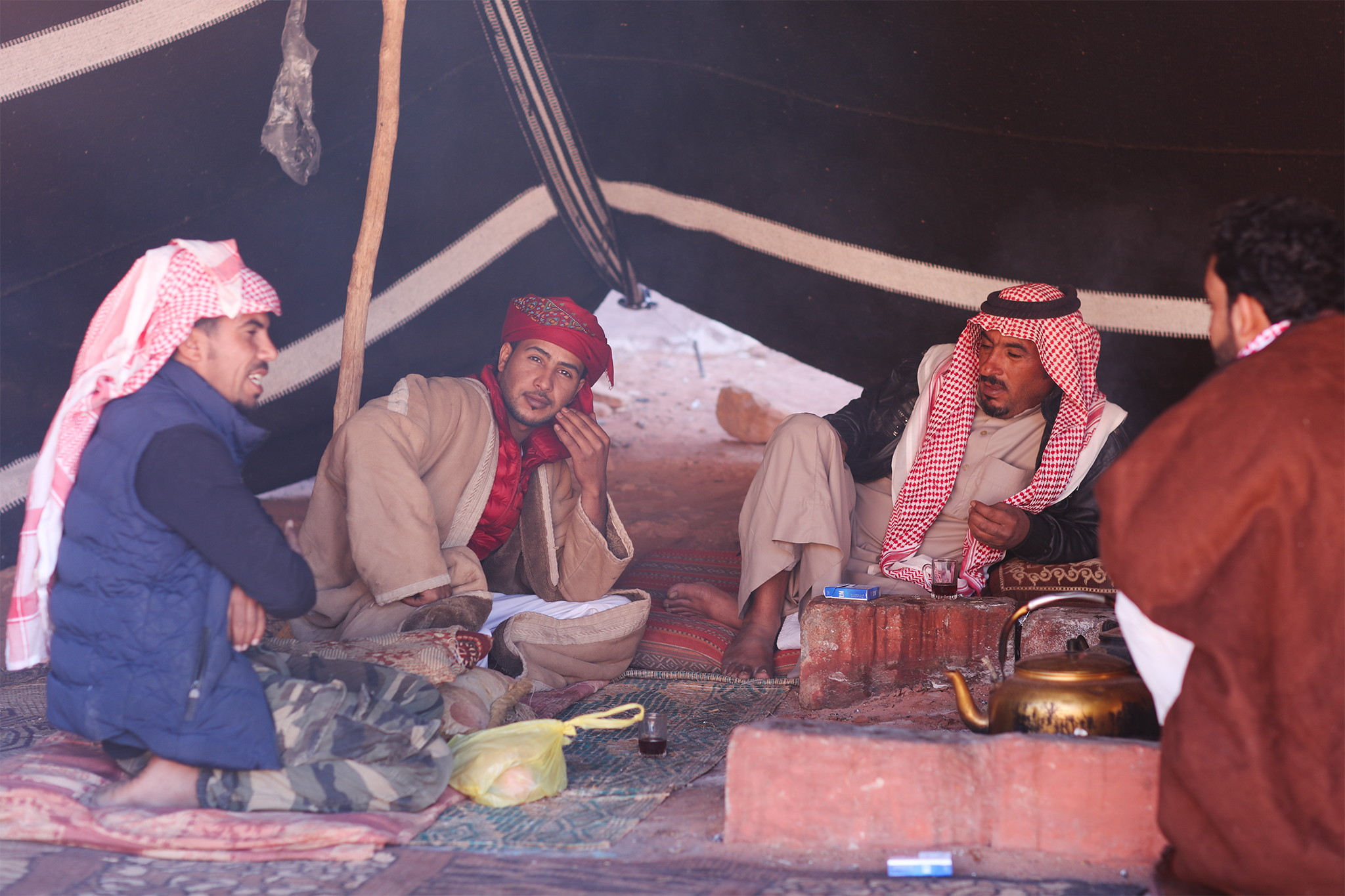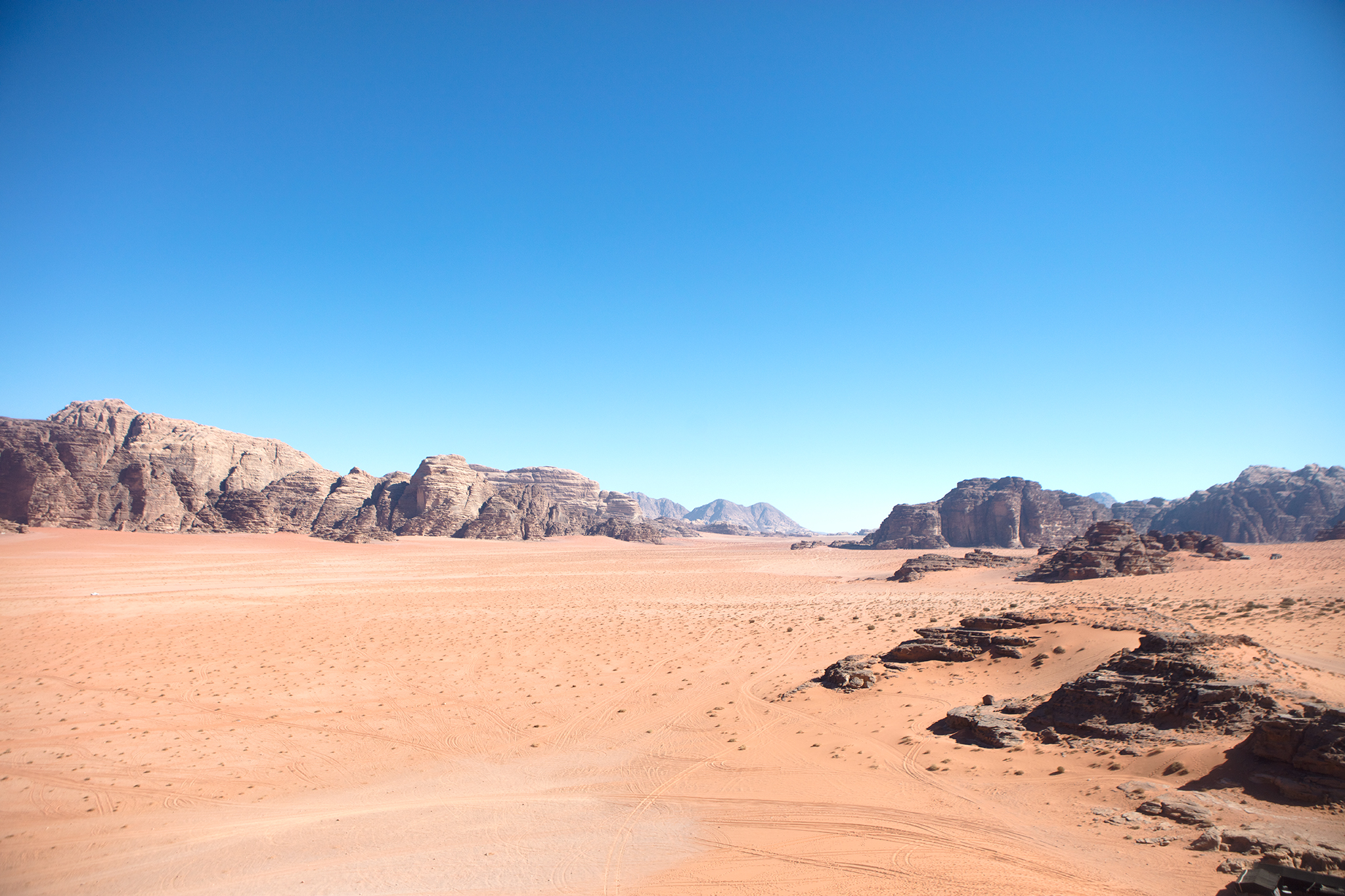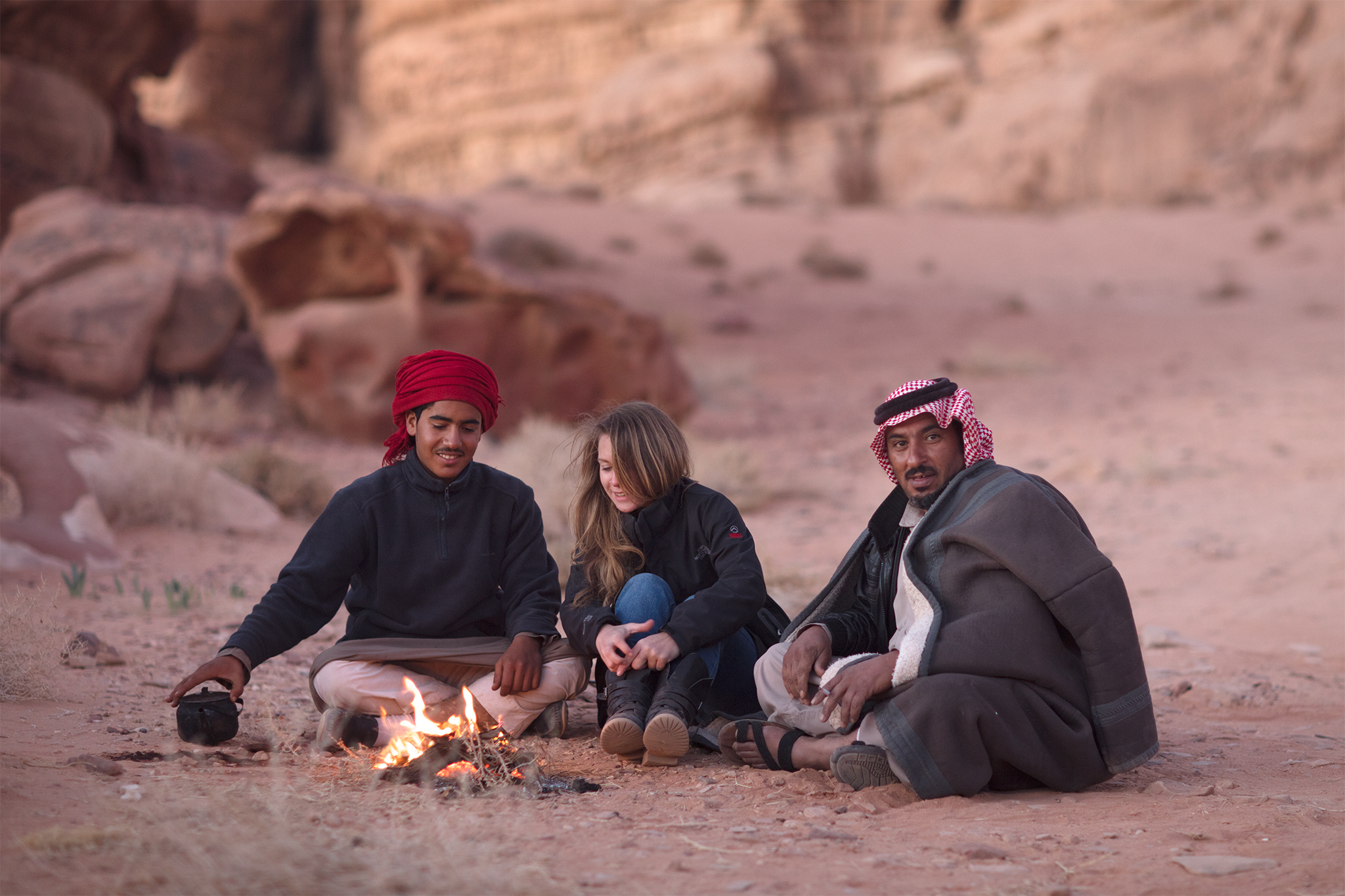 WHAT TO EAT
Food is very good in Jordan but there isn't a whole lot of variety.  I'm very happy I'm not vegetarian cause I would have probably struggle on this trip! Meat is a big deal here and Oh baby, it's delicious! Jordanian cuisine is heavily based on meat, legumes and goat cheese. Hummus and falaffel are ever-present; kebab, shawarma and shish will haunt you everywhere; and your scale will be crying for help after the yet another piece of flat bread. But it's worth it!
Among my favorite dishes are mansaf (rice, lamb, and jameed), kofta (minced kebab and meat, topped with potatoes in a thick tahini sauce, and then baked in a clay pot) and shawarma (meat wrap). 

LOCALS & REFUGEES
Jordan is home to beautiful and incredibly diverse landscapes, rich ancient history and delicious food but what stroke me the most about this country was its people. I've met very nice people on every trip so far but  Jordanians are by far the most welcoming and hospitable I've ever seen. Hospitality is an important part of the culture here, in fact Jordan ranks 8th place in the "Refugees Welcome Index". Despite being a  small and arid country—where only 2% of the land is arable—Jordan opened its doors to those in need and on 10 million people it counts 2.7 million registered refugees (mostly from  Palestine, followed by Syria, Iraq, Yemen, Libya and Sudan).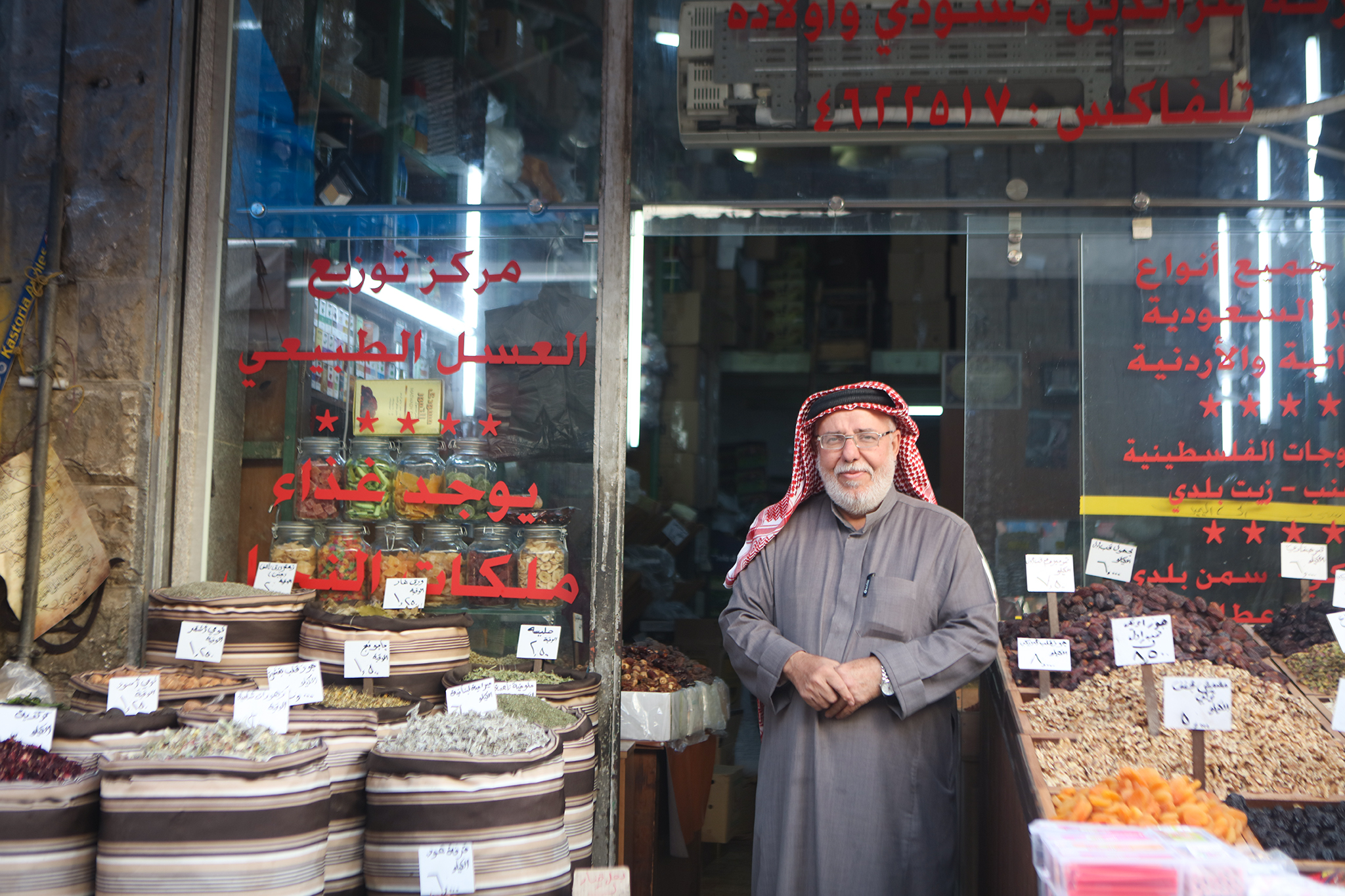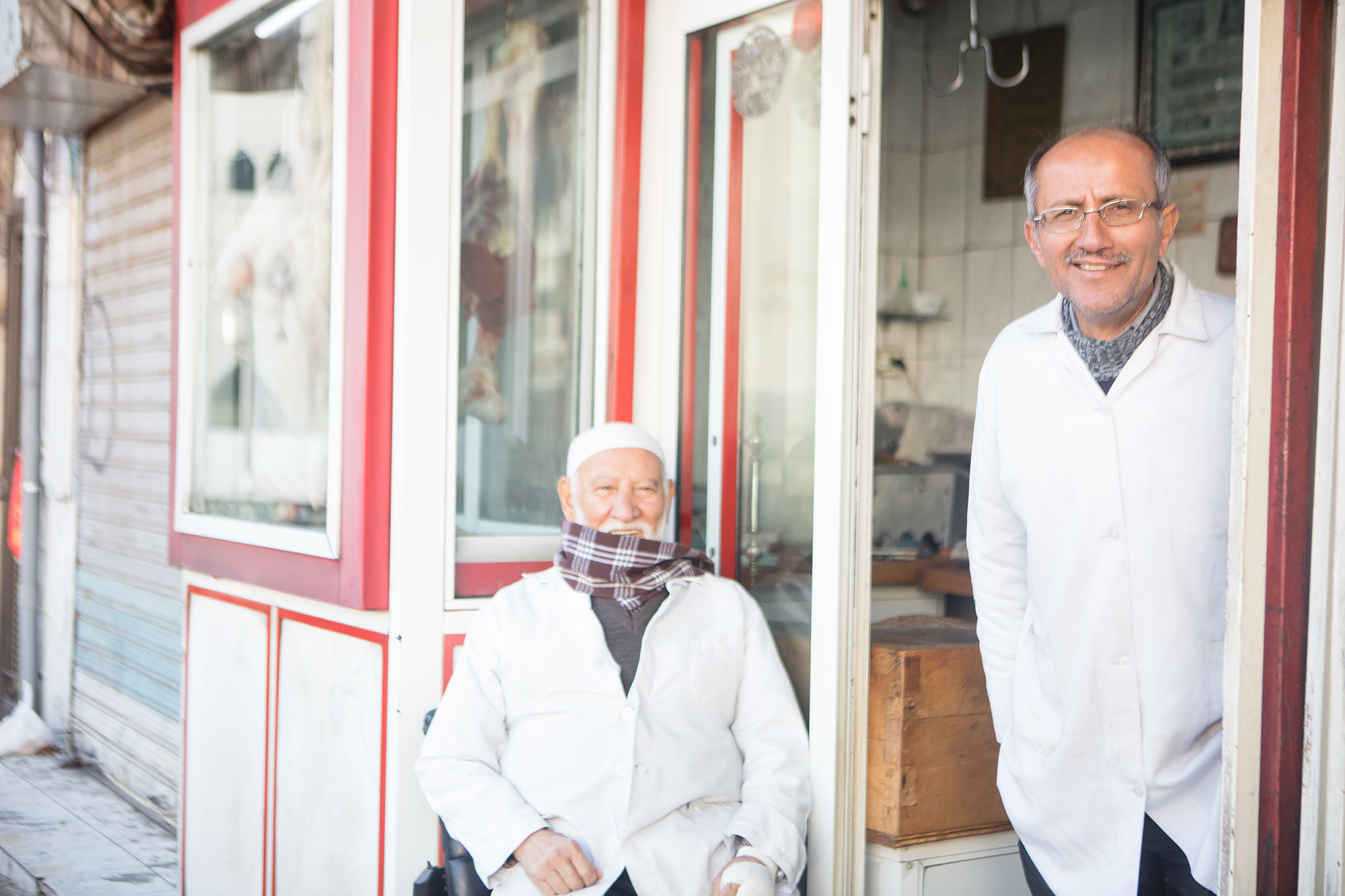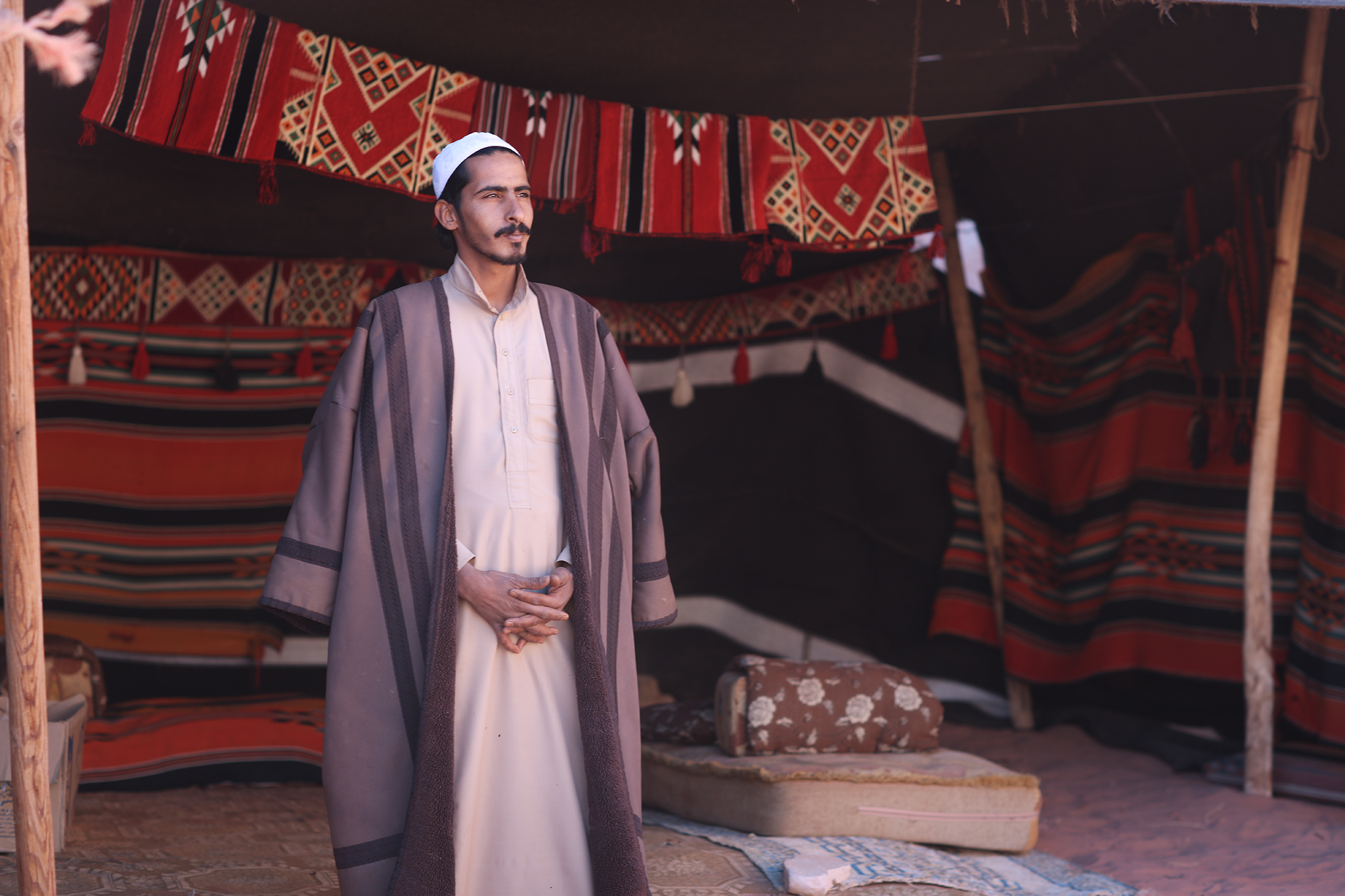 One of my favorite moments of this trip was visiting a refugee camp outside Madaba. I saw a small camp while driving and decided to stop on a whim. I waked by the tents and yelled "Hello", a man carrying a baby-girl came out of the tent, he was surprised, we couldn't communicate as didn't speak english and I obviously couldn't speak Arabic but he smiled and invited us to go drink a glass of tea in his tent. We took our shoes off, sat on the floor and tried to talk (in these cases you talk with your hands, your eyes and your smile), we couldn't have a conversation but we understood that there were 5 families living in the camp, all refugees from Palestine.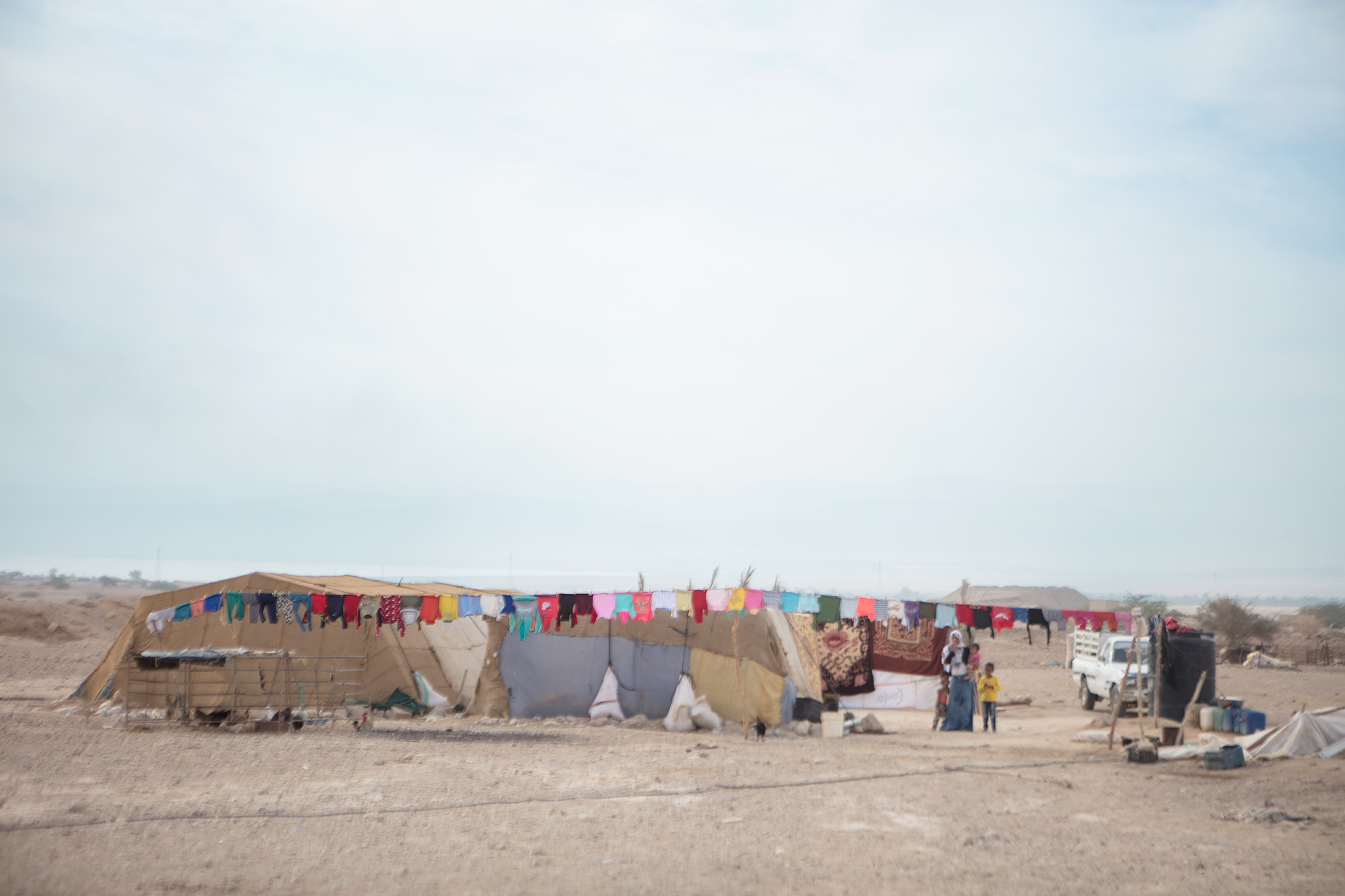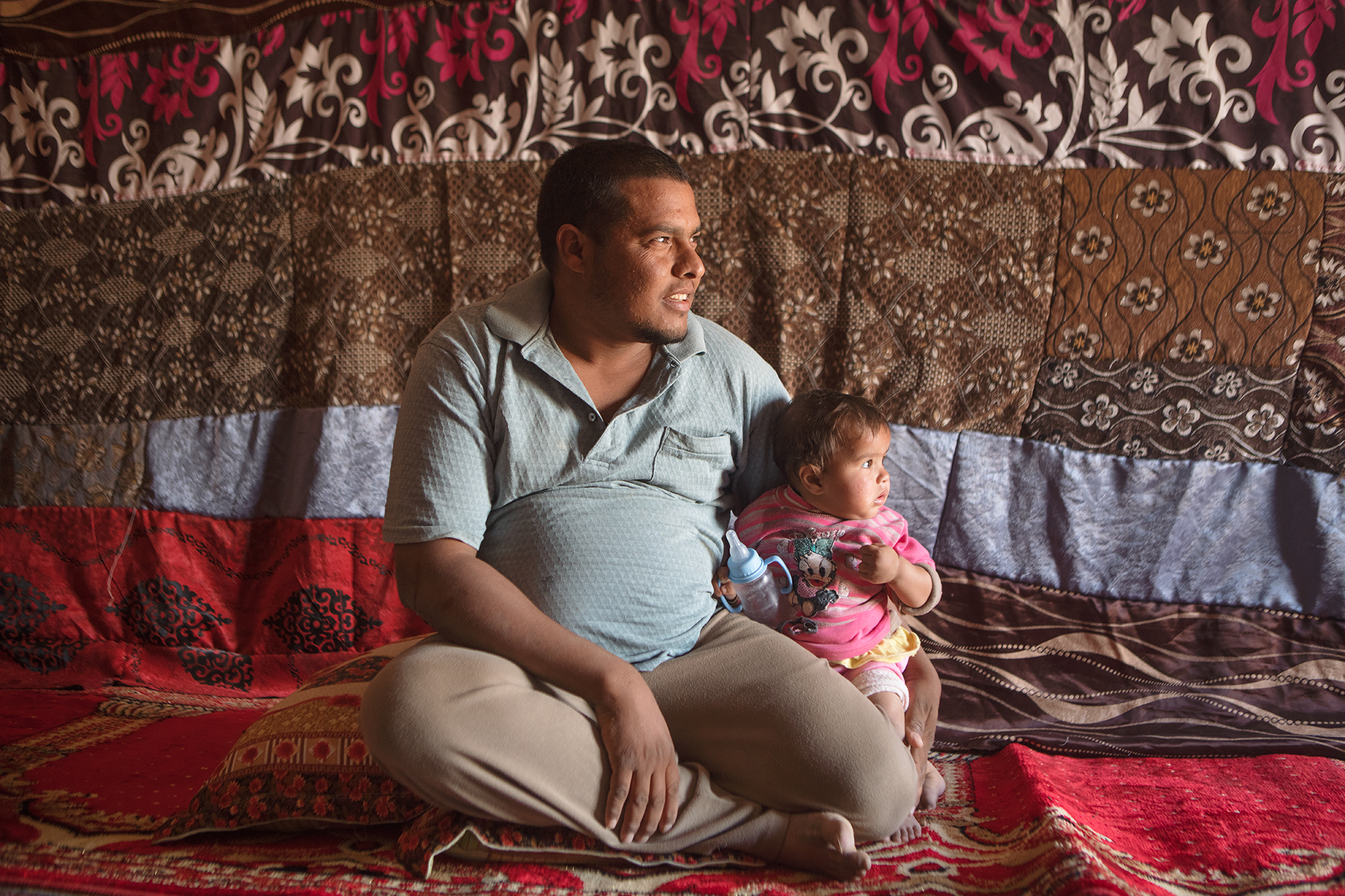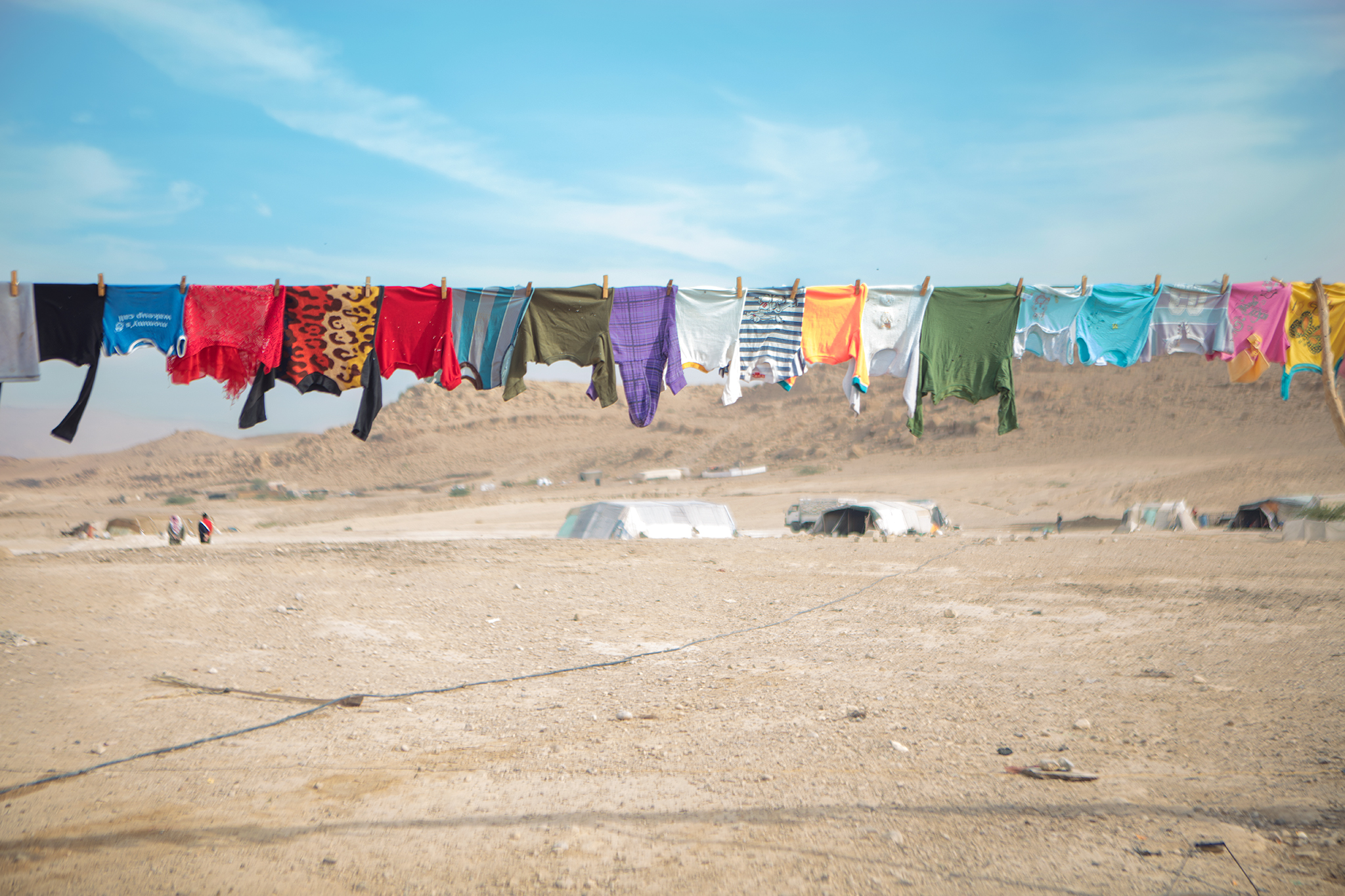 He gave us a tour of the camp and showed us their goats and their camel. More people came and invited us to their tent for tea. We sat there and drank tea for a long time, while smiling and staring into each other eyes, all probably wandering "who is the person in front of me?".
Moments like this one are what I really travel for, to feel life, see how people live and put myself into someone else' s shoes for a second.
Thank you Jordan 💛
💕Love,
—S
A special thanks to WeRoad for making this trip possible and to fellow blogger Valentina Borghi for her impeccable guidance! As always all opinions are my own.
WATCH THE VLOG
[embedyt] https://www.youtube.com/watch?v=wj5rb-7kQP0[/embedyt]
LIKE THIS ARTICLE? PIN IT!!