Some people love it, some people hate it but whatever the side one picks there's no denial about this: Japan is one of the weirdest, most contradictory and intriguing country on Earth. Here are a few things you should know before visiting!
After years of waiting for the right situation, I finally went to Japan last April right in time for Hanami season. I only spent two weeks there which is a very short time to get to really see—let alone understand—a country and to be quite honest, I still can't tell you what I think about Japan. I loved certain aspects of it (omg the food guys, the food!!), I hated others (Japan is how hell on Earth looks like for a non-conformist!); Japan is a cute twisted modern wonderland for the senses, the impenetrable culture makes everything more mind-blowing, the contradictions can make you feel disoriented, the amount of things going on around you are overwhelmingly cool, the food orgasmic. Most the time my brain was going either "Wow" or "WTF?!". 
But Japan is not the easiest country to travel so here are some tips that might save you time, money (and swearing) once you're there!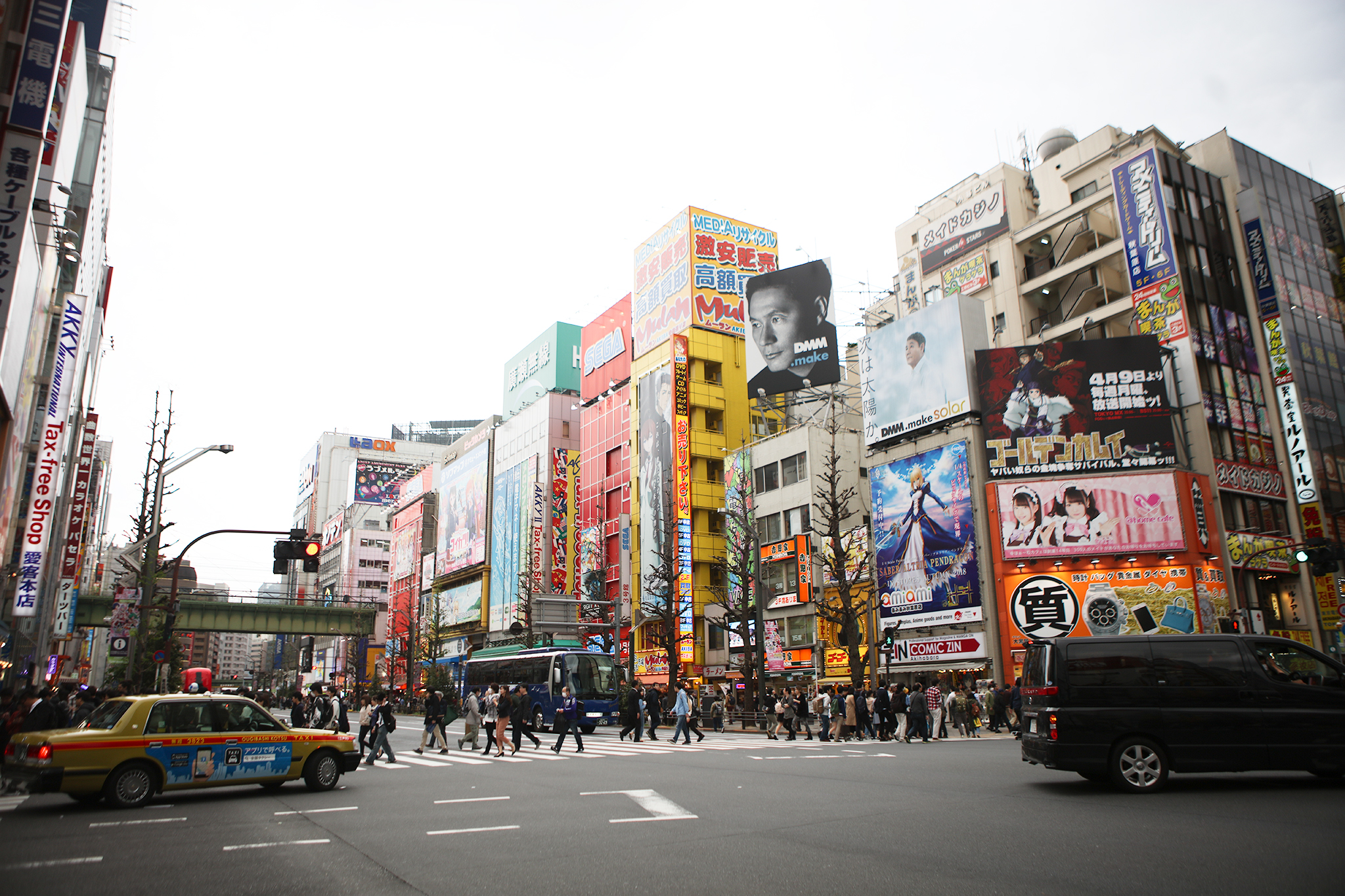 1-ENGLISH IS NOT REALLY A THING
People don't speak much english around here (or sometime they do but are very shy and afraid of making mistakes) and often street sings and such are in Japanese only  (hence point 2 & 3) so both for your survival and for the respect of the people you will need to bother to ask for help learn a few keywords in Japanese (thing that you should do anywhere you go just to be a decent human being, "Hello", "Thank You" , "Please" "Excuse me", "I'm drunk" can go a long way! 😉 )
2-GOOGLE MAP IS A NECESSITY
As I said above you won't be able to communicate too well and getting around and navigating the metro system can be very very confusing, that's why google map will be your bff!
3-NOT MUCH WI-FI, GET A SIM CARD!
Though Japan is one of the most technological places on the planet, wifi is not so easy to find in public places, and since your survivor without google map is not guaranteed you better get a sim card fast! [I used this company—Mobal—which seems to have the best deal, I'll write more detailed info about sim cards in Japan in a quick-guide post soon]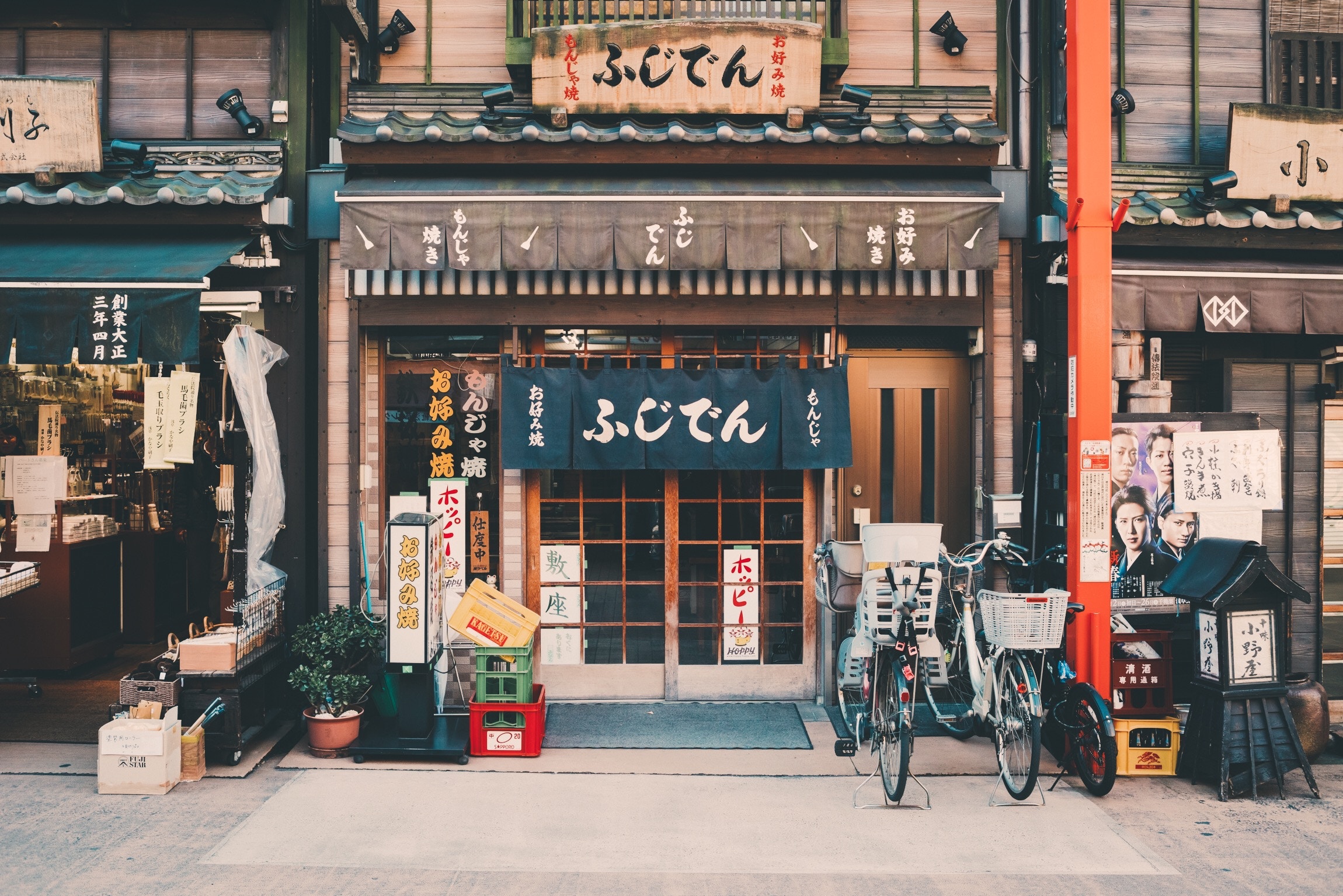 4-YES DOESN'T ALWAYS MEAN YES
Japanese people are very very shy and incredibly respectful, saying no sometime is considered like a big "Fuck You" so sometime they say Yes but they really mean No 😙
5-CONVENIENCE STORE FOOD IS SOOOO GOOD (AND SO CHEAP!)
We all know food in Japan is fucking amazing, what many of us don't know though is that it's not expensive at all. There are plenty of restaurants with incredible food for very low prices but what blew my mind was the quality of convenience-store food (called konbini). The most popular stores are Lawson, FamilyMart and 7-Eleven. In America I wouldn't eat 7-Eleven food even at gunpoint but in Japan that's a whole other universe of—seasonal—deliciousness!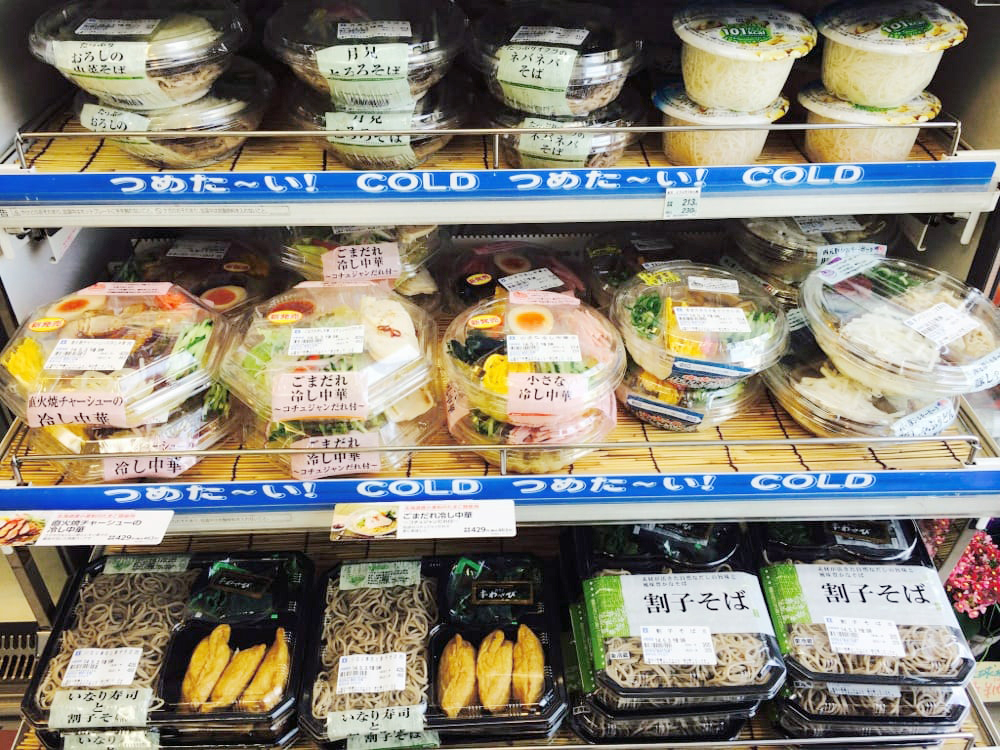 6-NO TRASHCANS
The streets are spotless but trashcans are a rare creature to find in Japan; you won't find them in the streets, not even in the metro stations, you can walk for miles and not spot a single one (it was driving me crazy!). A Japanese friend explained to me that people in Japan don't like littering in public places because it makes the place look bad, they usually carry around the trash with them and get rid of it once they get home.
7-YOU CAN SMOKE IN RESTAURANTS BUT NOT IN THE STREETS
Smoking is not allowed in the streets except in designated areas but you can light up a cigarette anytime you want in a restaurant.
8-MOST PLACES CLOSE EARLY
In most of Japan businesses close pretty early. The metro in Tokyo closes around midnight and most restaurants shut down around 9/10pm (beside in certain areas, like Golden Gai), in case you find yourself starving with no open restaurants around don't worry though cause convenience-store are open 24/7.
9-AUTOMATED EVERYTHING
Beside the infinite number of vending machines around any town or city, selling just about anything, often you will have to use automated machines also to order your food in restaurants or even to check in at your hotel, it's a robots country!
10- SPOTLESS PUBLIC TOILETS
I've never been to a country where I don't have to worry about drinking too much water when I'm out cause I don't know when or where I'll be able to pee next,  but Japan is heaven for a girl that hates peeing in public restrooms. You can find restrooms ANYWHERE (all the metro stations have toilets) and they are always beyond spotless!
11-CASH IS BETTER
Not all places take credit cards so it's always best to have some good old cash on you.
12-TATTOOS ARE NOT COOL
Though traditional Japanese tattoos are used all over the world, in Japan people with tattoos are often still associated with the Yakuza so if you have visible tattoos it could happen that you'll be deny entrance in certain restaurants or stores.
13-NO TIPS
It's considered offensive to leave tips so don't even try!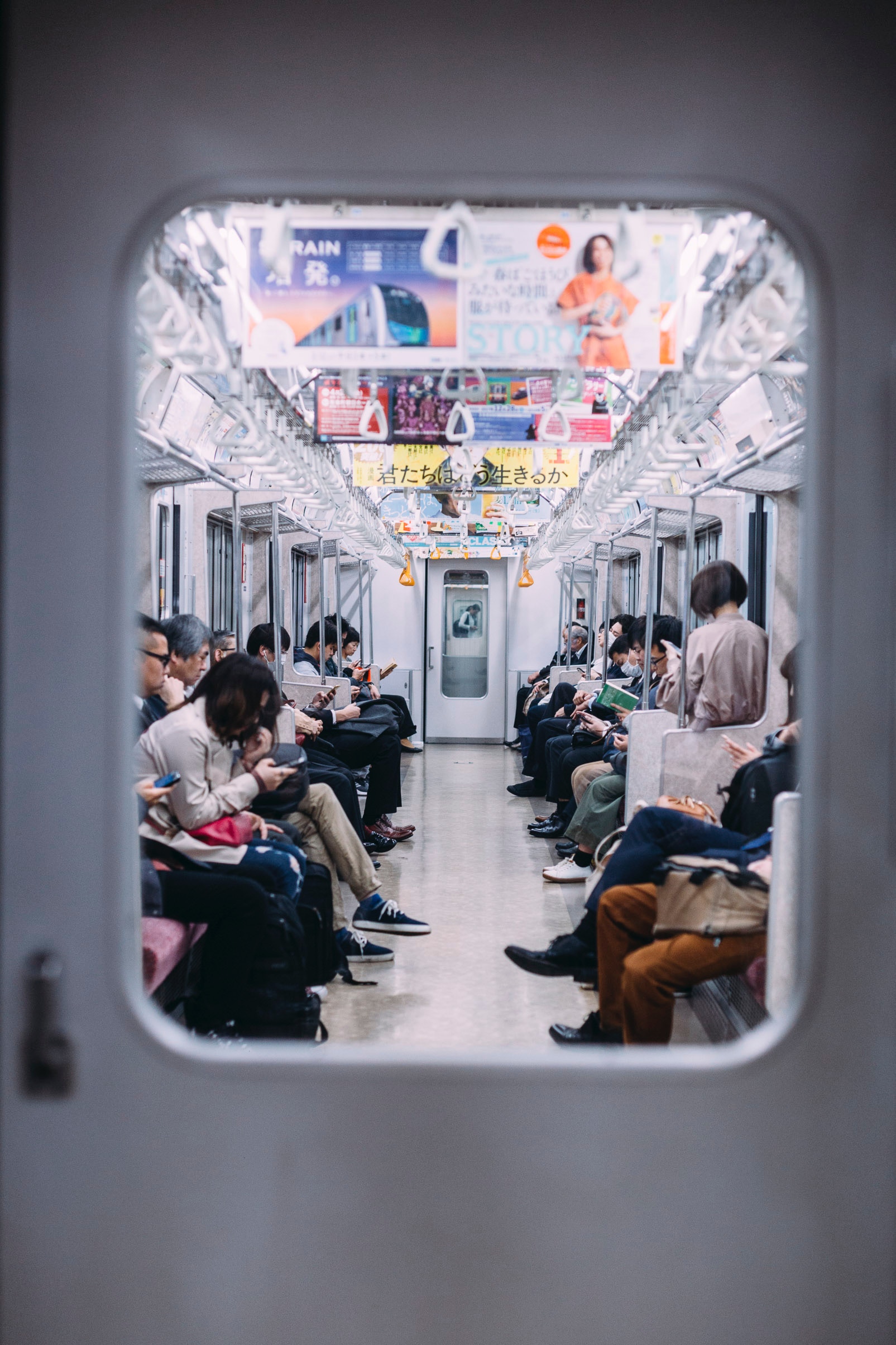 14-DON'T BE LOUD
Being Italian I have loudness in my blood and this little detail was incredibly hard for me to remember 😅 Japanese people are very quiet and respectful of the people around them so our belligerent loud western ways aren't very appreciated here, especially on the metro! 
15-THE JR PASS 
You will need the JR Pass only if you plan on visiting many different cities, if you are planning on spending most your time in Tokyo and Kyoto for examples you are better off just buying single tickets, it will cost you less in the long run.
---
LIKE THIS POST? PIN IT AND SHARE IT!