Hoi an is my absolute favorite town in South East Asia. I have a special connection to this place. I came here for the first time at a very weird time of my life, I was transitioning from my old life to the new and everything seemed enwrapped in a veil of magic. Two years went by and I couldn't get this place off my head, so this past summer I decided to go back and spend a few weeks writing, biking around the fields and eating my own weight in delicious Vietnamese food!
MY FAVORITE THINGS TO DO/SEE IN HOI AN
Hoi An is a sleepy town by the water in central Vietnam, and though is probably one of the most touristy places I've ever seen there are planty of places to escape the crowds. Here's a list of my favortite things to do and see in this pretty town!


#1 CHECK OUT THE MARKET
Markets are my happy place in almost every country I visit but the Hoi An Market is something else! Fist of all, you won' t see a single man out there,women run the show! You can find amazing fresh products, fruit, vegetables, meat, fish and if you come early in the morning you can get the freshest and most delicious breakfast at one of the stalls.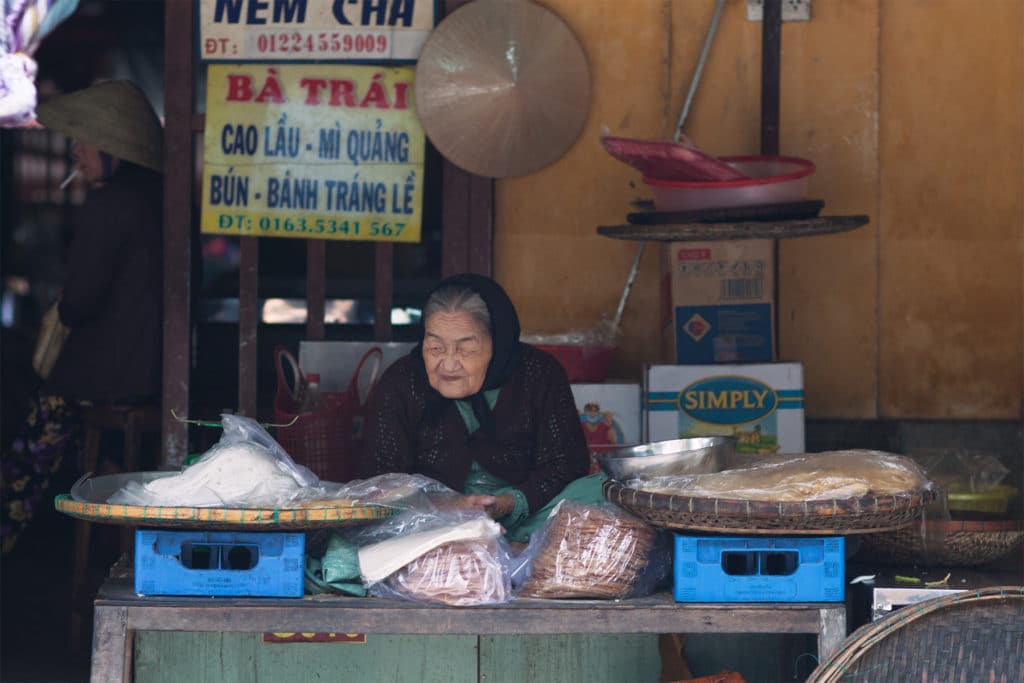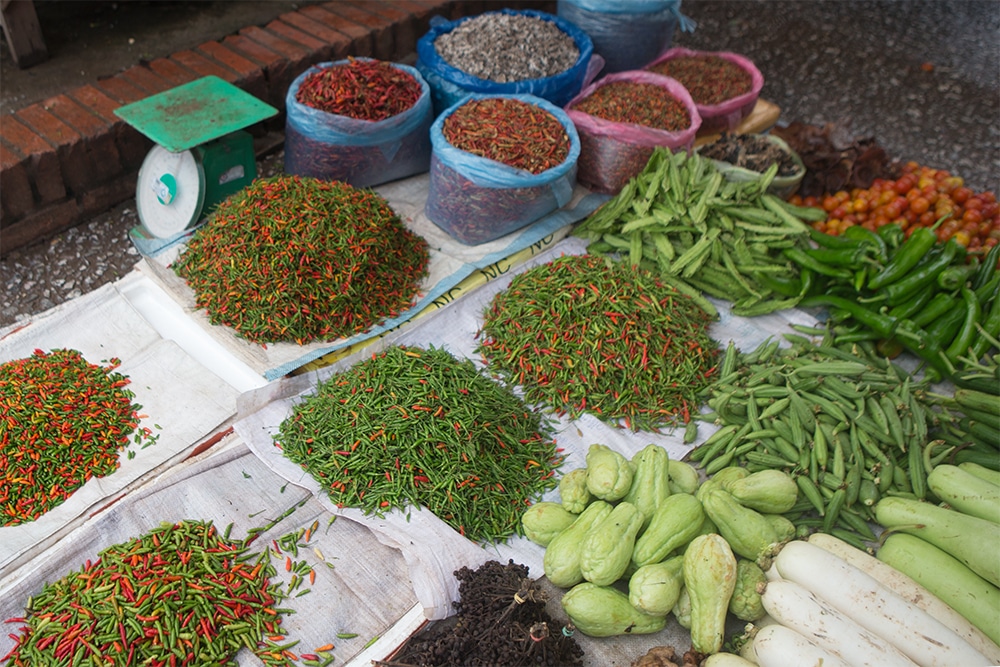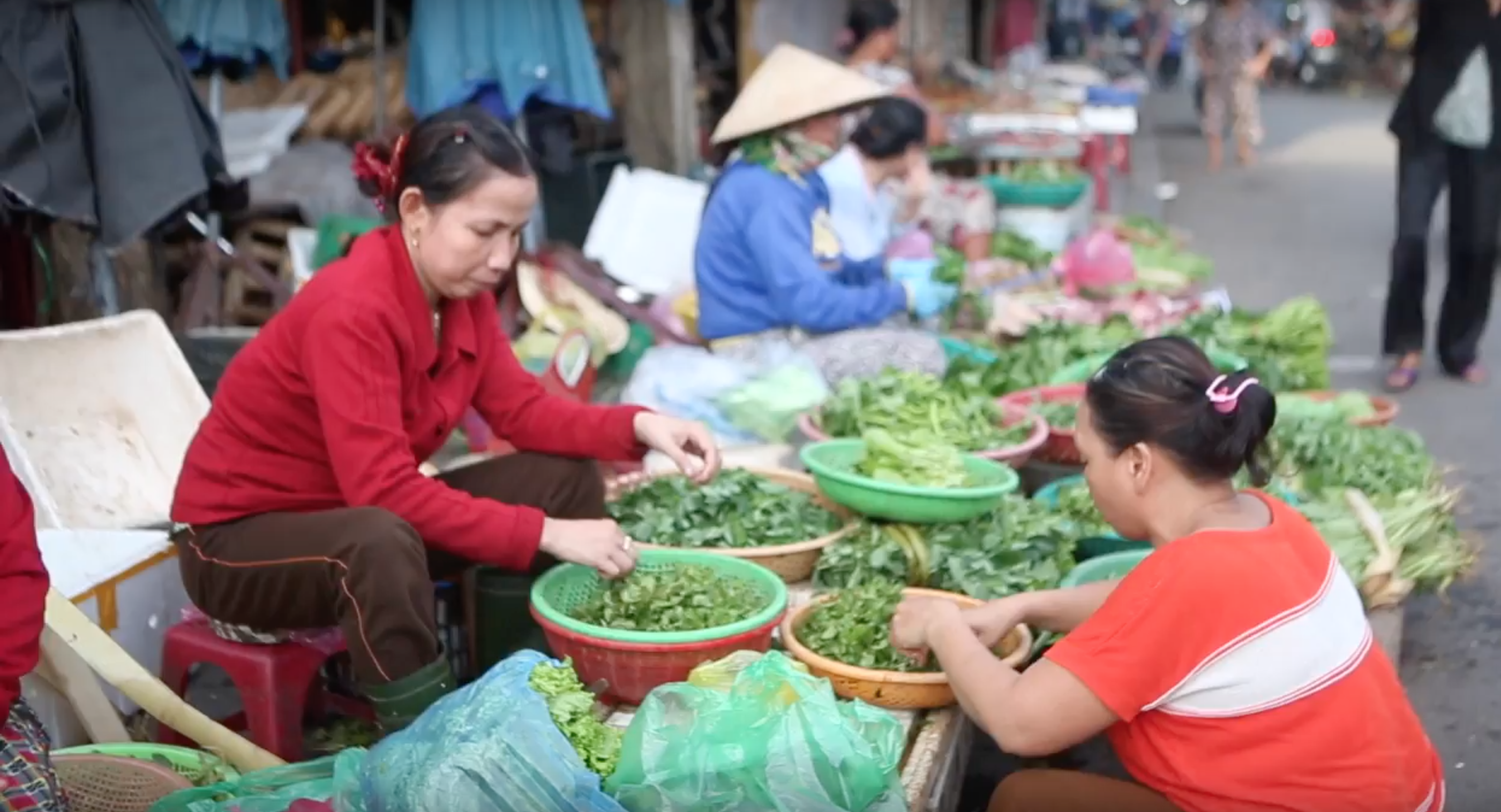 #2 WALK IN THE ANCIENT TOWN
The whole old town is unfortunately now a massive tourist trap, all the buildings were turned into shops, cafes' or restaurants for tourists but everything is incredibly pretty. The old colonial buildings and the wooden temples are perfectly preserved as the area wasn't bombed during the war. Even I—and if you've been reading me for a while you know I'm not a fan of touristy places—enjoy walking around the streets of the ancient town (in small doses), it's just too pretty!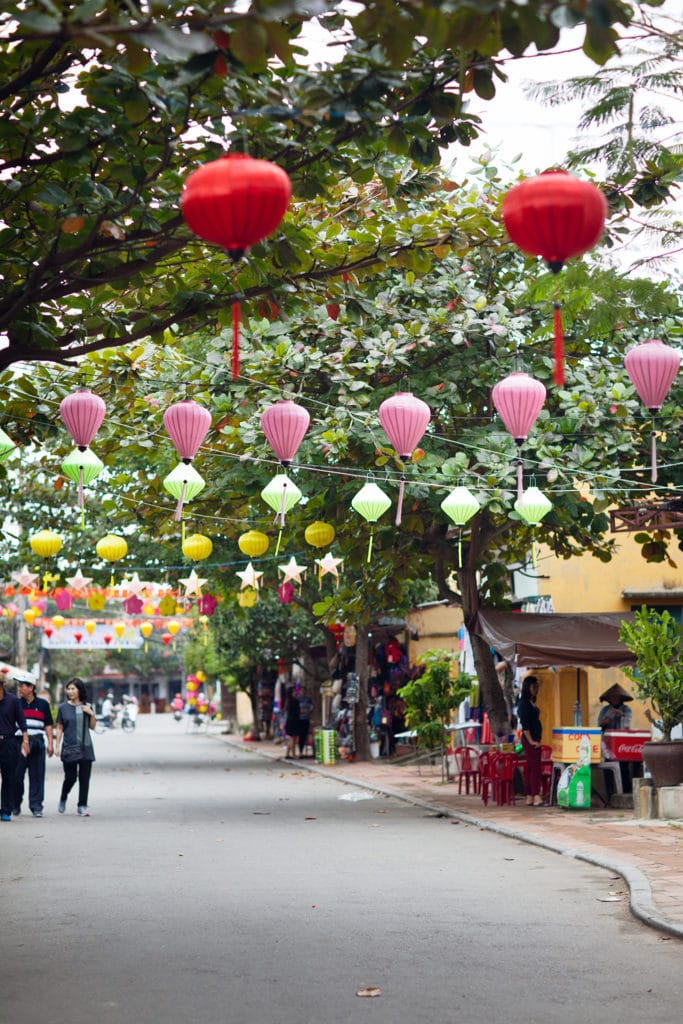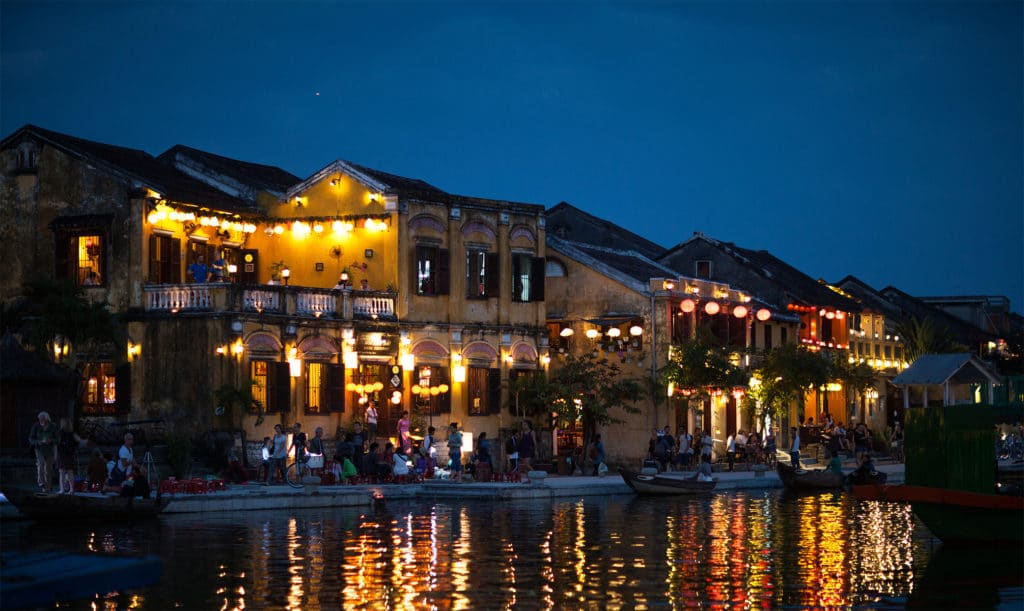 #3 BUY A LANTERN
Hoi An is famous for its colorful lanterns, every night after the sun goes down the town lit up and thousands of lantern transform the center into an enchanted place. The oldest latern shops are in the ancient town but if you cross the main bridge you'll find many other lantern shops (and if you want to go for a drink while you're at it all the bars and clubs are in that same area)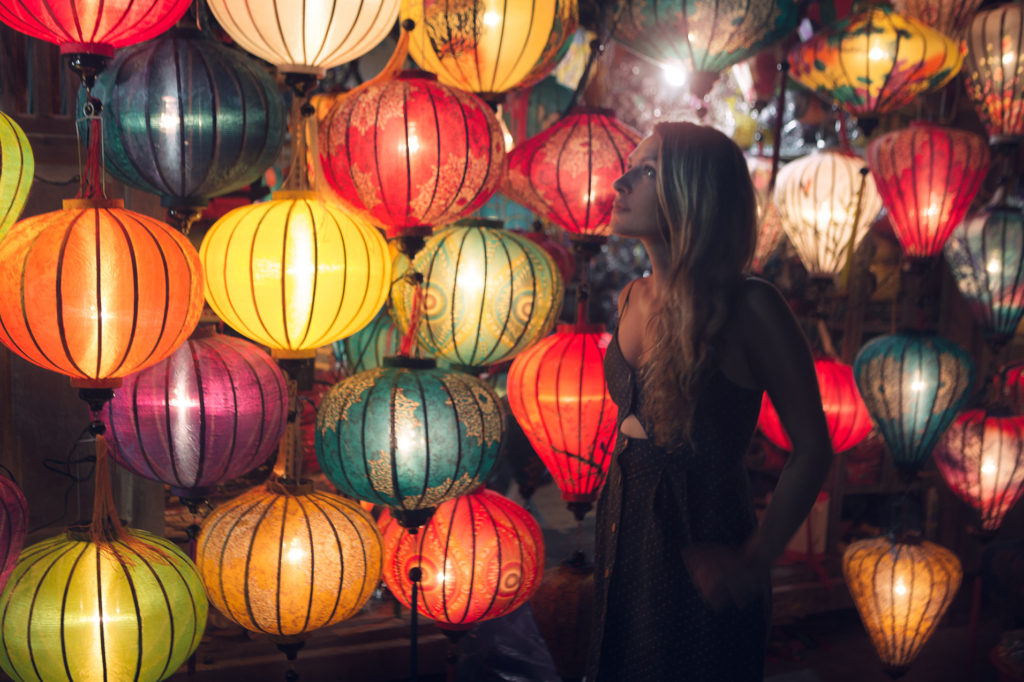 #4 EAT, EAT, EAT!
Ok I have a slight obsession with Vietnamese food but it's just too good guys, and I think Hoi An has some of the best food I've ever eaten in the country. In fact, eating was my main activity over my last stay here (And thank gosh vietnamese food is so healthy or I would be obese by now!). You can eat anywhere and have an amazing meal but my absolute favorite place to eat is the CENTRAL MARKET, where everything is insanely cheap (like $0.80 for a bowl of pho or for an avocado smoothie that would cost you $10 in NYC!) and insanely delicious!
The most famous dishes of Hoi An are Cao Lao, a bowl of happiness made with fresh noodles, pork and vegetables; Banh Xheo a crispy vietnamese style pancake made of egg and shrimp, and Banh Mi, a sandwich stuffed with grilled pork, ham, patè and vegetables. My favorite place to get a Banh Mi is Bhan Mi Phuong (Anthony Bourdain went there for an episode of No Reservation years ago and since then the place is always packed).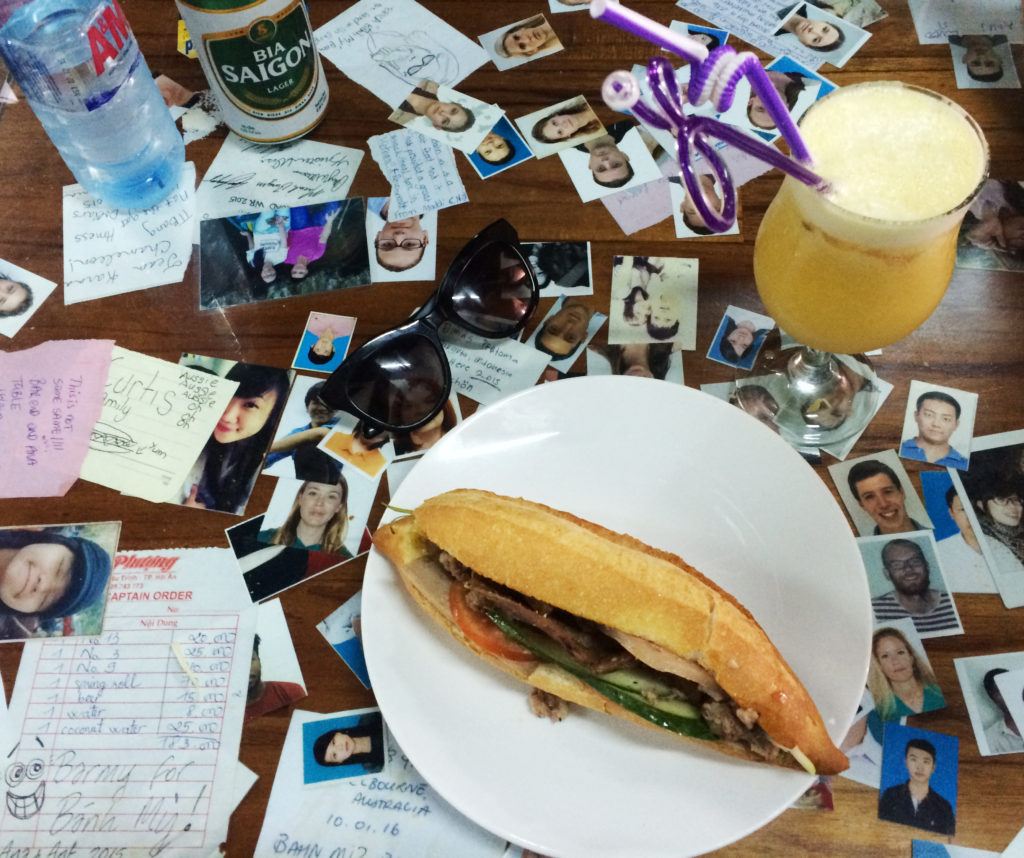 #5 BIKE TO THE COUNTRYSIDE
If the crowd is a little too much to handle (for me it is!) don't worry because 5 minutes away from the ancient town there's peace. Cam Tan: Beautiful, lush rise paddies, farmers working in the fields, birds flying around, water buffalos chilling…this place is what made me fall in love with Vietnam! I love to bike around this area with no specific purpose, just enjoying the silence and the green around. You can rent a bicycle at your guesthouse or hotel for less than $1 a day and stroll around for as long as you want.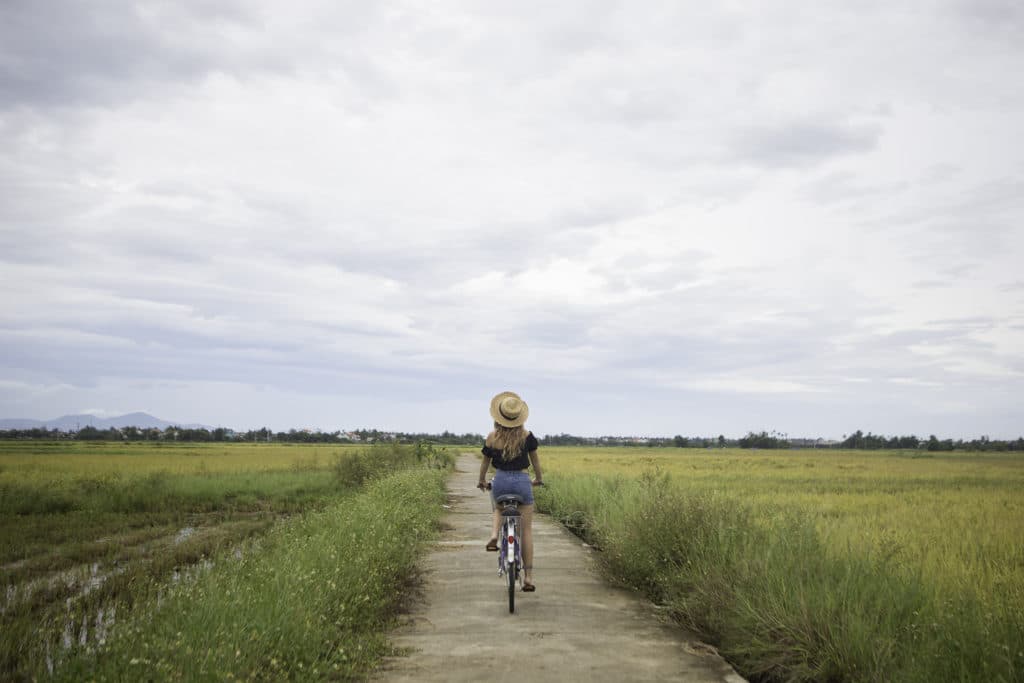 #6 STAY AT A HOMESTAY
Most the hotels in Hoi An are also homestay, which simply means the family who runs the business also leaves in the property. I was incredibly lucky and came across one of the best homestays I've ever stayed at: The Riverside Hamlet Villa. The place is gorgeous, it has 6 rooms, an open spa and a beautiful pool. It's located on the riverside in the middle of nature away from the touristy area, there are fields around and you can see the local fishermen working early in the morning. It's basically a little corner of paradise but what made my stay special wasn't just the place itself it was Kiet (the owner) and his family, I think they are among the nicest people I've ever met, they made me feel at home from the very first minute, I ate many (incredible) meals with them and had amazing conversations about life in front of a cup of coffee with Kiet. [I'll write a full review of the place soon!]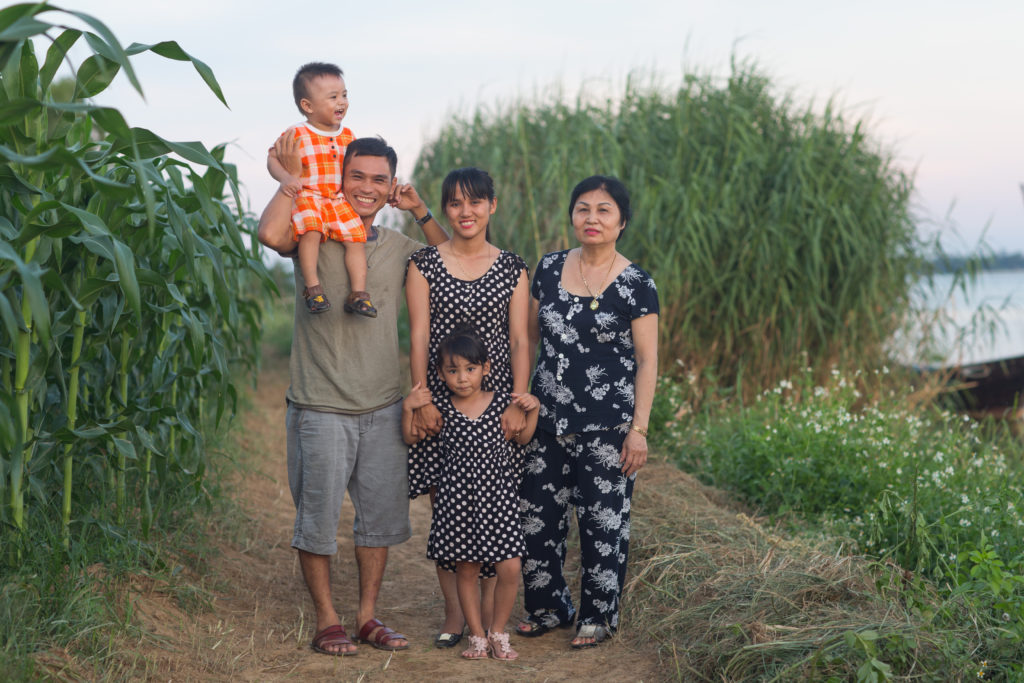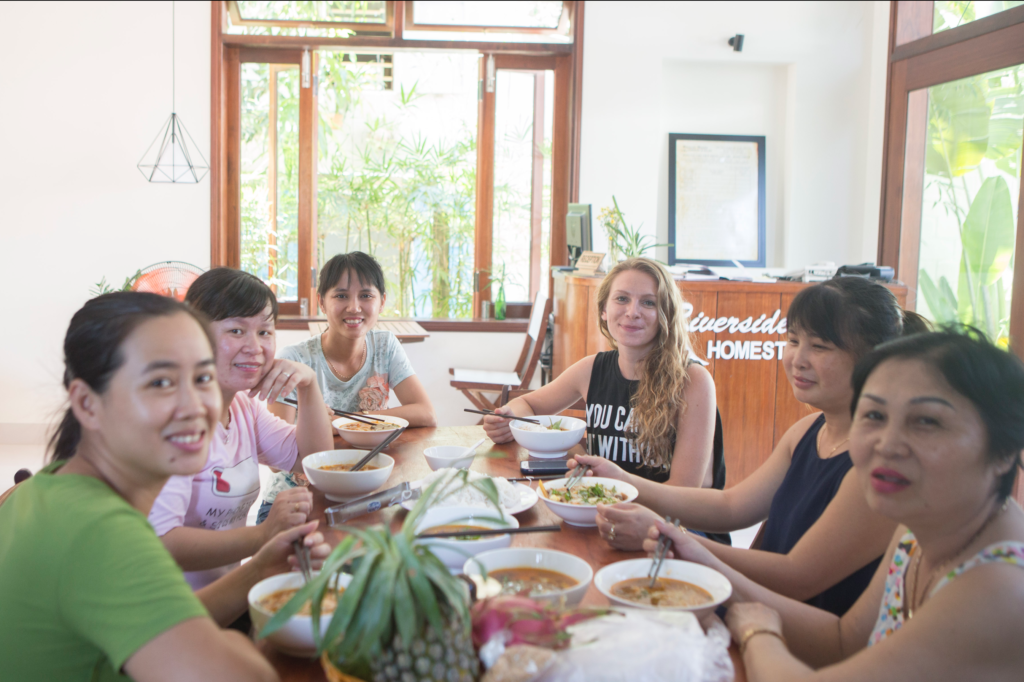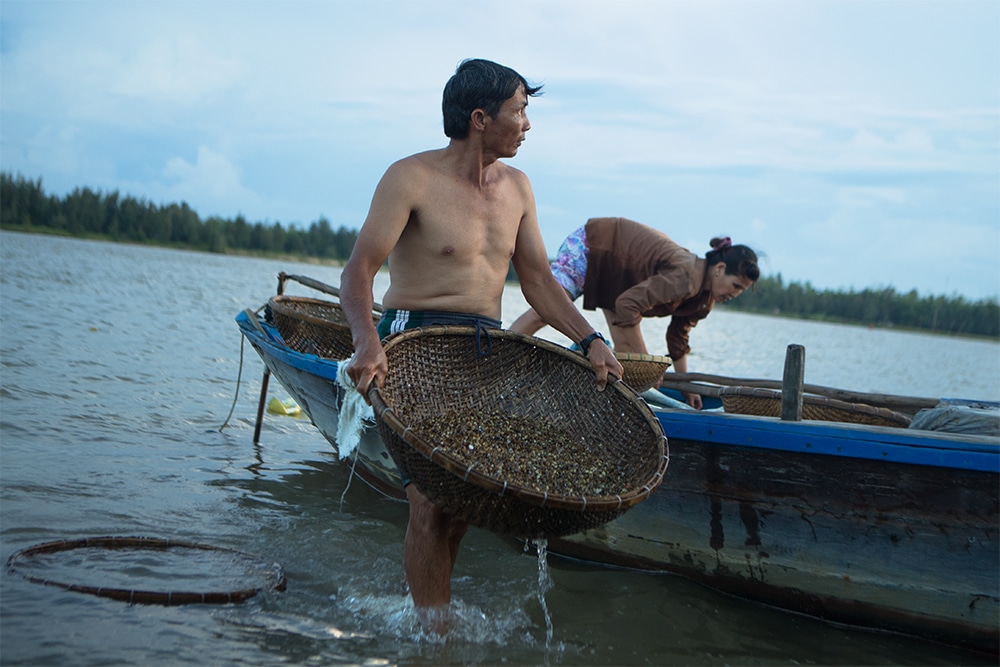 If you visit Hoi An, I hope you'll fall in love with it as much as I did!
Love💞
—S
Here's a video that shows you all the places I talked about in this article, if you enjoy it please give it a thumbs up and subscribe to my youtube channel 😉
LIKE THIS ARTICLE? PIN IT!!