If you've been following me for a while and watched my instagram stories you know that a few months ago I got stuck in Jakarta while waiting for my new passport (I'll write a post about this story soon, for now let's just say that the incompetence of the Italian embassy was really really high and instead of taking them one day to give me my passport it took them 2 weeks!).
I couldn't leave the city as my visa was expired so I decided to pick a hotel near the embassy and take this forced stillness as an opportunity to get some writing done (that's when I wrote the infamous "Instagram created a monster".)
The area turned out to be super expensive and I was on a tight budget as I always am since I've left NYC and decided to live on the road.  I'm not really an hostel person. I like being alone a lot and I like to be able to unplug from everyone around me when I want, close the door and get work done. But I needed a cheap place and scrolling down bookings.com I found a very cheap hostel that also had private rooms, The Capsule Hotel Old Batavia, it looked great and had amazing reviews so I booked a room for one night to check it out and ended up staying for the whole time of my "imprisonment" because it was simply awesome.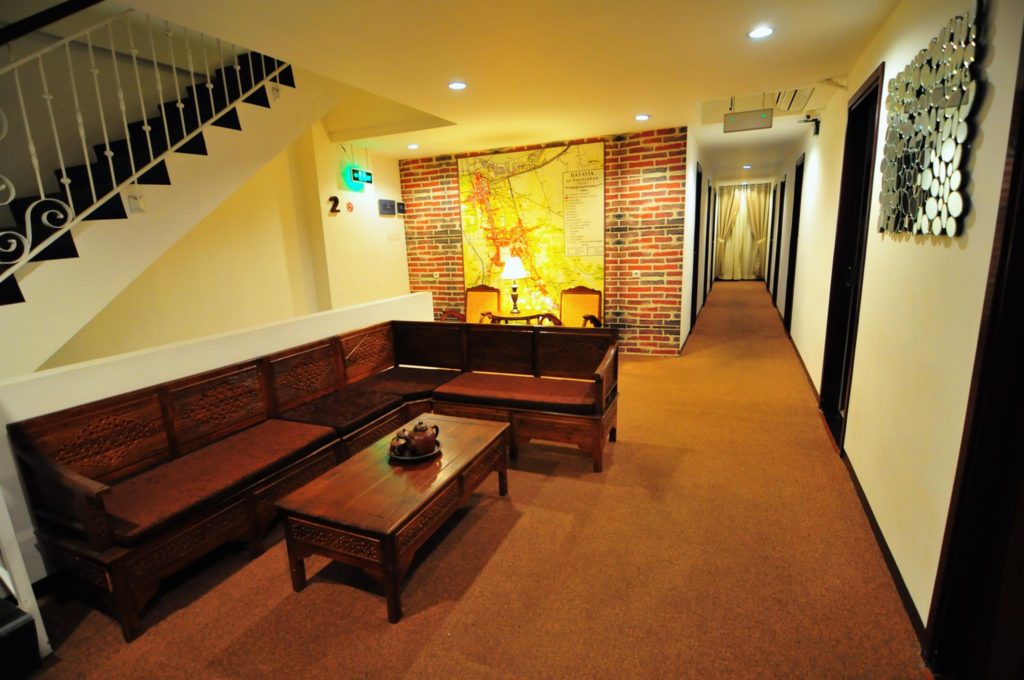 THE PLACE
The Capsule hotel is a new luxury boutique hostel. It has dorm rooms and private rooms (with their own bathroom), bathrooms with showers are located on every floor, there's a cafe in the lobby, a kitchen, a huge chilling area with couches and bean bags on the top floor and a rooftop bar outside.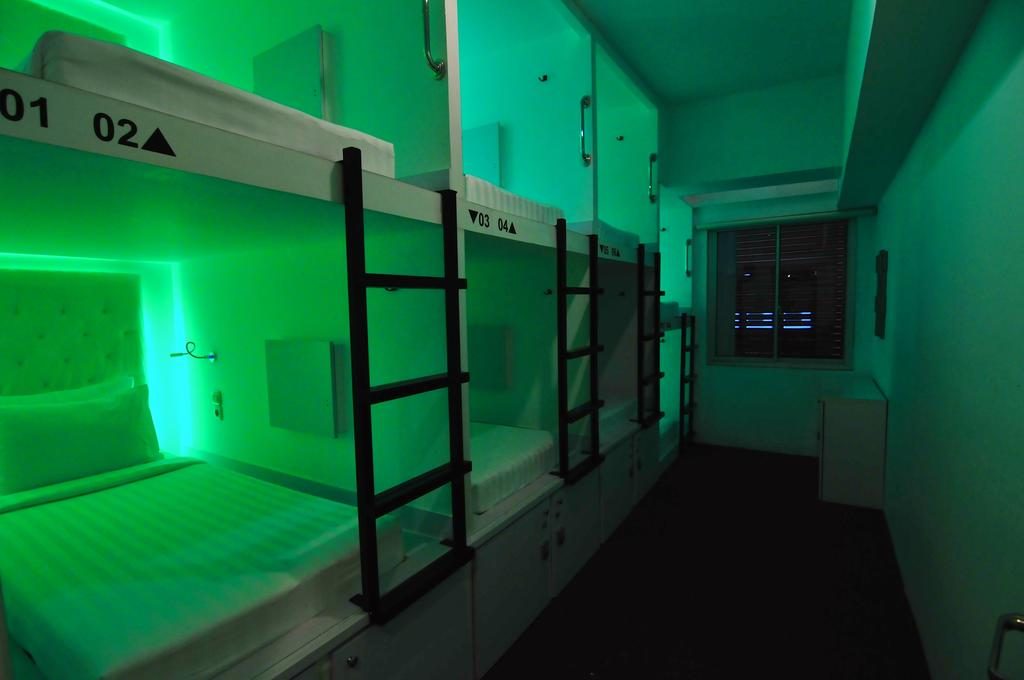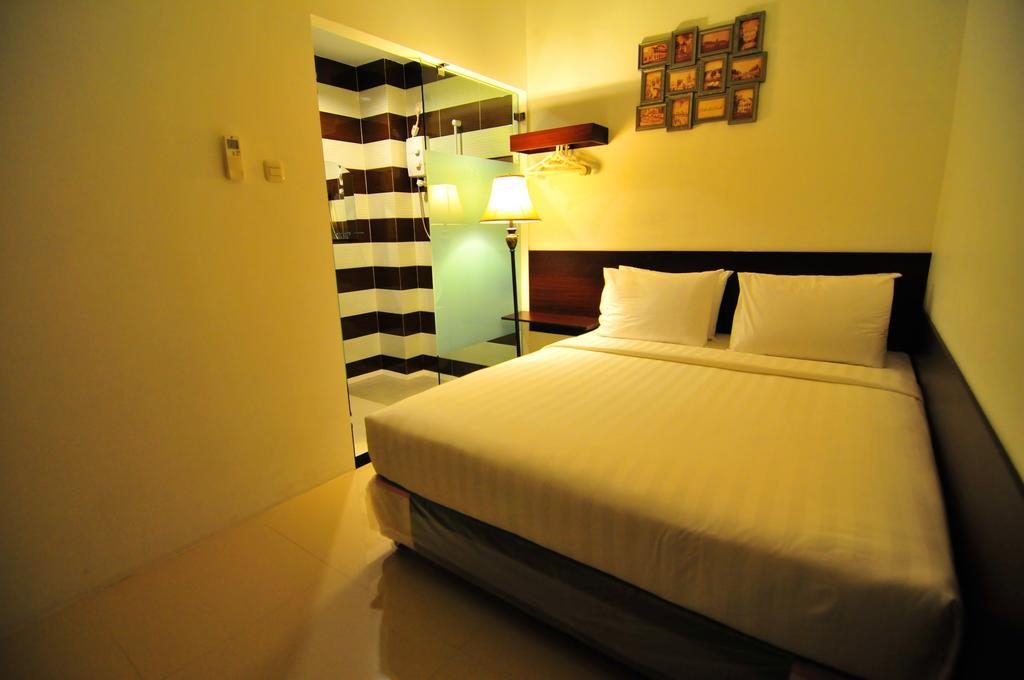 Everything is brand new and the design makes you feel like you're in a parallel universe switching from the 1800's to the future. 
The entire place was spotless, I've never been to a hostel as nice as this one guys!
Breakfast is included, free (very fast) wifi, free water, coffee and tea both in the lobby and on the top floor. 
The staff is insanely good, seriously every single one of the guys there was amazing and Freddy, the manager was on top of things before you even asked him for help!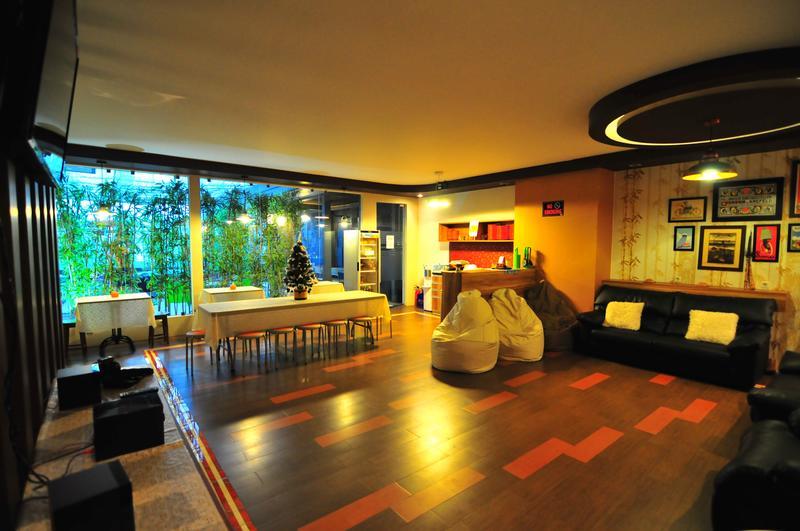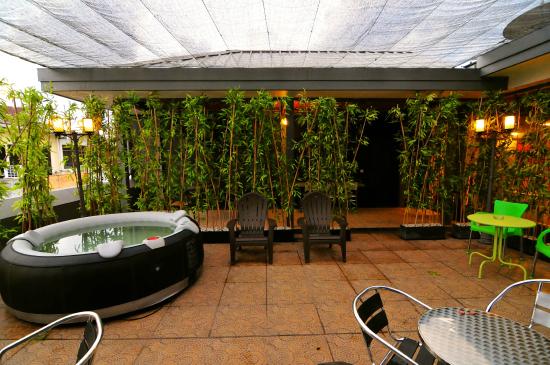 LOCATION
Although I didn't do much exploring as I had a lot of work to get done I at least explored the neighborhood a bit. The place is close to 3 metro station, the closest one is Cikini Station. There are two big malls, lots of shops and there are a ton of restaurants and street stalls all around. Being a street food lover you can only imagine how happy I was wen I found out that one of the best night food markets of Jakarta was located only a few blocks away, in the square in front of the Planetarium, if you end up in Jakarta, don't miss it!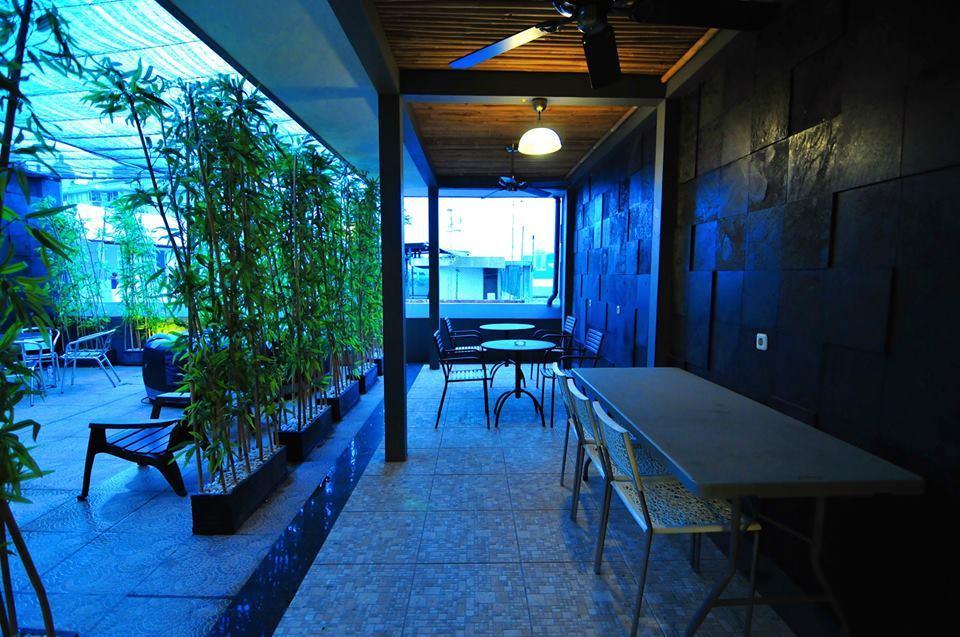 PRICE
A bed in one of the dorm rooms is around $10 per night depending on where you book. Private rooms go for $25/$30