I grew up by the Alps and the Dolomites were just a 2 hours drive from my hometown but I never made it up there until last summer when I instantly realized I had completely missed out all those years! The dolomites left me speechless, they are by far the most beautiful mountains I've ever seen.
I only had two days and I wanted to create some good pics for my IG so I decided to focus more on the lakes. 

I first stop at Lake Carezza, which was very pretty but very small and after taking a few shots I moved on to the second and most known Lake Braies. This one blew my mind!
There are places on earth where magic hides. You feel it in the air, in the walls, in the canyons, in the water, in the sky. Lake Braies is one of those places. I felt that magic here more than ever, in the silence of this lake, it was a loud and daunting call and life suddenly seemed crystal clear.
Unfortunately the weather was crappy the whole time and the temperature incredibly cold but I didn't let that stop me from accomplishing my picture making mission! This weekend was a reminder that when you really want something you have to set aside laziness, comfort, fear and excuses and that usually the only thing that can stop you from getting what you want is YOU! .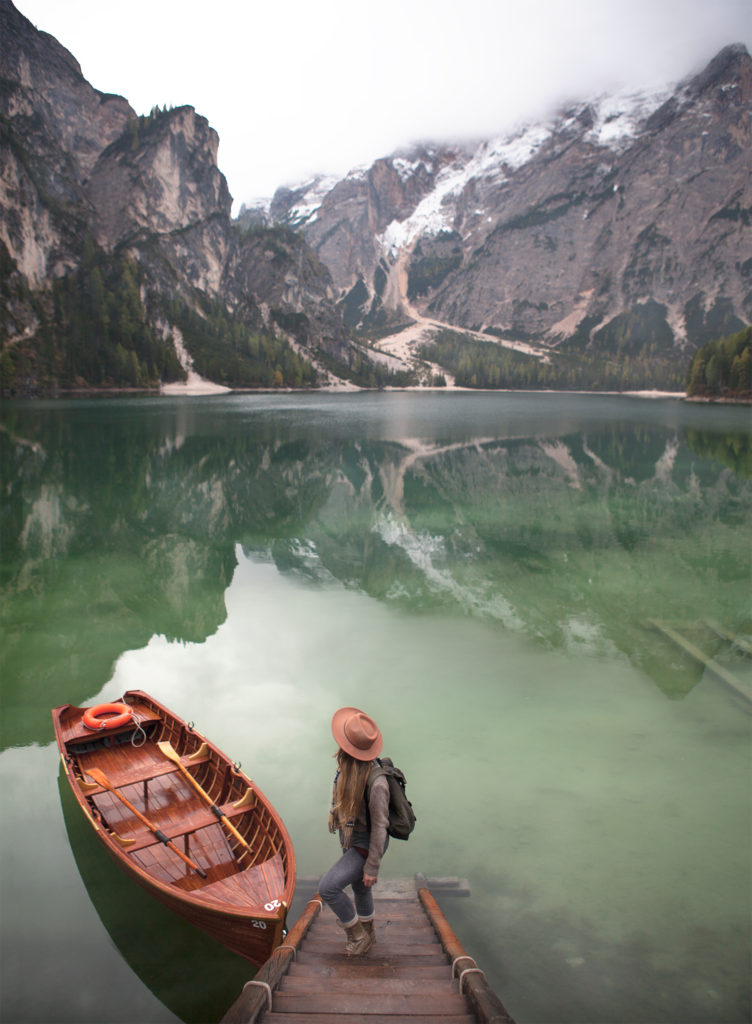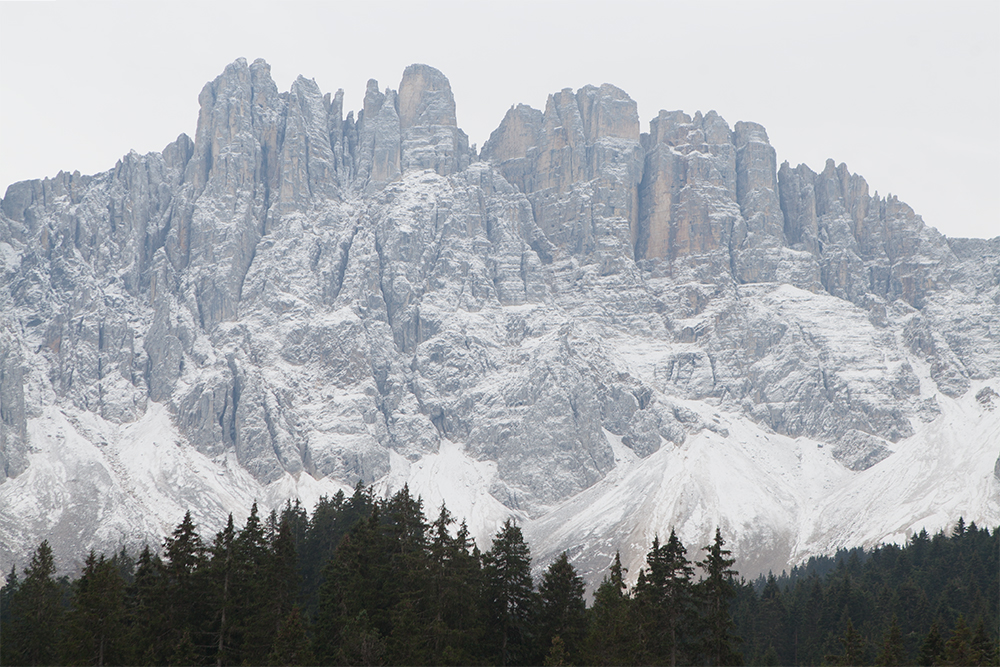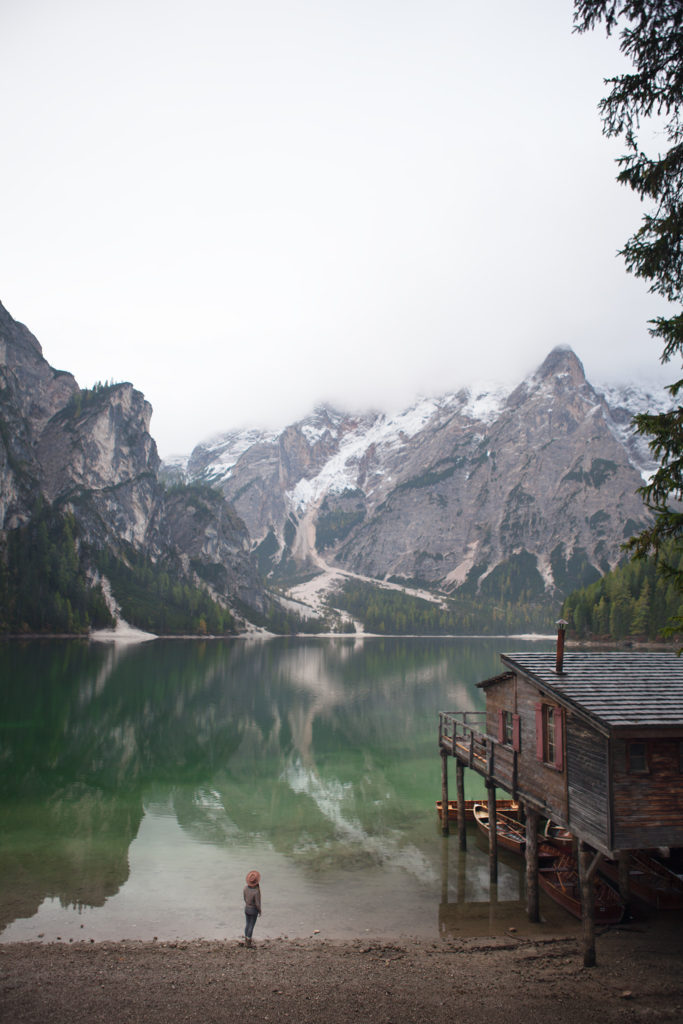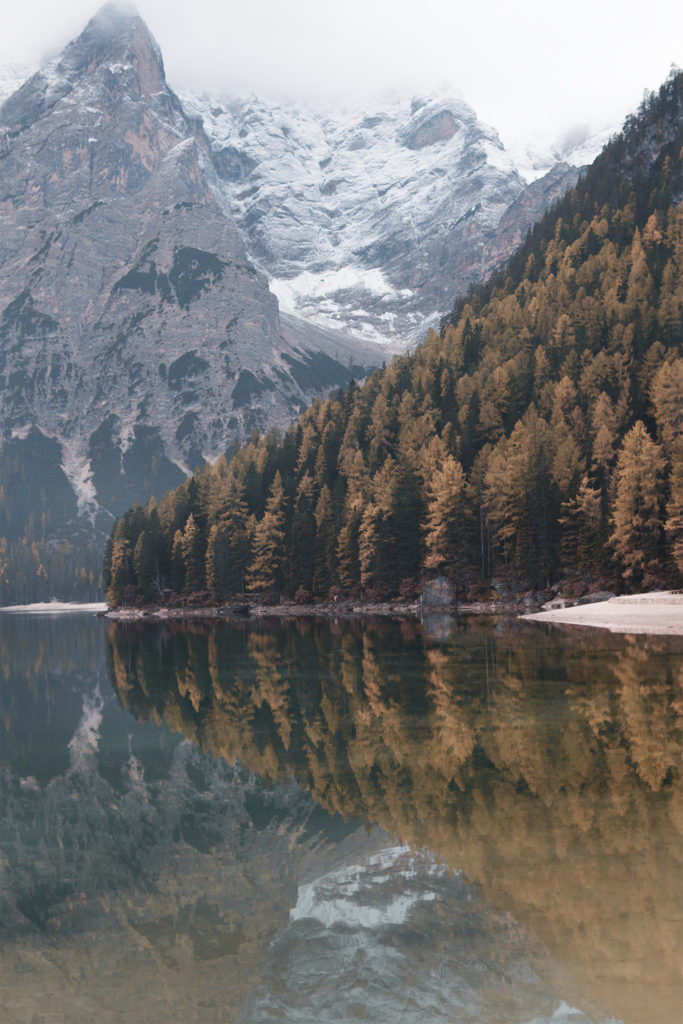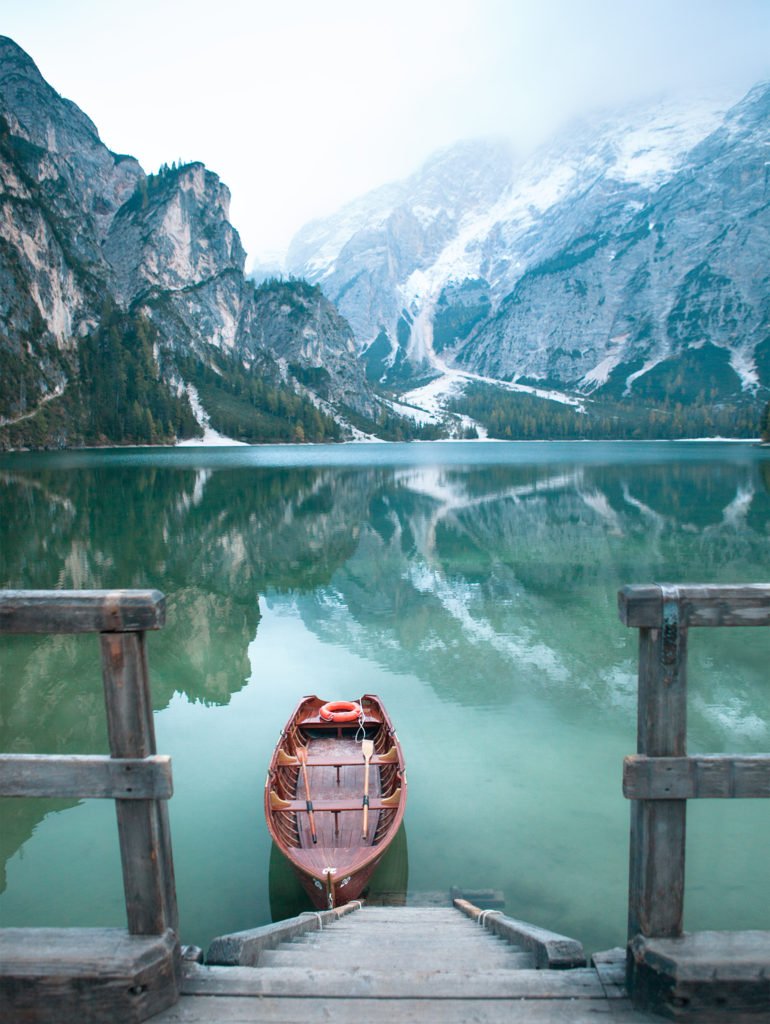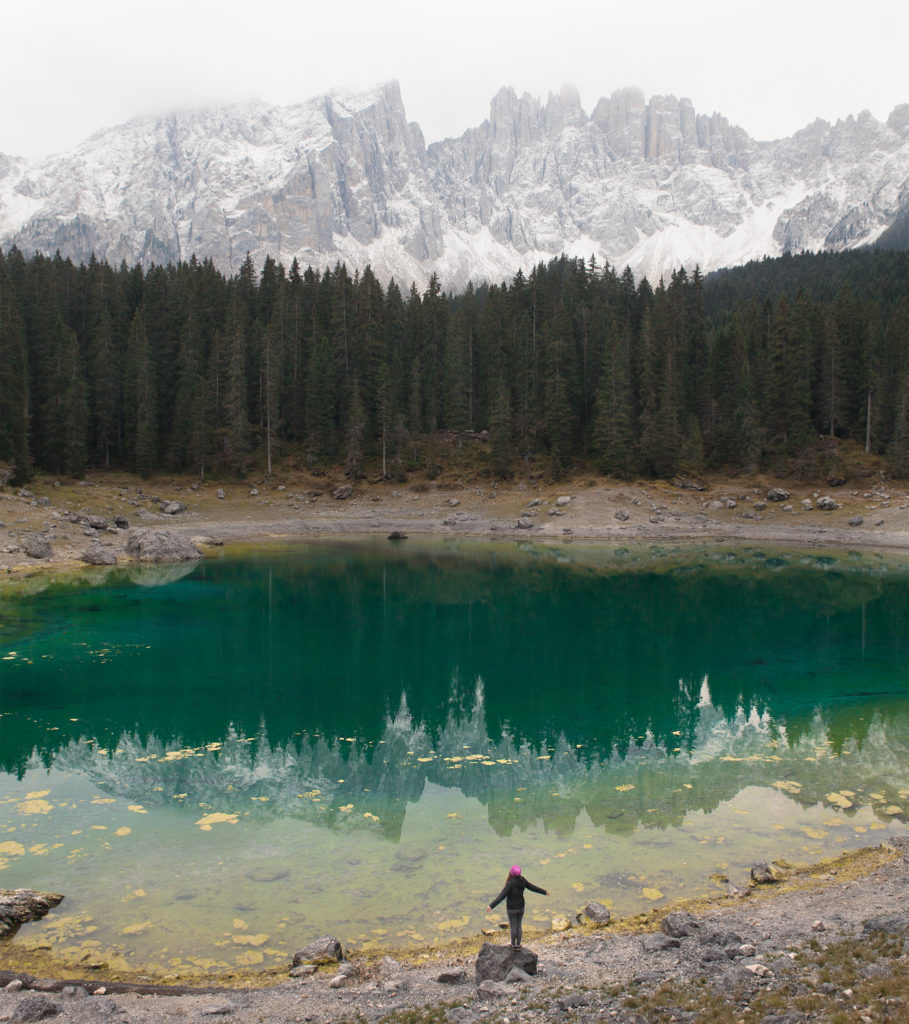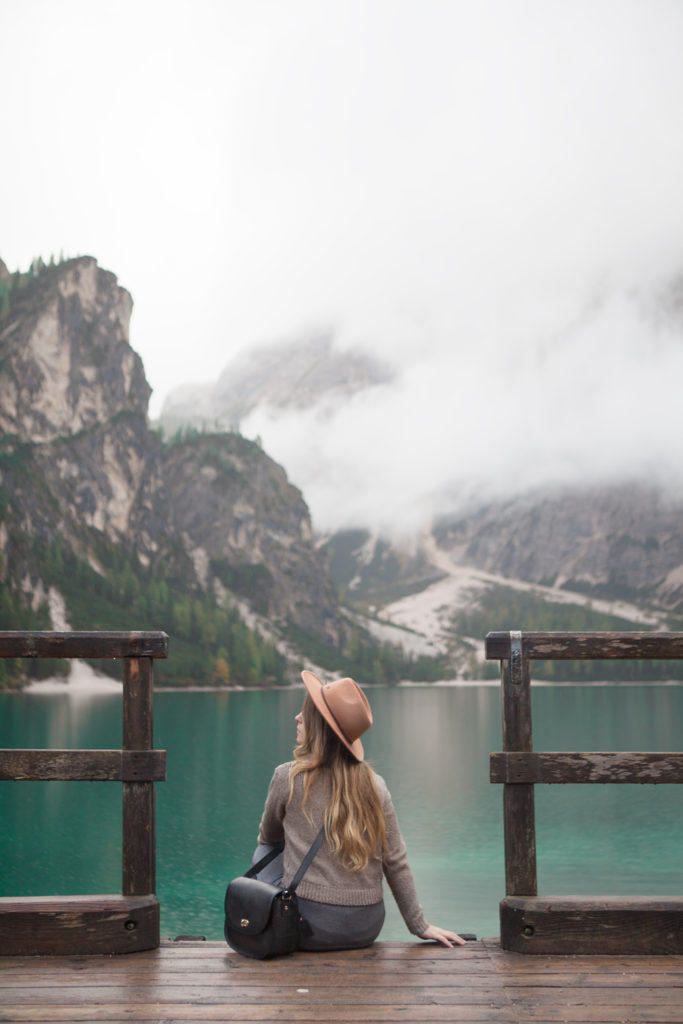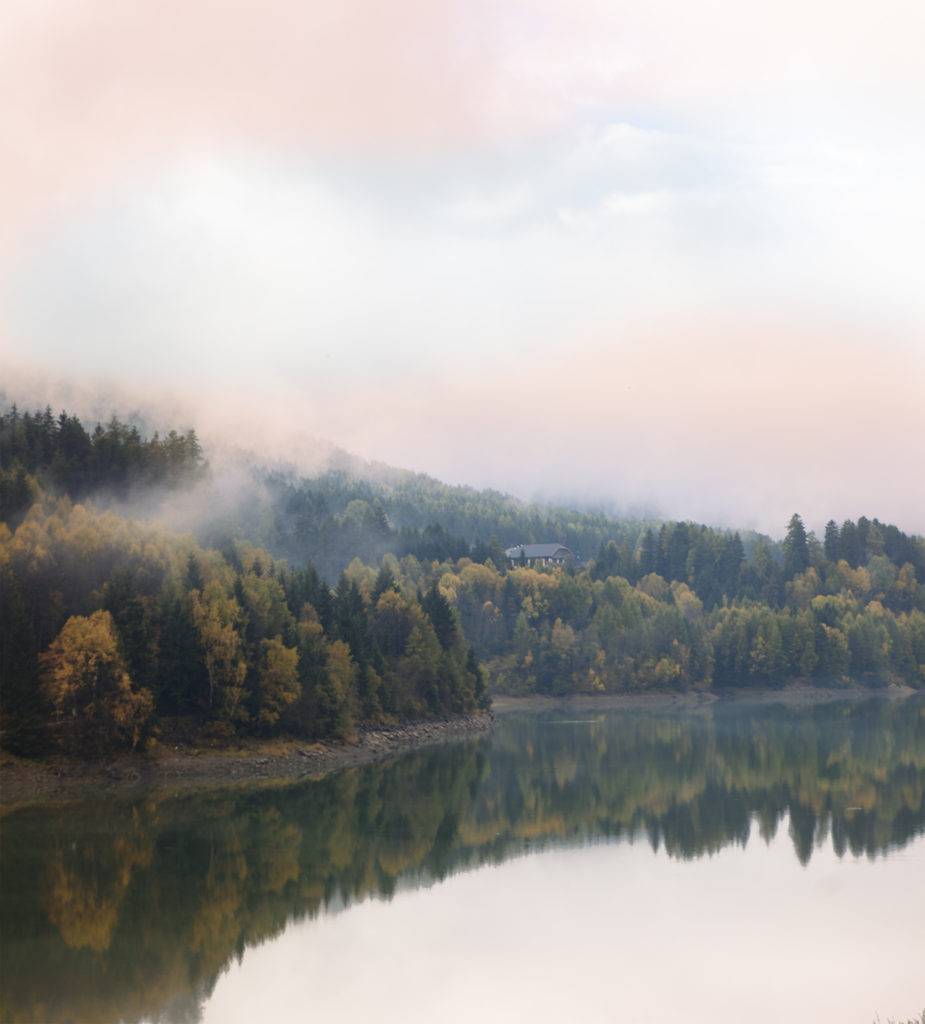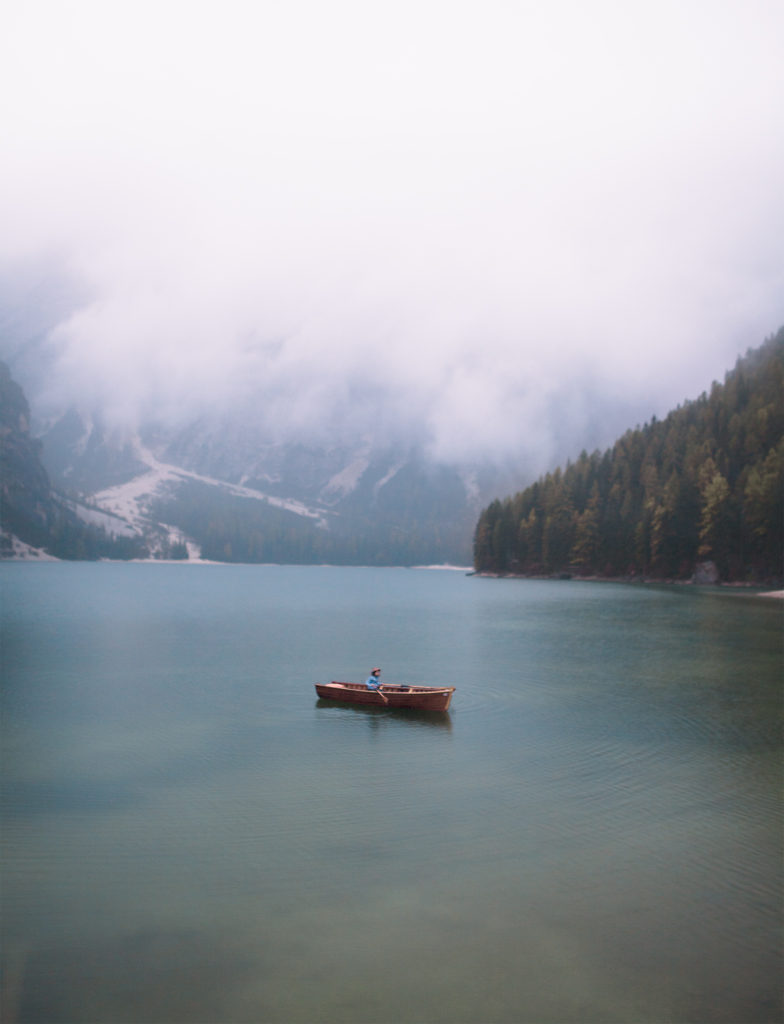 SIDENOTE: I talk about this often but I think it's important to understand this point: What you see on my dreamy instagram feeds is not the perfect reflection of how my life looks, it's a fairytale I create. Take this last pic, looks pretty effortless right? the truth behind it is that it was hell shooting this! it was freezing and pouring raining, I was in that tiny boat forever, underdressed and shivering and felt like shit all night after. But I was happy, creating these images makes me happy but it's important to understand that's all they are…creations!
My pics on IG are not meant to show reality as it is. They are simply Travel Fairytales and with them I hope to bring a mere second of magic into the lives of those of you who are stuck in an office and could use a bit of travel daydreaming, cause we all know that dreams do come true if we believe in them!