3/20/2017
It's an excruciatingly hot day in Jodhpur. As I sit on a rooftop cafe overlooking the clock tower and the beautiful old buildings—a view that in other occasions would take my breath away— I feel this close from having a meltdown!
The horns downstairs are relentless, crazy loud unz-unz music comes from the building behind me, the chant of mantras from downstairs, the call to prayer from the near by mosque and roaring drums and singing from across the street. A woman is cleaning the floor with some nasty chemical which smell is making me wanna puke. Sweat keeps running down my forehead and I feel dizzy af. I'm exausted, burnt out from the constant working, sick from the dust and pollution, tired of the ever-present cowshit, marked from the colors of Holi* and still incredibly pissed for how things went down that day. Oh and did I mention that my hair is still pink from it? fucking PINK!
It's my last day in India, the last of 36 long ones. I'm dreading and fearing the overnight train ride who awaits me later, everyone is saying it's probably going to be a horrible experience and I just don't know if I can handle it today. I should go out and get a few last shots but I can't find the will nor a reason to. I'm ready to leave India!
I'm trying to put thoughts together and pull feelings out of myself  to leave them on paper before they become mere memories tomorrow. The bitterness and frustration of Holi is still lingering on me so heavy that I have to dig deep in my mind to bring back all the good feelings and moments I lived over the last month. There were many of them and it slowly all comes back: The temples, the colors, the nonsense, the deep devotion, the smile of the people. Walking on ancient steps once walked by enlightened souls, overdosing on colors I never knew existed and falling in love with moments that will never repeat themselves that way again.
Truth is, nothing can compare to India. It's so big, so beautiful, so dirty, so diverse, so complicated that it cannot be understood nor explained in just one month, i don't know if a whole year would even be enough!
In the end it has been a hell of a trip! I got to see some remarkable things. From the peace of Gokarna to the madness of Delhi. From the wild beauty of tigers in Ranthambore to the manmade majesty of the Taj Mahal in Agra. From the dark magic of Varanasi to the bright colors of Rajhastan.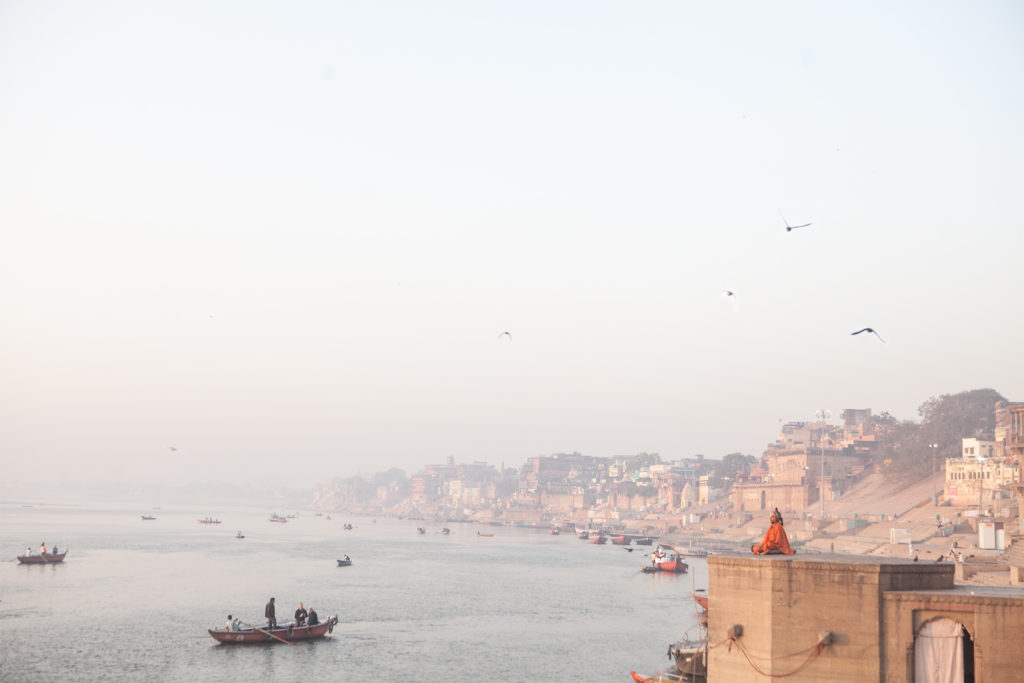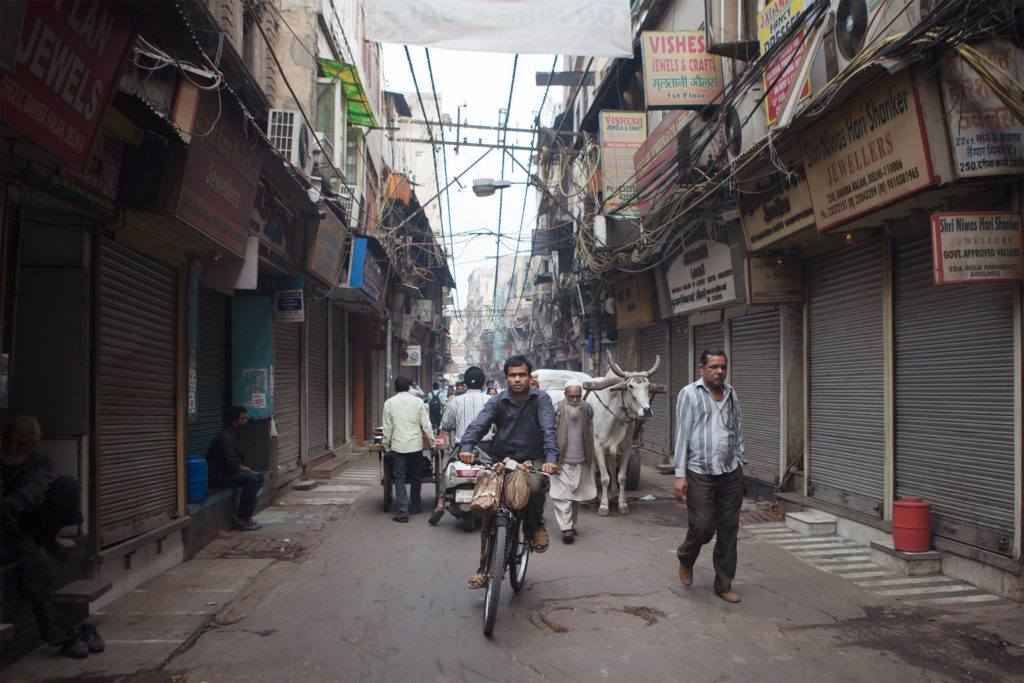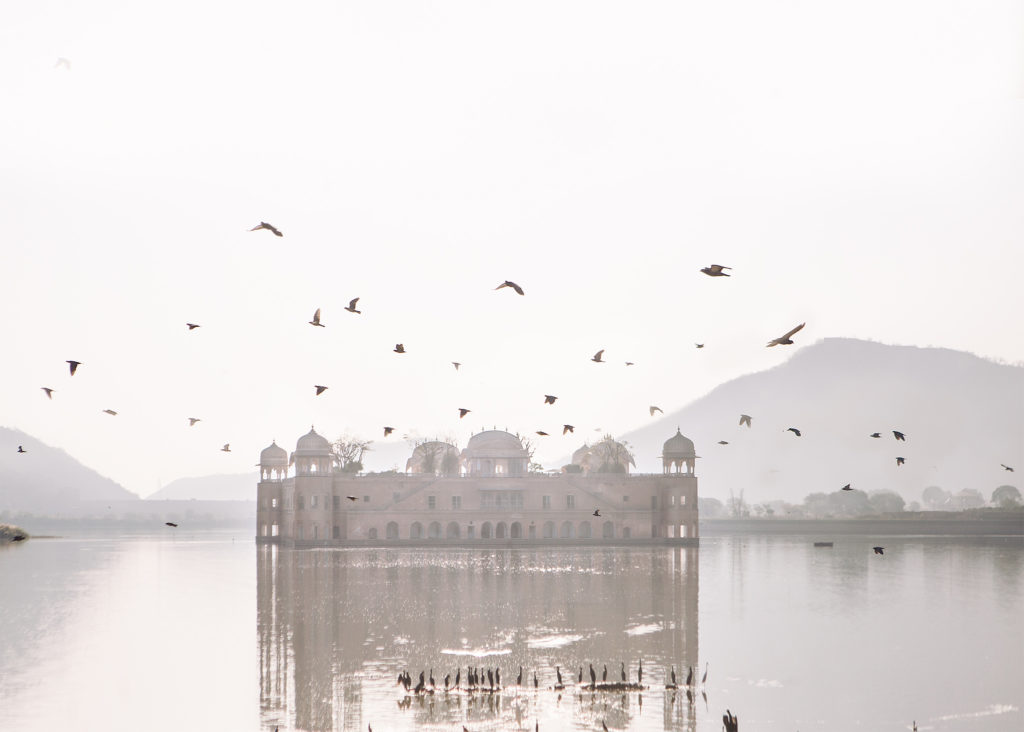 —
I decide to get my shit together and go out one last time, trying to get one more portrait for my project. I leave the rooftop and merge with the crowd of dancing and singing people, bikes, tuck-tucks, cows and dogs in the street.  My brain hurts as if swords were stabbing it at every damn honking sound i hear. I leave the main road and venture into a narrow alley and find a much more peaceful corner of the blue city: kids are playing outside, women gathered at their doors chatting, a taylor is sawing in his small shop to the melody of his machine and everyone's smiling.
Suddenly all the anger disappear and I'm overcome with gratitude for all that this trip has been, the good and the bad.
India was a rollercoaster of mixed emotions…love, anger, awe and despair. I felt different from my usual self here. India shakes all your senses, it throws you and your certainties against the wall and wraps you in a veil made of questions you usually wouldn't ask yourself, squeezing you so tight that all you can do is surrender to acceptance.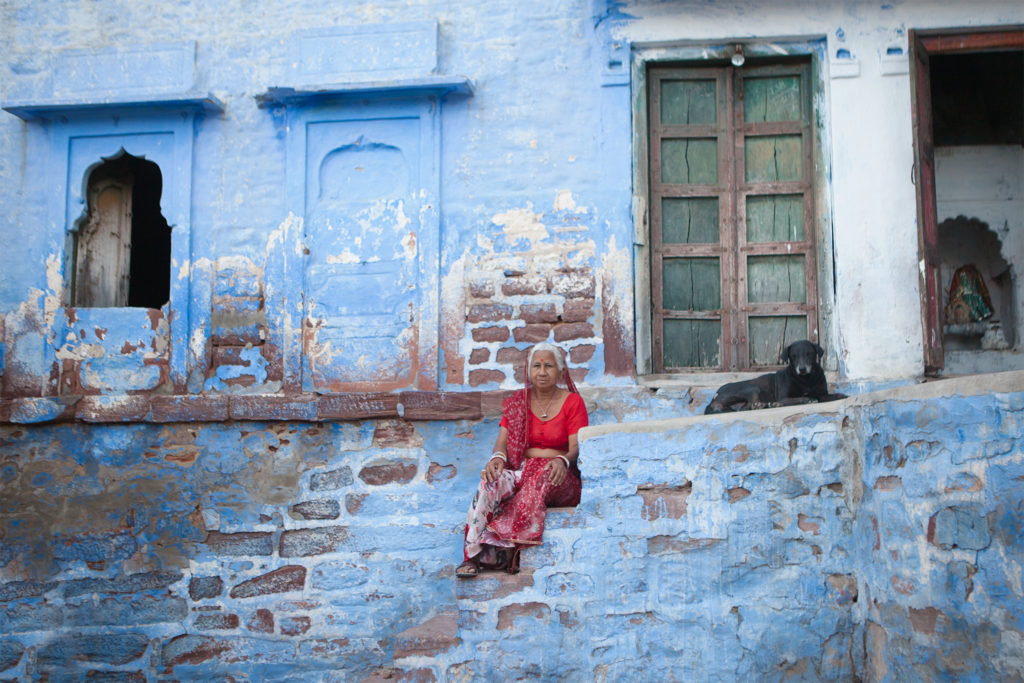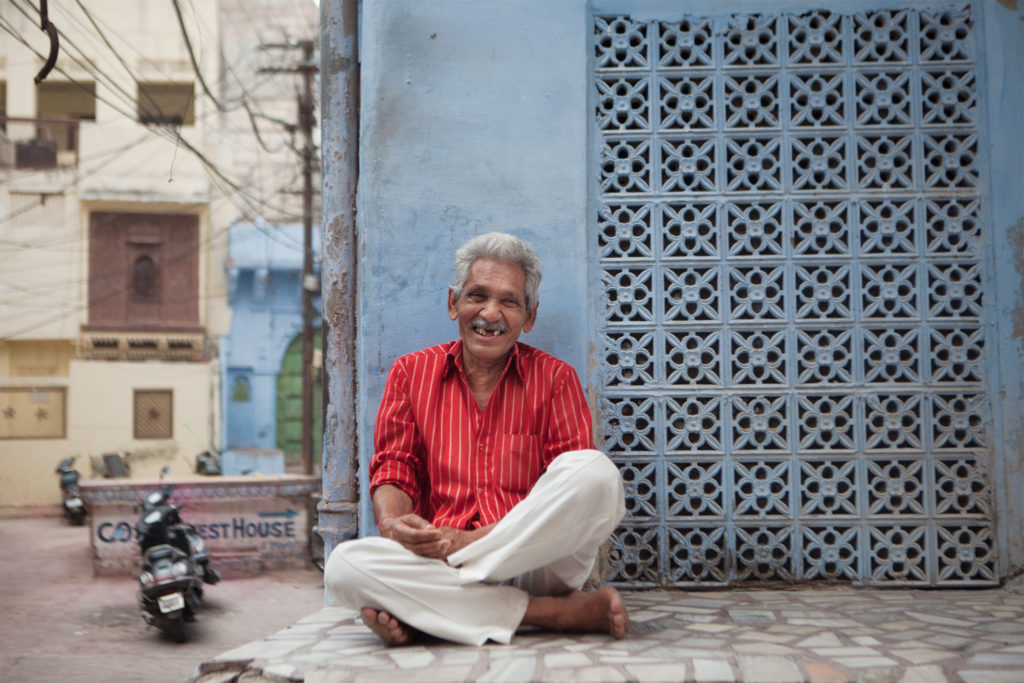 —
I go back, grab my bags and headed to the train station. Once I get into the cart I realize how unnecessary all my worries were. I am surrounded by some really nice girls, the train is a bit dusty but not even dirty, i's quiet, everyone is reading, chatting, resting. How stupid our fears are sometime!
After a few hours the lights shut off and everyone goes to sleep, I keep writing in the moonlight.
It was a tough trip. It was beautiful, profound, mystical, heartbreaking [there's so much that needs to be done for women's rights here], eyeopening, enriching, intense, confusing and exhausting…and yet, all I can think of while the train strolls through the night towards the end of my trip, looking out at the starred sky from this tiny dusty window, remembering all the magic I lived, the beauty I saw and the unforgettable people I met in this enchanting chaotic mess of a country , is:
"I'll be back!"
Thank you India!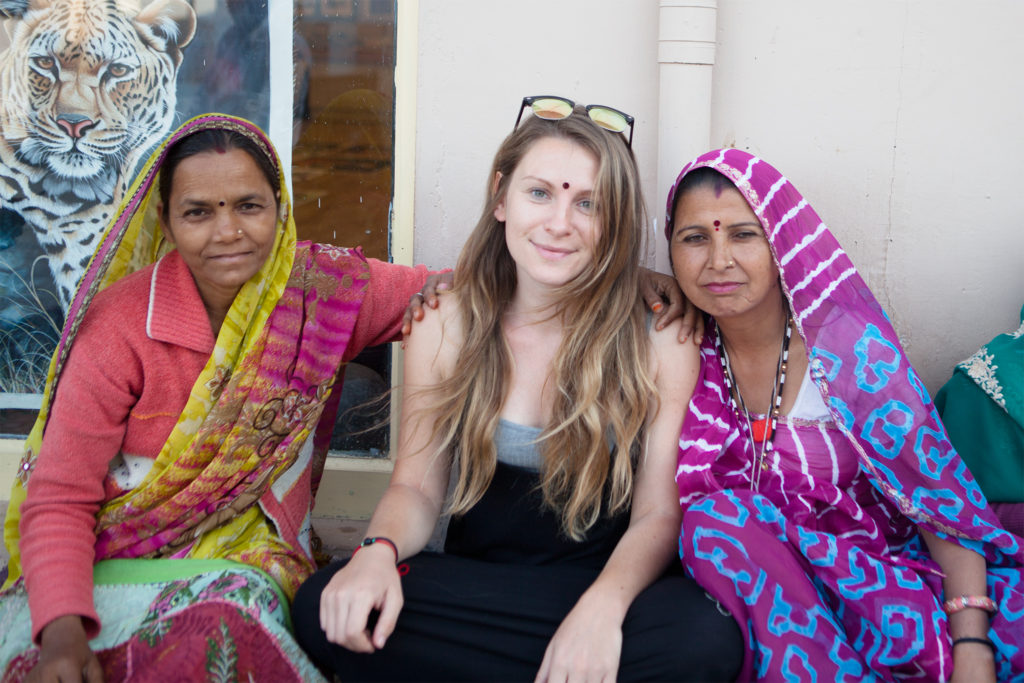 —S
*[Holi is The Festival of colors, which should be a beautiful tradition celebrating good overcoming evil and instead turned out to be a girl's worst nightmare-read about it here],