Varanasi is as India as it gets! It's crowded, chaotic, intense, dirty, old, nonsensical, beautiful and poetic and it holds a special place in my heart for several reasons.
I was there on assignment for Odynovo Tours and i was blown away by this city. Death, faith and magic are closely intertwined and a vivid part of daily life here, you can feel it in every corner and every alley of the old city.
Being the cultural center of North India for thousands of years, and crossed by the Ganges, millions of pilgrims travel to Varanasi annually.  Hindus believe that  if one passes away in Varanasi the reincarnation process will stop and the soul of the departed will reach salvation (Nirvana), so as a consequence a lot of people come to Varanasi to die. There's something so beautifully daunting in it.
Spirituality aside, no place compares to this ancient, mystical, crazy corner of India. I was blown away by so many things and  experiencing them changed me in a way i didn't expect. But it wasn't all Unicorn and rainbows I won't bullshit you, it was…intense!
I got to Varanasi at a weird time of my life. I needed peace and I found myself in the middle of chaos on so many levels. The loud and relentless honk sounds were driving me nuts, the marks of poverty were breaking my heart, I met some people that shook my life up,  I saw bodies burning , I was traumatized by Holi (I'll talk to you about it soon!), and by the last day of my trip I wanted to punch in the face every man who asked me if I wanted a fucking boat ride! 
Basically, Varanasi can exasperate even the most zen of us, so i put together a few tips on how to get the best out of this incredible place without losing your mind in the process!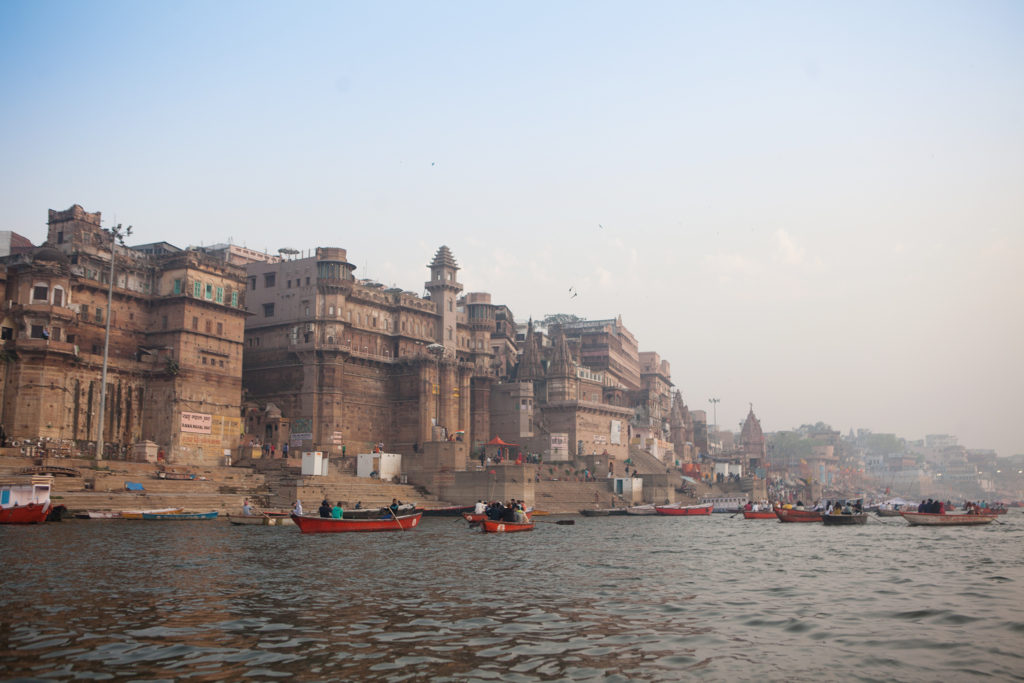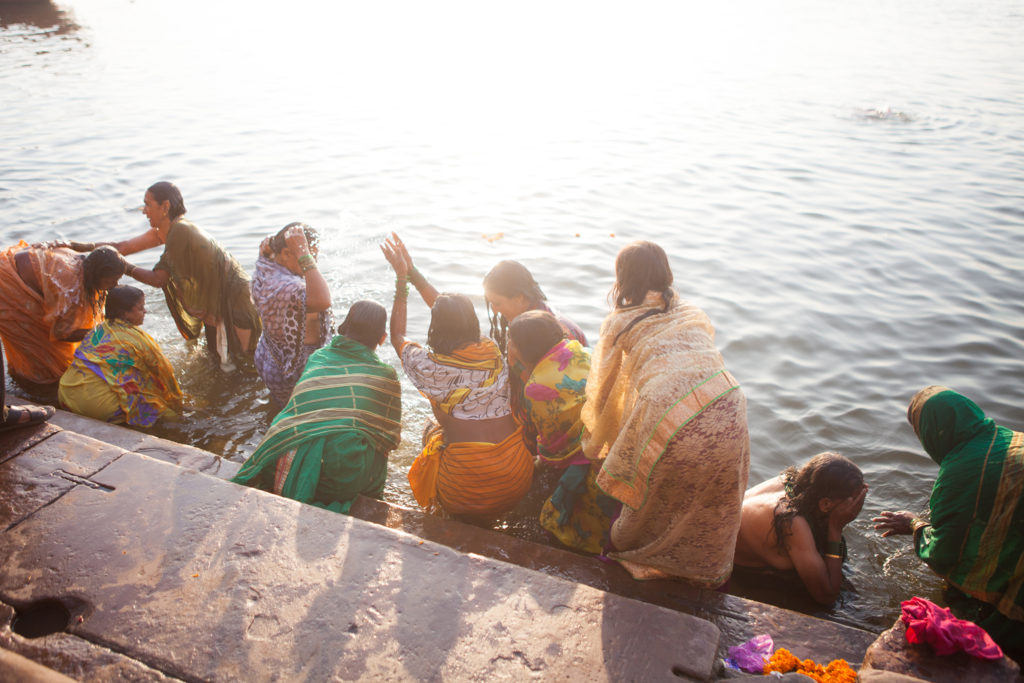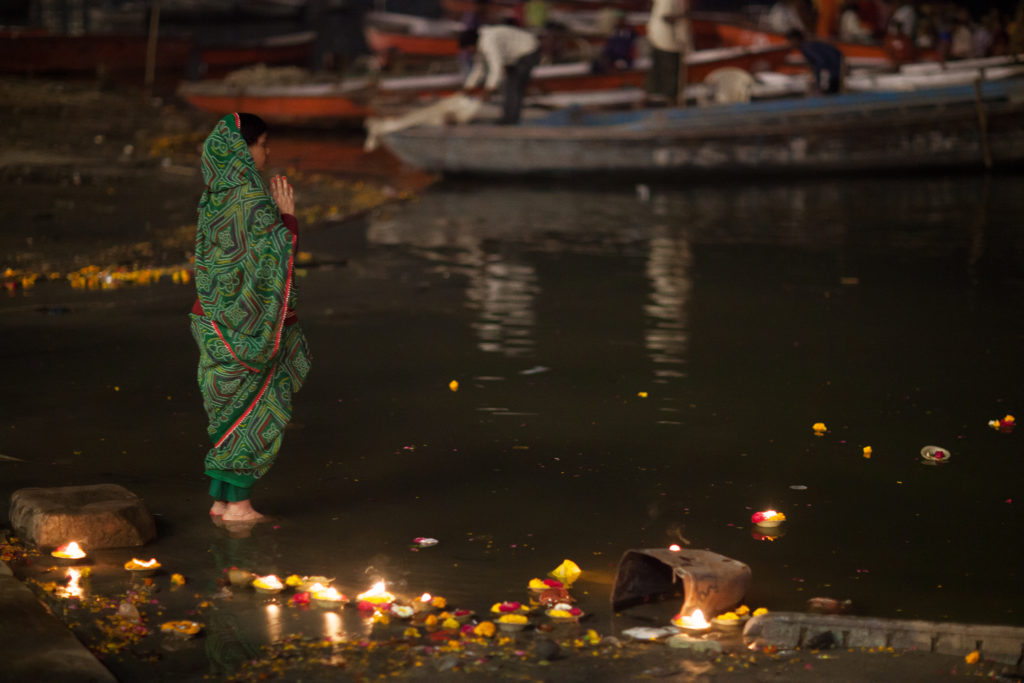 DON'T COME IF YOU ARE NOT OPEN MINDED, COME IF YOU WANT TO LEARN FROM LIFE
If you are the kind of traveler who uses hand sanitizer every 5 seconds, loves silence and can't stand being surrounded by crowds maybe you should reconsider your itinerary and change your ticket with one for Bali! As I said above, Varanasi is chaotic, messy and dirty. This is no place for up-tide unadventurous folks, it would be torture! But if you are willing to leave your world and expectations behind you and experience whatever it may come than you will definitely get something beautiful out of the experience and you'll go home with some crazy stories to tell!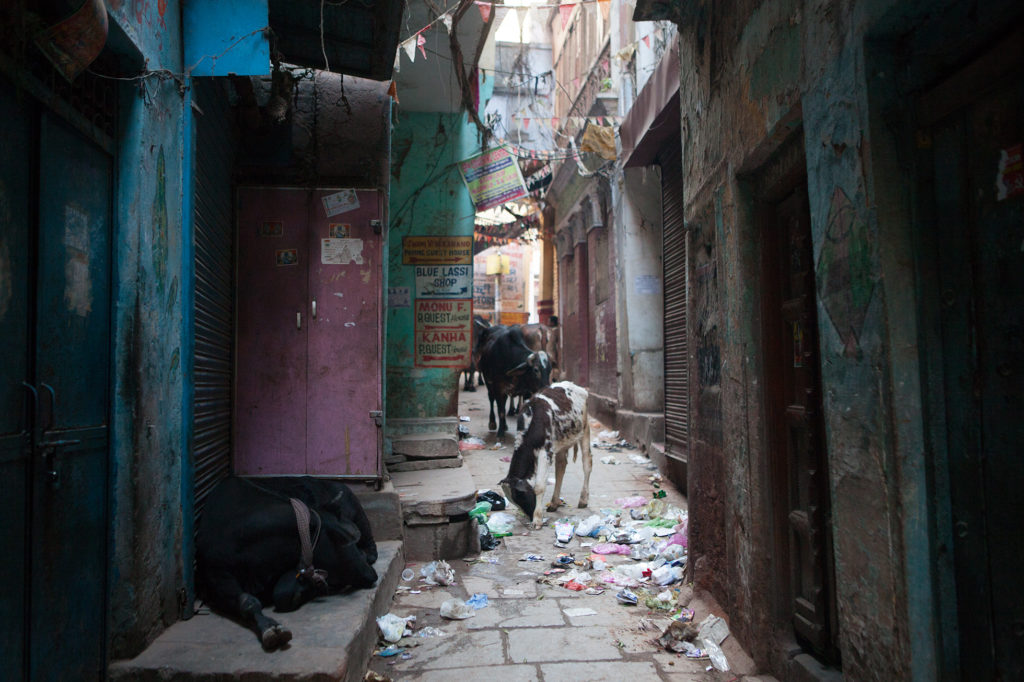 TIPS & THINGS TO KNOW TO SURVIVE VARANASI
VISIT OTHER CITIES FIRST
Varanasi may be too intense if that was the first stop of your journey to India, so make sure to ease into it by stopping somewhere else first. Kerala or Goa might be great places to start. I started my trip in Gokarna, a little town in Karnataka and it was the perfect introduction to India. 
GET THERE BY PLANE
I heard many friends saying that the train station is one of the busiest and the train ride could be quite stressfull so save yourself the hassle and jump on a flight instead.
STAY BY THE GATHS
Varanasi is a huge city (the population is over 1 million people), but the most beautiful and authentic part is the Old City, which is built on the Ghats. There are many hotels, hostels and guest houses all over this part of town so to have a true taste of the magic of Varanasi get right in the middle of it!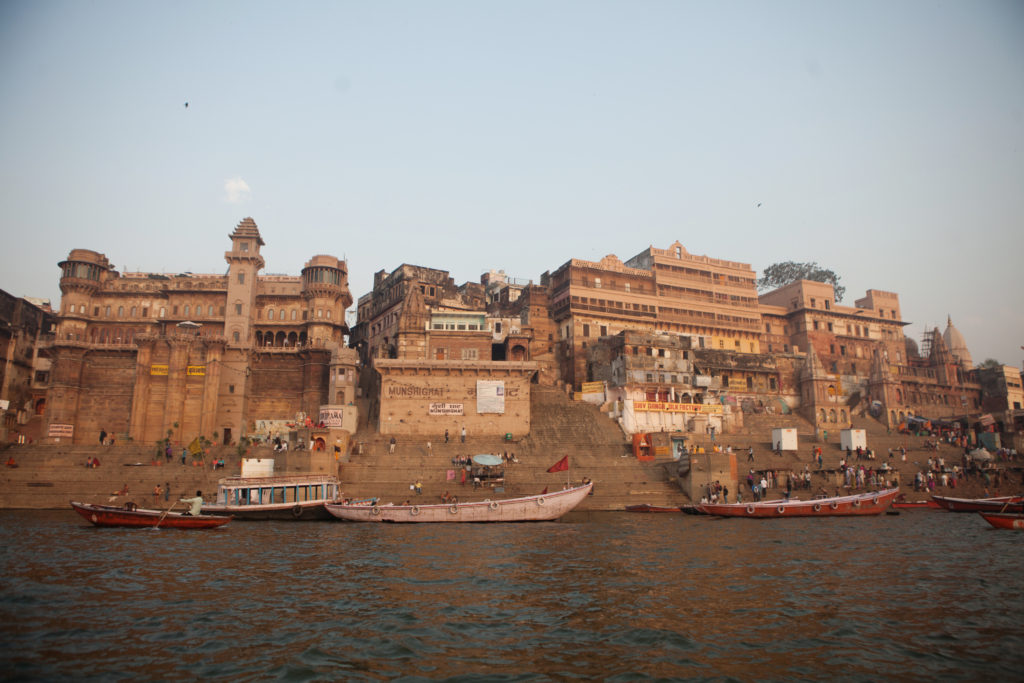 GET UP EARLY
I took many walks on the Ghats for sunrise (best time for me to take pictures), beside the occasional insistent and annoying boat guy, the city was very calm and peaceful. It's the only time of the day where you can almost hear silence, by 8AM madness has already started in Varanasi. So if you are like me, and need some peace to get your creative vibes on, sunrise will be the best time to enjoy the old city.
TAKE A BOAT RIDE
It's an enchanting experience (though it's full of other boats of tourists everywhere which takes a bit of the magic away!). Seeing the old town from the water makes you realize how beautiful the architecture really is. While you cruise on the Ganges and the sun slowly comes up you can see hundreds of locals bathing and praying in the river, weather you are a spiritual person or not you will be touched by it. 
SIDENOTE- Aytime you'll walk on the Ghats you'll be approached by an endless number of men asking you if you want a boat ride, Make sure to not get ripped off and negotiate the price, you shouldn't pay more than 300 rupies for a random boat. Sunrise is the best time to go.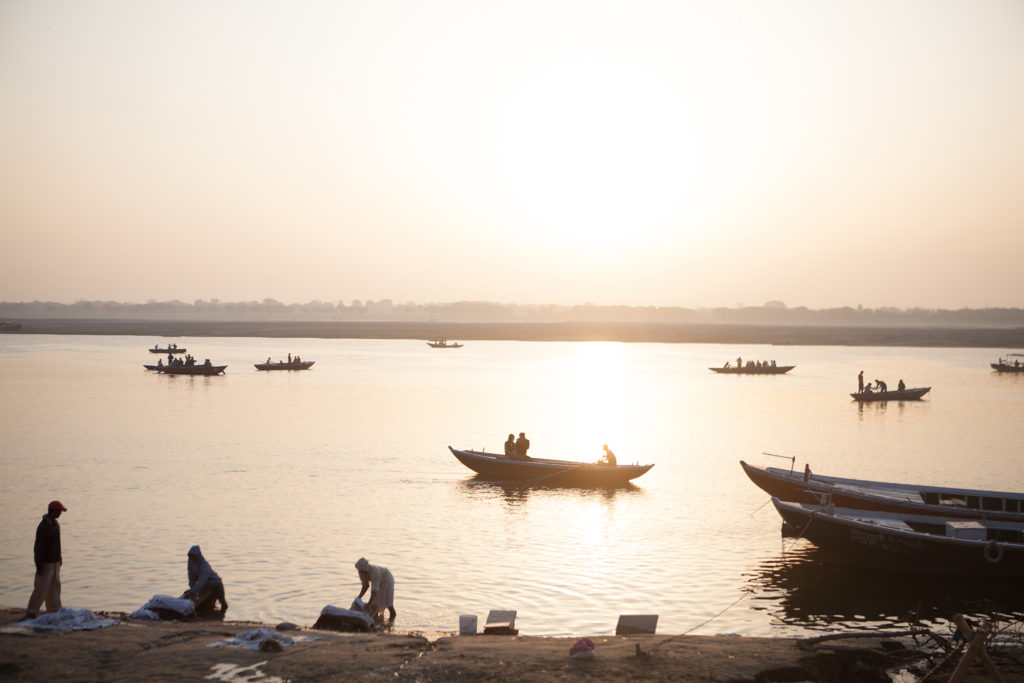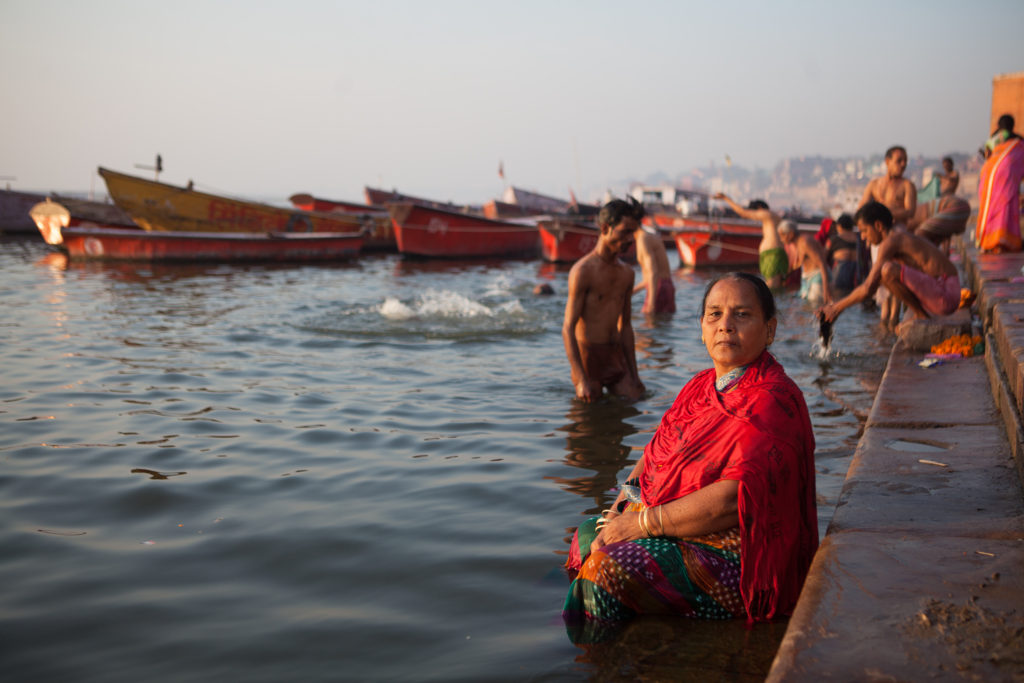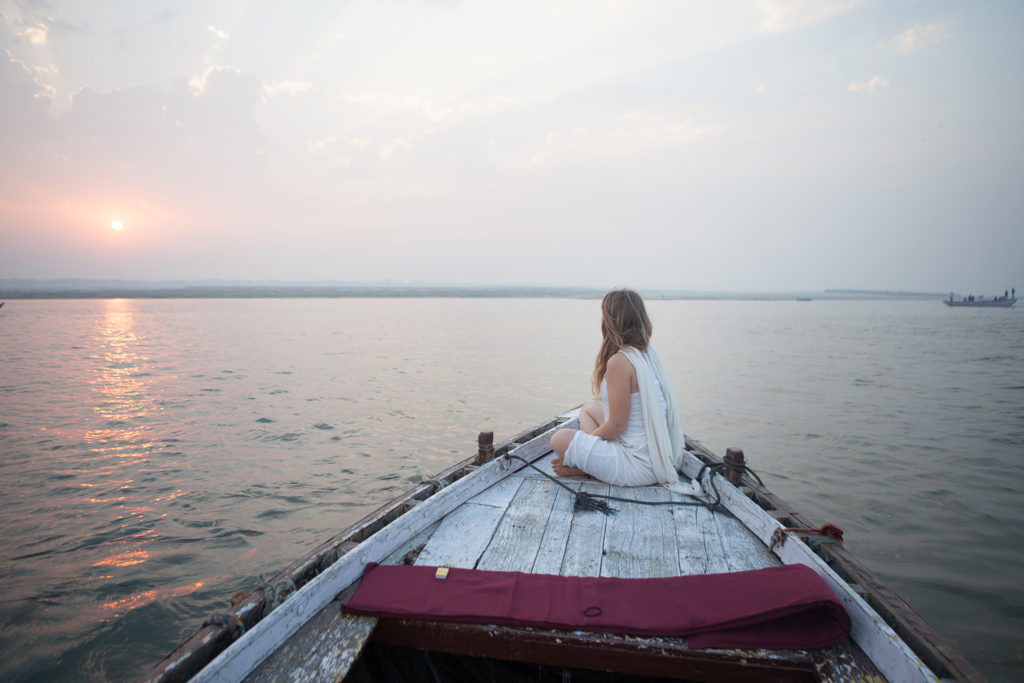 GET LOST IN THE ALLEYS OF THE OLD CITY
The old city is a bit of a labyrinth but within its alleys there are many interesting shops, restaurants and it's great for people watching!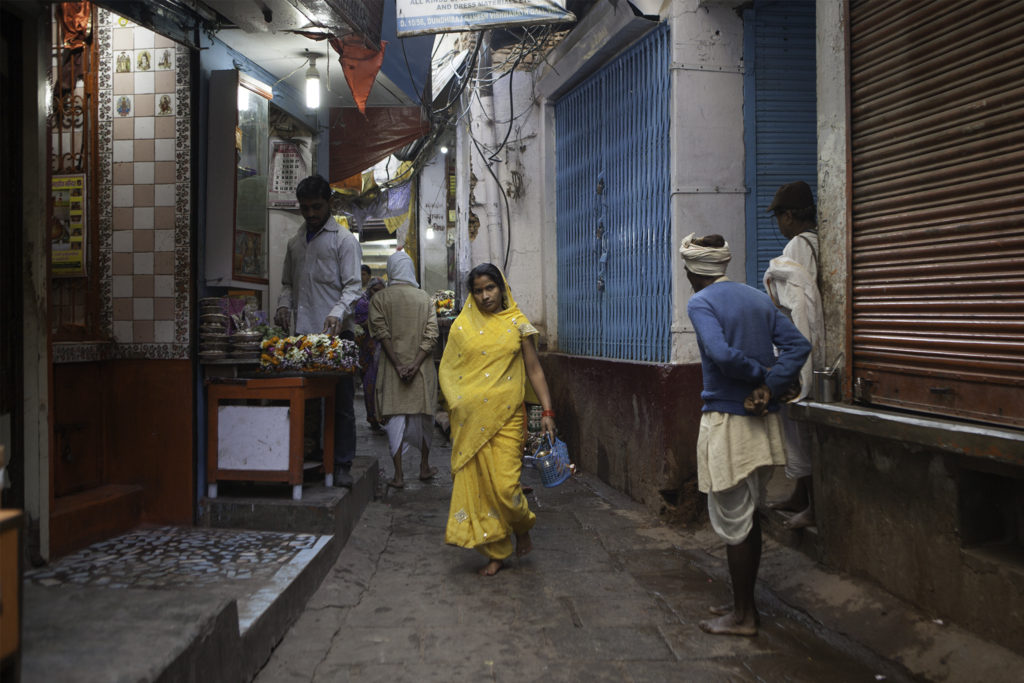 EAT STREET FOOD
I know, I know, we all heard a million stories about getting food poisoning in India. I almost died of it in Morocco and Kenya but I luckily made it through india without vomiting my soul out so I wish you the same luck I had! Although the risk is possible don't let that stop you from experiencing the delicious street food. Just be aware of the food conditions, if they cook it right in front of you it means it wasn't sitting around all day in the heat and you'll be fine!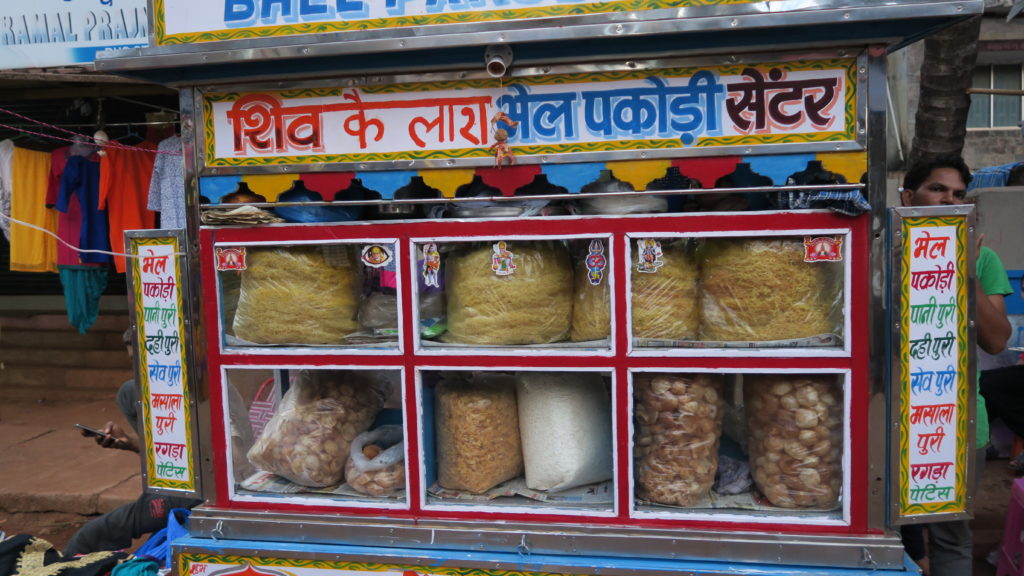 TRY A BAHNG LASSI
A lassi is a typical Indian drink made of yogurt, water and spices. Bhang is a liquid form of marijuana used for centuries in India.
So basically a bahng lassi is a weed-drink that can bring you closer to your spiritual side! we only live once, you might as well try 😉
TALK TO A SADHU
Sadhus are Holy men who decided to leave society and live in poverty and pilgrimage to focus on their spiritual practices. If you find the right one you could have the conversation of a life time! (there are a ton of phonies who aren't that spiritual, ask you to pay them model fees for pics and spend most their day getting high af smoking a million cilums!)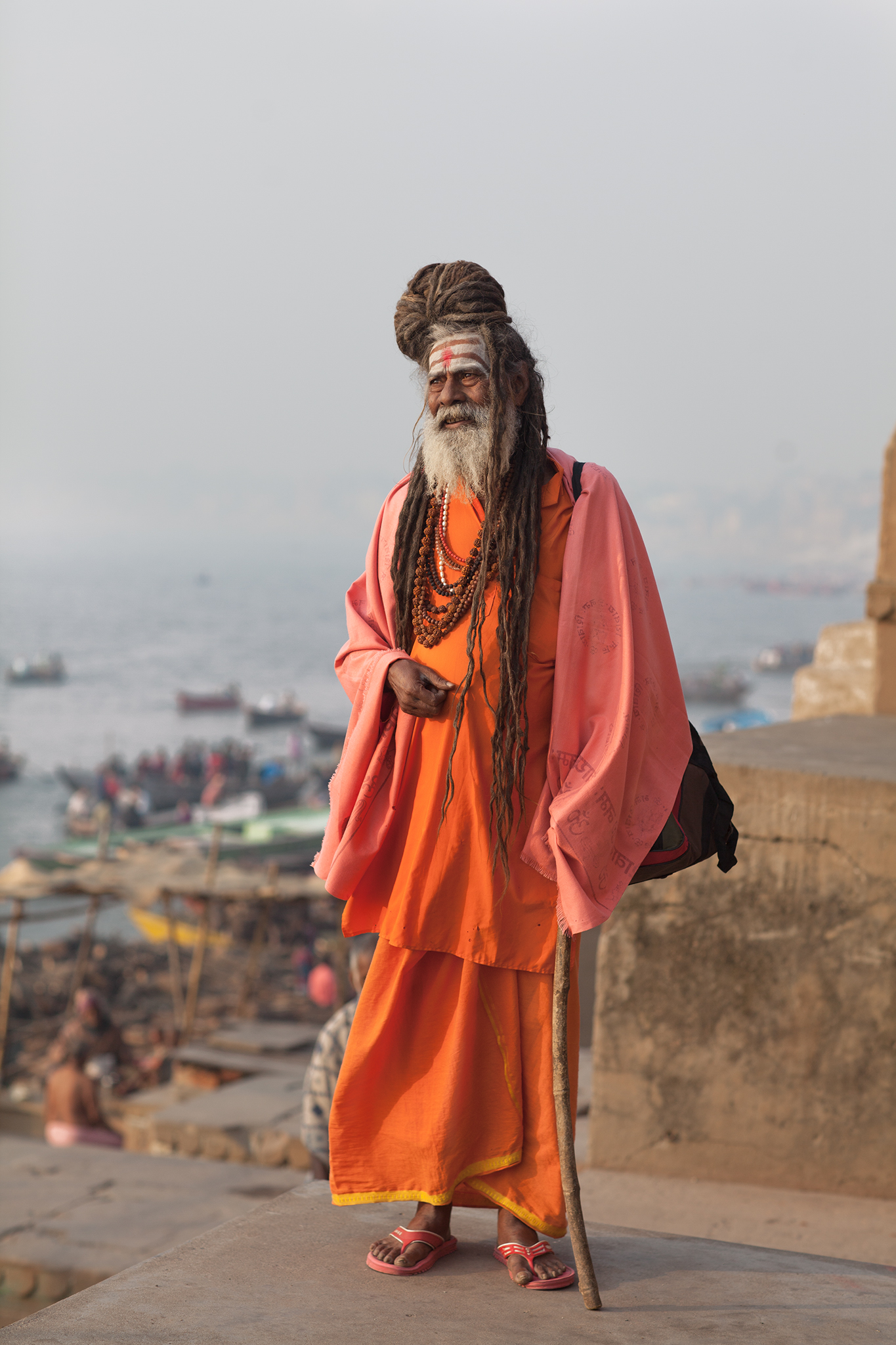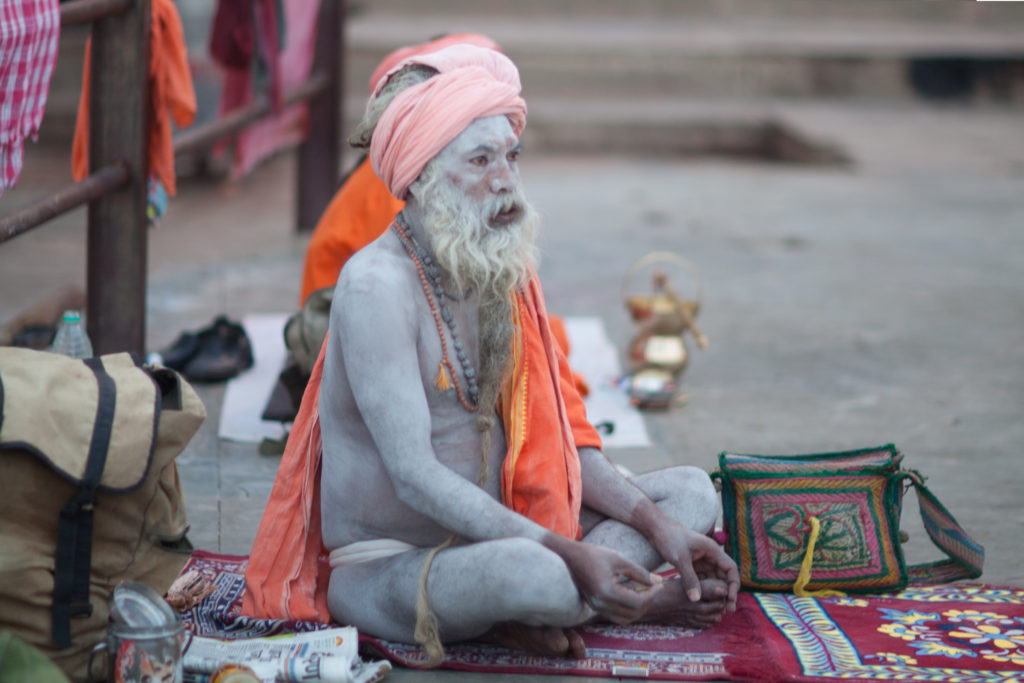 TAKE A TRIP TO SARNAT
Only 10 km outside Varanasi you can take a day trip to Sarnat—a mandatory stop for Buddhists— a holy place where Buddha, right after enlightenment, gave his first sermon.
WATCH OUT FOR COW SHIT
There are over 10.000 cows walking around Varanasi (remember, cows are considered Holy animals in India and they are left free to go everywhere) and as a consequence the alleys of the city are full of cow shit, everywhere, at all times of the day, forever!
So keep an eye on the ground if you don't want to step right in the middle of one and slip (i saw a ton of people falling face down on the ground because of cow shit!)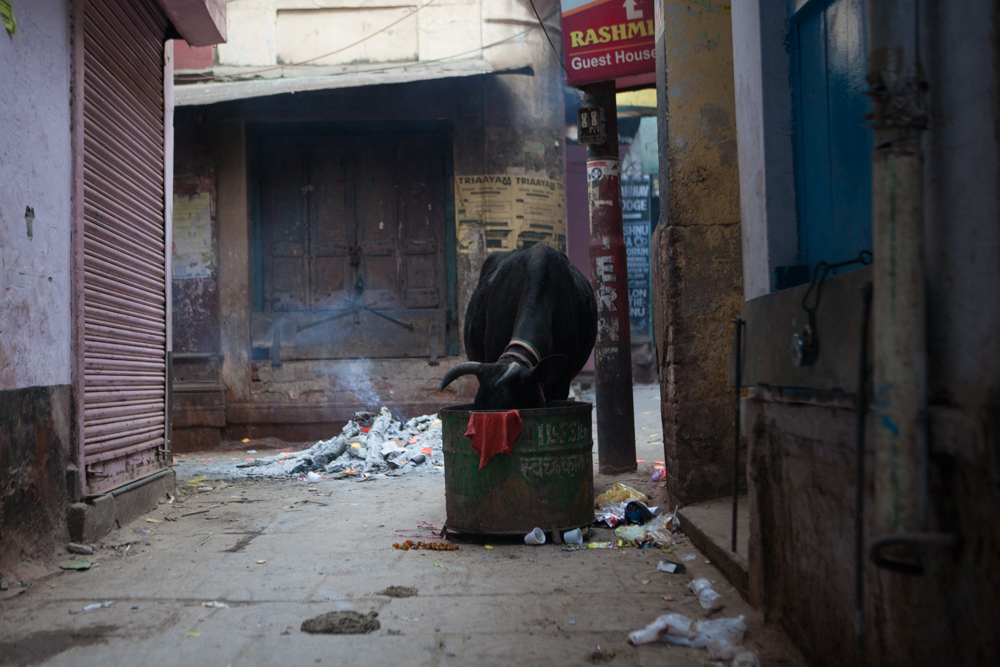 DEATH IS ALL AROUND SO BE PREPARED
As I said before, many people come to Varanasi to die. There are two main crematories on the gaths out in the open and cremations take place 24/7 so if you walk by there you will see bodies burning. It could also happen that you'll see bodies floating in the Ganges as 5 cathegories of people can't be cremated ( pregnant women, children, sadhus, lepers, and people who died because of a cobra bite. They get a rock tied to their bodies and are dropped into the Ganges.)
WATCH THE GANGA AARTI CEREMONY
Every night at 6.45 Thousands of visitors gather at Dashashwamedh Ghat to watch the Ganga Aarti Ceremony, an ancient tradition performed by brahmins dressed in traditional clothes. It's deeply spiritual and it involves flowers, feathers, incense and a lot of fire! It's performed by 7 Brahmins and simbolizes surrendering and transcending the ego.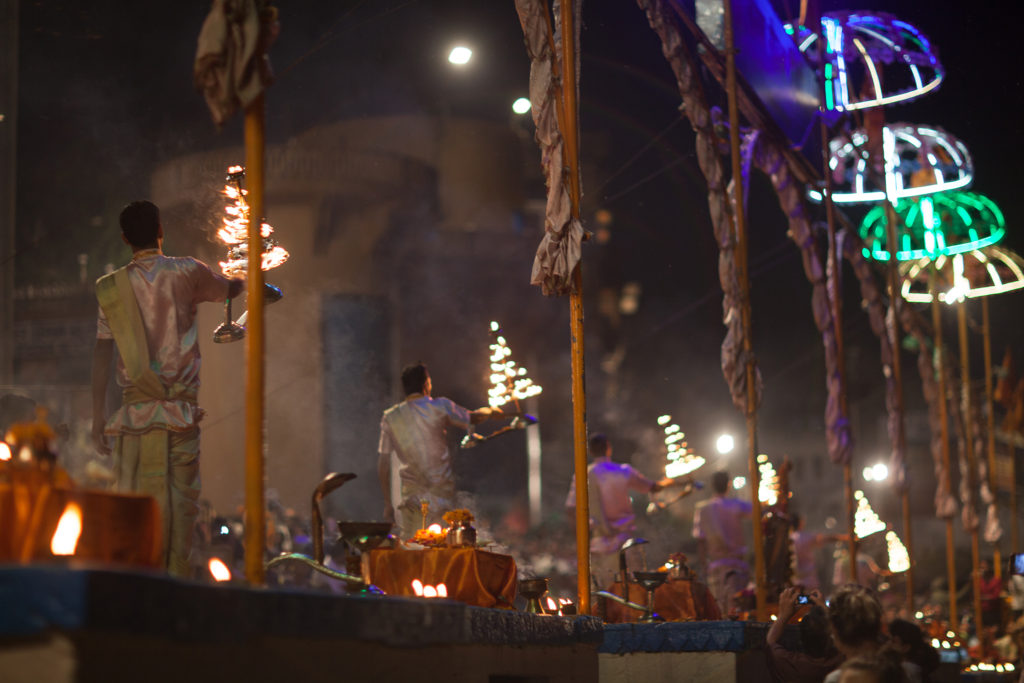 GET ON A ROOFTOP
Another way to escape the madness of the city is to get away from the busy alley and Gaths and sneak up to a rooftop (many guest houses have one), you will definitely find some peace there (and maybe a few monkeys!)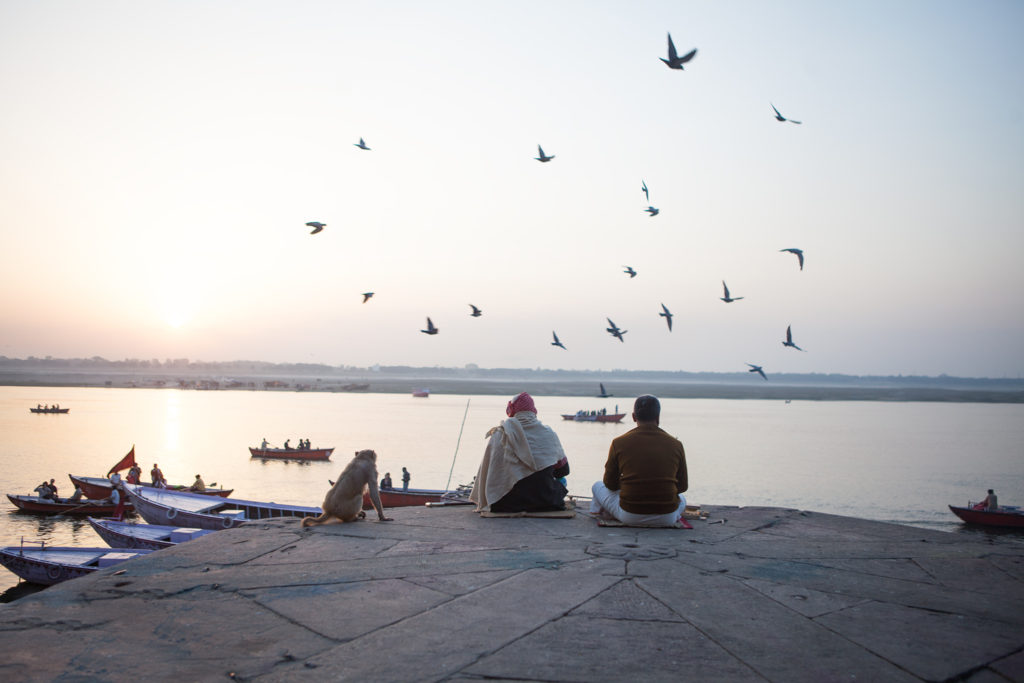 l'll never forget my last moments in Varanasi, I was ready to go, but while standing on the rooftop of my guest house—around sunset time, before heading to the airport—looking at boys flying kites while hearing the sound of people chanting mantras in the near by temple, for a mere second i caught a glimpse of real magic, and thought about how much more there is to life than we can understand.
Maybe finding myself in the middle of chaos was exactly what I needed…Thank you Varanasi!